Full Transparency
Our editorial transparency tool uses blockchain technology to permanently log all changes made to official releases after publication. However, this post is not an official release and therefore not tracked. Visit our learn more for more information.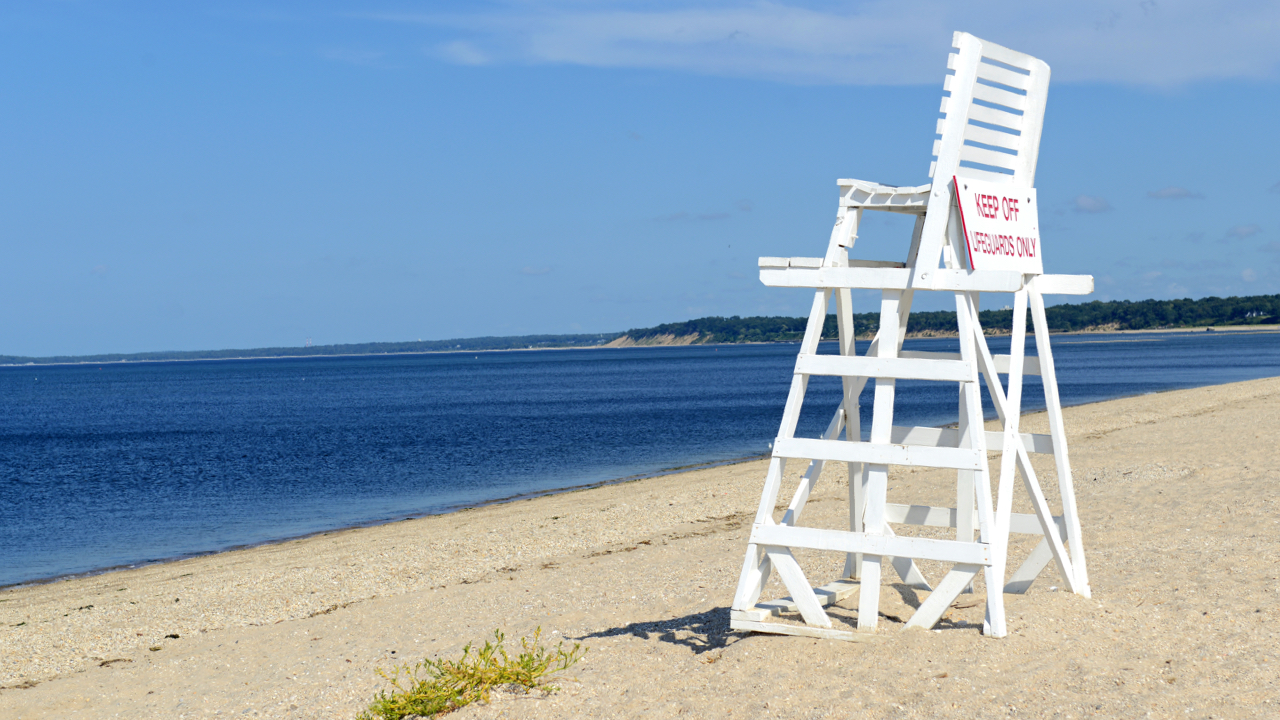 At the height of the Syrian refugee crisis, thousands of people boarded ferries, boats and rubber dinghies to sail from Turkey to Greece, hoping to find new homes. But trekking over the Aegean Sea in a tiny boat was perilous. The small ships often capsized and thousands of people lost their lives along the way. Overcrowding made it difficult for lifeguards to reach each person who needed to be pulled from the water.
Facing a heartbreaking humanitarian disaster, the Hellenic Coast Guard searched for a way to strengthen its life-saving measures and found EMILY, a four-foot, remote-control drone that doubles as a flotation device and liferaft.
The name EMILY is short for EMergency Integrated Lifesaving LanYard. Inventors Tony Mulligan and Bob Lautrup had previously worked with flying drones and decided to translate their learnings into an uncrewed vehicle that could save lives in the water.
Lautrup recalls standing on Malibu's Zuma Beach with Mulligan and discussing: "What if we could get a flotation device out to a drowning victim?" Now, almost a decade after launch, EMILY averages a rescue and a half every day. The Hellenic Coast Guard deployed EMILY to save hundreds of lives.
The electric-powered vehicle, made of lightweight fiberglass, can travel up to 24 mph and moves efficiently through turbulent waters. Once the flotation device reaches evacuees, evacuees can hold onto the device's handles. Lifeguards typically operate EMILY while standing onshore with a remote control.
When time is short, EMILY can provide flotation until a lifeguard gets to a struggling swimmer. EMILY can also deliver life jackets and a 2000-foot rescue line, so rescuers onshore can pull swimmers to safety.
EMILY's inaugural mission was in Los Angeles where swimmers and surfers face dire threats from dangerous riptides. Los Angeles County lifeguards were early adopters of the drone, and taught EMILY's inventors about lifesaving and gave them invaluable feedback.
"These lifeguards know what they're doing. Nothing replaces a skilled lifeguard with their depth of knowledge," says Lautrup. "EMILY is another tool that enables lifeguards to make rescues where swimming is not possible."
The potential for tech-assisted water safety doesn't end with EMILY. Last year in Australia, authorities rolled out Life-Fi at several beaches, a portable device that gives safety alerts. Any beachgoer who comes into Life-Fi's range can receive text messages about the conditions of the water. The system instantly picks up the phone's language settings and delivers information in seven languages, including English, traditional and simplified Hindi, Thai, Japanese, and Arabic.
Life-Fi's multilingual capacity is especially important: In recent years, 40 percent of the drowning victims at Queensland, Australia beaches were either recent immigrants or tourists.
Many beachgoers also don't realize that the red and yellow flags denote a safe zone and instead think the area is a private beach. Of the 5,000 rescues performed, nearly 80 percent were for swimmers outside of the flagged safety range.
EMILY's capabilities are also rapidly growing. Robin Murphy, Director of the Humanitarian Robotics and AI Laboratory at Texas A&M University, has worked with her team to improve several functions of the water rescue robot.
Some of those improvements include a tethered flying drone that helps direct EMILY to the refugees' location; and thermal cameras that detect temperature to help identify the number of people in the water. If a swimmer is floating with a current, the thermal camera ensures that EMILY reaches them.
Using two EMILYs, Murphy and her team assisted the Hellenic Coast Guard and Hellenic Red Cross in escorting dozens of boats, carrying an estimated 500 refugees, to shore.
"In rescue situations, you want to be prepared. Helping [the rescuers] do their job is just amazing," Murphy says of her collaboration with Hydronalix, the Coast Guard, and the Red Cross. "This has been a deeply rewarding experience."
That generous-spirited technical collaboration now has the potential to change how water rescues are done around the world.
Lautrup adds, "We have been fortunate to have very smart people who wanted to work with us on the robotic vehicle and improve it, joining us in our mission to prevent loss of life and reduce risk to personnel."
For more information, see:
Use of robot life preserver in Greek crisis
For related media inquiries, please contact story.inquiry@one.verizon.com
For more on the Fourth Industrial Revolution, please visit this page.