Meet the Army's All-time Best Shooting Guard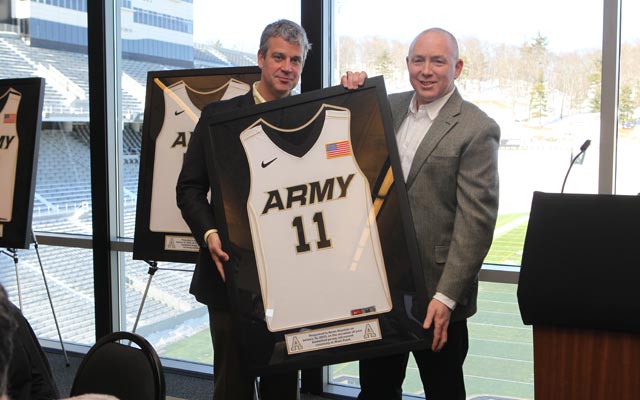 How many companies can say they employ a basketball hall of famer? We would venture not many. But, Verizon can.
Kevin Houston, the former Army star is a member of Verizon's corporate security team. He was recently honored at West Point when his jersey, No. 11, was retired. Houston and two other alumni are the first to have their jerseys raised to the rafters for fans to admire whenever they enter the West Point Christi Arena.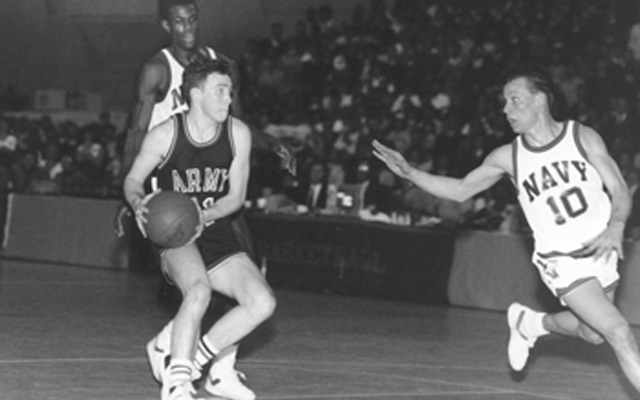 Here are Houston's basketball career achievements:
Received the Haggerty Award as the Metropolitan Basketball Writers Association's Player of the Year – the first Army player to do so.
Scored 53 points against Fordham University in 1987, which remains the most points scored by any Army player.
Named an honorable mention All-American by The Associated Press and United Press International.
Graduated with an all-time academy scoring record of 2,325 career points.
Led the nation in scoring in his senior year, 1986-87, with an average of 32.9 points per game.
Appeared in 113 games, which tied for the most games played by anyone in the academy.
Scored 63 3-point baskets in his senior year, which stood as an Army record for seven seasons.
Is a four-time letter winner.
Taking Success From the Court to Verizon
Houston began his career at New York Telephone, a Verizon predecessor company, in 1991 as an outside plant engineer. In 1995, he joined the corporate security team as an investigator and moved up to become manager of the Manhattan investigation group in 1999. Today, he manages a Verizon team of investigators who cover the Bronx, Westchester and Manhattan, and his group is one of the most respected in the company.
Here's what his team members have to say about Houston:
"Kevin consistently displays the same level of natural leadership, calm assurance, and laser focus at work that he shows on the basketball court.  He is always thoughtful, and never gets rattled, no matter what crisis seems to appear. Can I say he never takes his eye off the ball?  Yes, I can."– Angela Long, Kevin's director
"Kevin may have been the Army's all-time best shooting guard, but here in Verizon's security group, he is our All-American center." – Marcia De Leon, a senior investigator reporting to Kevin..