Secrets From a Customer Service Recruiter: Jonathan Rodarte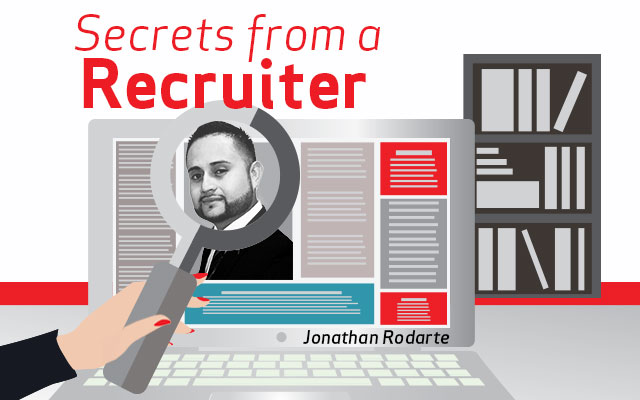 Our talent acquisition team is always on the lookout for diverse recruits. And we've uncovered some recruiting secrets below that'll help you stand out when pursuing a successful customer service career with us. It's not enough just to get ahead; you have to think ahead as well. Have a vision for looking beyond the obvious? Then you might be what Verizon is looking for.
"We're looking for people who go above and beyond answering customer calls. That means candidates who are forward-thinking, just like Verizon is. It's all part of our effort to keep improving the lives of our customers." - Jonathan Rodarte
Jonathan Rodarte, Verizon's talent acquisition specialist, is always on the lookout for forward-thinkers who want to learn and grow with Verizon.
Think on your feet. You need to be able to adapt quickly and enthusiastically to this dynamic industry so you can stay on top of new technologies and know what consumers want.
Address your weaknesses. If you come in with a plan on how you can improve in areas that aren't your strong suit, that shows us you're focusing on the path ahead, not looking back.
Make the most of all opportunities. If you're a college student, you'll catch our eye if you volunteered for a service group or fraternity or completed an internship. That shows us you're a leader who took advantage of opportunities to gain additional experience outside of your regular classes.
Prepare to learn and grow. You can build a solid career with Verizon and end up in a totally different role than the one you started with. Our career progression opportunities are unparalleled.
Come back for more insight in the next installment of our Secrets From a Customer Service Recruiter.