Secrets From a Customer Service Recruiter: Michele Brookshire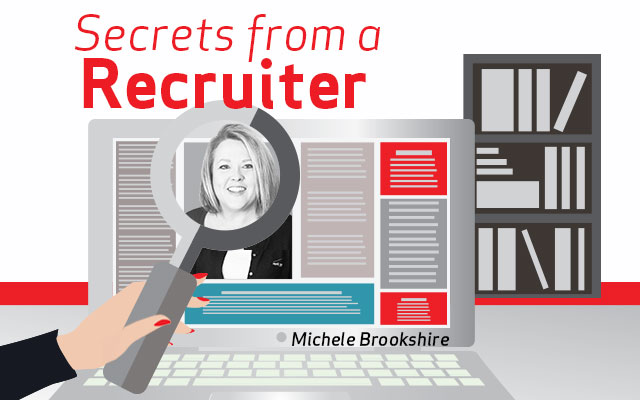 Our talent acquisition team is always on the lookout for fresh recruits. And we've uncovered some recruiting secrets below that'll help you stand out when pursuing a successful customer service career with us. Learn what makes a great candidate and how you can impress us with your multitasking skills.
Impress Michele Brookshire, Verizon talent acquisition specialist, with your passion, positive attitude and people skills.
"My goal is to find people who can multitask and handle a fast-paced, high-energy, challenging environment. I keep an eye out for customer service or sales experience from any walk of life: If you're a waitress who can upsell appetizers while keeping your cool with customers during stressful situations, you're the kind of person I want to talk to." - Michele Brookshire
Here are some other traits on the talent acquisition team's ideal candidate checklist:
Stable work history -- no job-hoppers.
Promotions or other noted career accomplishments.
Solid work ethic.
Flexibility to handle 24/7 customer service schedules.
Adaptability to all situations, with the ability to establish rapport with every customer to figure out the customer's specific needs.
Time-management skills, to keep things moving while still offering every customer the ultimate Verizon experience.