There's an Innovator in All of Us
There's an Innovator in All of Us
Innovation Happens from Within; Ultimately Within Ourselves.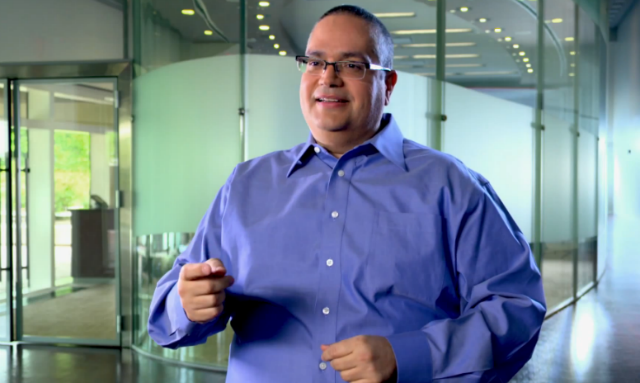 Guest Post by Jill Behunin
Guest post by Matt Davis
Carlos Cazanas, Verizon Patent Award Winner is the perfect example of a true Verizon innovator.
For Carlos, ideas thrive and exist in every facet of his life. Every challenge, complaint, and barrier is an opportunity to find a solution. And such solutions have the potential to change our industry and the lives of our customers.
Carlos is the first Verizon Patent Award Winner we are featuring as part of our video series created to spark the Innovator in all of us.
Throughout the year, we'll feature new inventors and grant employees a peek behind the curtain of creating the next generation of mobile innovations.
Some of Carlos's top ideas:
The ability to disable text notification while driving that triggers an automated response.
Increased video storage system by sharing free storage from other users
According to Carlos, he likes to think of himself as an "Evangelist for patents, everybody lives it, they just don't realize it". As part of the Network Operations Team, Carlos believes that listening becomes intuitive and second nature and he often doesn't realize he's doing it. His organization has become akin to extended family that has developed a rapport which allows them to go back-and-forth with one another and truly collaborate.