Verizon joins White House climate pledge; focuses on a future with less emissions
Full Transparency
Our editorial transparency tool uses blockchain technology to permanently log all changes made to official releases after publication.
More of our content is being permanently logged via blockchain technology starting [10.23.2020].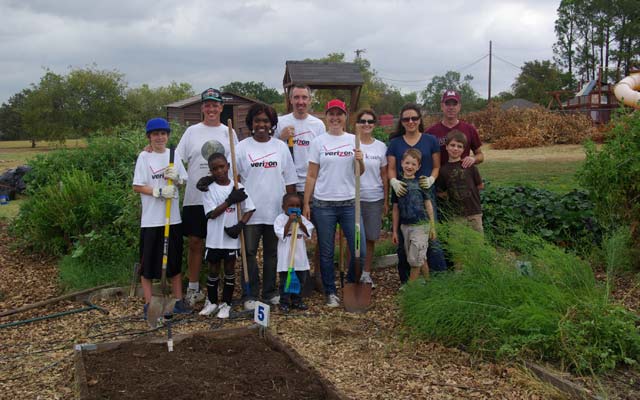 Verizon has committed to the American Business Act on Climate Pledge, joining 153 other companies that have signed on for general and specific goals to support clean energy, reduce waste and reduce their environmental footprints.
For more than a decade, Verizon has focused on improving our overall energy efficiency to reduce both our costs and our environmental footprint. We pledge to reduce our carbon intensity by 50 percent over our 2009 baseline by 2020.
Verizon's carbon intensity metric is derived by first combining Verizon's total carbon emissions (in metric tons) from the electricity, building fuels and vehicle fuels used to run the company's business. Then, that total is divided by the number of terabytes of data that the company transports across its network. (One terabyte equals about 300 feature-length movies.) By measuring how many metric tons of carbon emissions Verizon produces, on average, to move a terabyte of data, the company can better assess the success of its sustainability efforts and where it needs to focus more attention to continue improving.
"Verizon's commitment to Act on Climate is more than a single pledge," said James Gowen, chief sustainability officer for Verizon. "We have incorporated sustainability into the DNA of our company, aligning our business practices with our social values.  This commitment allows us to continue to assess how we are becoming more energy efficient even as our business expands."
We're also helping our customers reduce their environmental impact.  Verizon's mobile and broadband solutions including Networkfleet, Intelligent Building Management, Smart Meters and Demand Response have enabled the reduction of CO2 equivalent to the annual greenhouse gas emissions from approximately 3 million cars.
Verizon has also made many other environmental commitments including:
Green Energy: Install 22 megawatts of fuel cell and solar systems by 2015
EV Charging: Implement employee charging stations at 15+ facilities by 2015
Supply Chain: Direct 55% of spend to suppliers with GHG reduction targets by 2015
Retail Stores: Achieve ENERGY STAR certification of 100% of eligible stores in 2016
Paper: Certify 90 percent of sourced paper with FSC by 2017
Employees: Expand Verizon's Green Team to 30,000 members by 2018
E-Waste: Recycle 4M pounds of electronics by 2020
COP21 in Paris this week is a key next step toward a global commitment to stopping climate change.  According to the World Meteorological Organization, 2015 is likely to be the warmest year on record stating the earth is likely "to reach the symbolic and significant milestone of 1 degree Celsius above the pre-industrial era." Verizon is committed to supporting the goal of securing an international agreement to reduce global emissions.