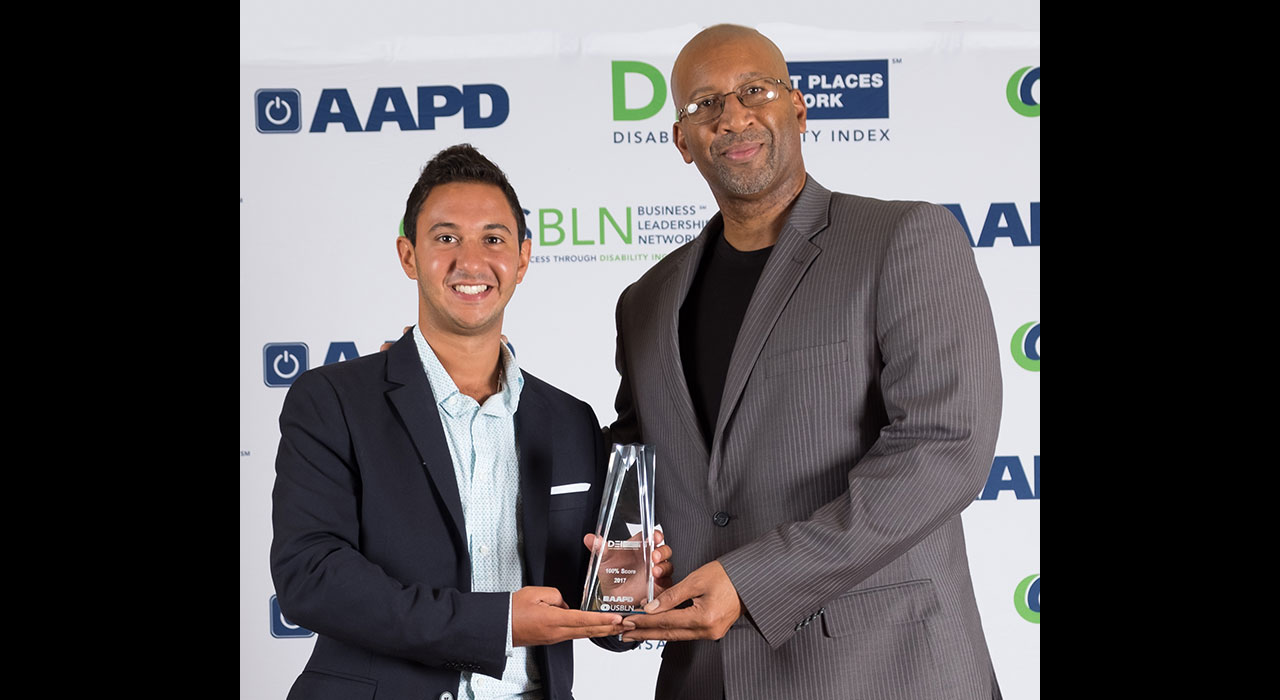 Verizon works hard at creating a collaborative, inclusive and diverse environment for all employees and suppliers. Our 100% rating on the 2017 Disability Equality Index (DEI) demonstrates that we are successfully meeting our goals for a more diverse workplace and supply chain.
This year at the USBLN Conference in Orlando, Florida, Verizon was named one of the sixty eight companies recognized by The United States Business Leadership Network (USBLN) and the American Association of Disabilities with the highest DEI scores.  
Verizon's perfect score is the result of our commitment to diversity and inclusion as part of the very fabric of our company's culture and leadership. We've also built a robust network of partners such as the USBLN, National Business Disability Council and National Organization of Disability, to support us with engaging people and companies owned by disabled persons.
Our Supplier Diversity team enables Verizon to do business with not only disabled persons, but also with minorities, women, veterans, service-disabled veterans, lesbian, gay, bisexual and transgender-owned businesses.
We're honored to receive the DEI perfect score, and look forward to continuing our efforts to create an inclusive environment for our employees and fostering partnerships with disability-owned companies.