Helping our
customers
block robocalls.
Alert:  Verizon is seeing an increase in spam calls related to the COVID-19 pandemic
Did you receive a Robocall today?

You are not alone.
Unwanted robocalls can be a nuisance and, in many cases, a threat. YouMail, a third-party robocall blocking software company, estimates that more than 58 billion robocalls were made in 2019, which is a 22% increase over the previous year.1
Robocallers are not going away anytime soon, but Verizon offers innovative solutions to help. Last year, we began auto-enrolling customers in our free Call Filter blocking tools, pursuant to the green light from the FCC to provide default blocking, and we are signing mobile calls using the industry's STIR/SHAKEN standard, which helps verify that a call is in fact from the number displayed on the Caller ID and not spoofed. 
How do I know if a call is spam?
Verizon has noticed an increase in COVID-19 related calls, using this moment of distress to target users with scams. Here are some tips to identify a spam caller.
If the caller represents a generic sounding organization such as "HealthCentral 2020", "Local Air Duct", "The Government", or not even bothering to identify their organization, then it is a scam. 
If there is pressure to act now, it is a scam.
Recorded generic calls from marketing agencies or unknown numbers are likely spam calls. 
If the caller claims to know you but does not know your name, it is a scam.
If the caller claims to represent a preexisting relationship and cannot cite an account number, or otherwise prove they are who they purport to be, it is a scam. 
A legitimate business calling one of their clients should already know everything they need about their client.  Beyond perhaps verifying a birthdate, the customer should provide no information to the caller.  
If the caller wants money, cash cards, social security numbers, credit card or bank account numbers, shoe size when you are 14 years old, mother's maiden name, etc, It's a scam. Legitimate requests for payment can be done via mail.
 View our COVID-19 resource page for more information on what Verizon is doing to support customers.
What are some examples of COVID related scam calls?
Example 1: Hi, it's Mia. Important announcement, due to the recent COVID-19 coronavirus, the IRS is extending tax filing deadline and settling past-due tax debt. If you currently owe the IRS more than $10,000 in back owed taxes and need help press 1. If this is a call in error please press 7 to be removed. We can put a stop to wage garnishments, leans, and lower or eliminate the amount you owe.
Example 2: Hello this is an important message regarding your credit card payment. Due to the current epidemic of coronavirus, the cardmember services decided to eliminate your monthly payments and interest rates. Credit card members can now avail monthly payments elimination and lower interest rates. To speak to a representative please press 1.
What can I do to protect myself?
Employ existing blocking options: For wireless customers, Verizon's Call Filter app can help you avoid unwanted calls. Screen your incoming calls, auto block unwanted calls based on risk level and report spam calls with the free Call Filter app. Upgrade to Call Filter plus to identify unknown callers by name and customize your spam list and block list. For the home, Fios Digital Voice customers automatically get Spam Alerts for free, which warn of potential fraud calls, and can also opt in for Nomorobo through My Verizon, a free tool used to stop robocalls from ringing on your home phone.
Report spam calls: The Call Filter app allows wireless customers to report a number as spam. This information will help us improve our spam detection service.  
Educate yourself:  Here are some consumer tips from the FCC.gov to stop unwanted robocalls:
Do not respond to calls or texts from unknown numbers or any others that appear suspicious.
Never share your personal or financial information via email, text messages, or over the phone.
Be cautious if you're being pressured to share any information or make a payment immediately.
Scammers often spoof phone numbers to trick you into answering or responding.  Remember that government agencies will never call you to ask for personal information or money.
Do not click any links in a text message. If a friend sends you a text with a suspicious link that seems out of character, call them to make sure they weren't hacked.
Always check on a charity (for example, by calling or looking at its actual website) before donating.
Register your phone numbers at DoNotCall.gov: Although this FTC registry won't spare you from calls from scammers and thieves intent on breaking the law, it should prevent you from receiving "live" telemarketing calls, which are regulated by the federal government but are not illegal.
Call Filter for mobile phones

With Verizon's free Call Filter app, you can screen incoming calls, auto-block spam, and report any unwanted numbers. Or, upgrade to Call Filter Plus with Caller ID for added security. Put a name to the unknown numbers, make your own personal block list, and even assess the risk level of incoming calls.

 

Caller ID and Spam Alerts for home phones

To help wireline voice customers identify unwanted robocalls, we've added Spam Alerts to your home phone's Caller ID. Your Caller ID will show "SPAM?" before any caller's name that has been identified as a possible unsolicited call. You can also register your Fios Digital Voice line with Nomorobo, a free third-party service that identifies known robocallers and telemarketers and stops your phone from ringing.
Here's what Verizon is doing to block robocalls:
While there may not be a silver bullet that entirely ends these activities, we're fully committed to fighting the scourge of robocalls. Through the below efforts of Verizon and our partners, we are starting to curb the increase in robocalls.
Verizon wants to ensure that its customers receive good and wanted calls. Customers can let us know if we incorrectly identify a wanted call as spam. We also make sure that businesses can contact us with any concerns about incorrectly blocked calls. And because some robocalls are good, we educate legitimate businesses about "best practices" they can follow to reduce the risks that they get caught in blocking or labeling tools.
Verizon also uses STIR/SHAKEN technology to update our spam detection algorithm used by Call Filter, in real-time which may, in some cases, reduce the chances of incorrectly blocking or identifying a "good" call as "Potential Spam."
Verizon supports legislation including the TRACED Act which gives the FCC and enforcement agencies greater authority to go after scammers. Verizon is also a founding member of the US Telecom Industry Traceback Group, an industry-led organization that traces back suspicious robocall traffic, stops many illegal robocalls, and helps enforcement agencies catch the bad guys. Additionally, Verizon supports the Truth in Caller ID Act which allows the government to charge robocallers with illegal spoofing once they prove the caller intended to defraud, cause harm, or illegally obtain something of value.
Verizon is committed to stopping robocalls so we offer free tools to our mobile and home customers.
For mobile, Verizon's Call Filter is a free app that screens and autoblocks incoming spam calls based on risk level and allows our customers to report spam.
For the home, Fios Digital Voice customers automatically get Spam Alerts for free, which warn of potential fraud calls, and can also opt in for Nomorobo through My Verizon, a free tool used to stop robocalls from ringing on your home phone.
Other frequently asked questions
A robocall is short for "robotic call" and is defined as a phone call that uses a computerized autodialer. Once the call has been answered, the autodialer either plays a recorded message or connects the call to a live person. Some robocalls use personalized audio messages to simulate an actual personal phone call and may individually address the recipient by name.
No. In fact, using a robotic calling system is useful to consumers in many cases such as medical appointment reminders, school closings, emergency information, and public service announcements because this technology allows notification to thousands of individuals at the same time at a very low cost. The FCC also permits political organizations, pollsters, survey takers and religious organizations to use this technology. However, the FCC requires all commercial companies to obtain your written consent before making prerecorded telemarketing.  More information can be found at FCC.gov.
The National Do Not Call Registry was created by the Federal Trade Commission (FTC) to stop unwanted sales calls. It's free to register your home or mobile phone number. The Registry is a list that tells telemarketers what numbers not to call and is only effective to the degree that these companies comply. If you've already added your phone number to the Do Not Call Registry and are still getting a lot of unwanted calls, odds are the calls are from scammers or from telemarketers who are ignoring the Registry.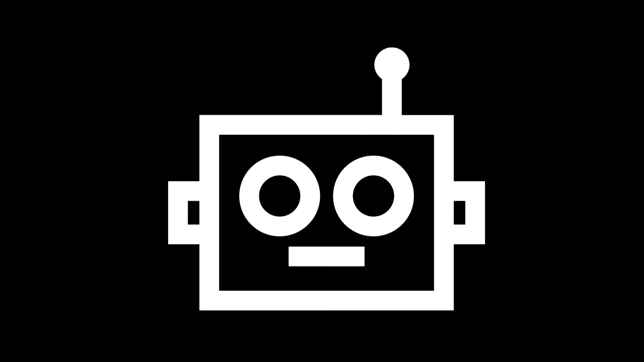 1 YouMail and the other companies extrapolate the data they collect from their user bases to estimate the entire volume of calls in the United States. YouMail, August 2019 Nationwide Robocall Data, https://robocallindex.com/history/time.