How 5G can power the Industrial Internet of Things
This isn't about fridges ordering milk. This is about a network as robust as the heavy industries that will rely on it.
Full Transparency
Our editorial transparency tool uses blockchain technology to permanently log all changes made to official releases after publication. However, this post is not an official release and therefore not tracked. Visit our learn more for more information.
More of our content is being permanently logged via blockchain technology starting [10.23.2020].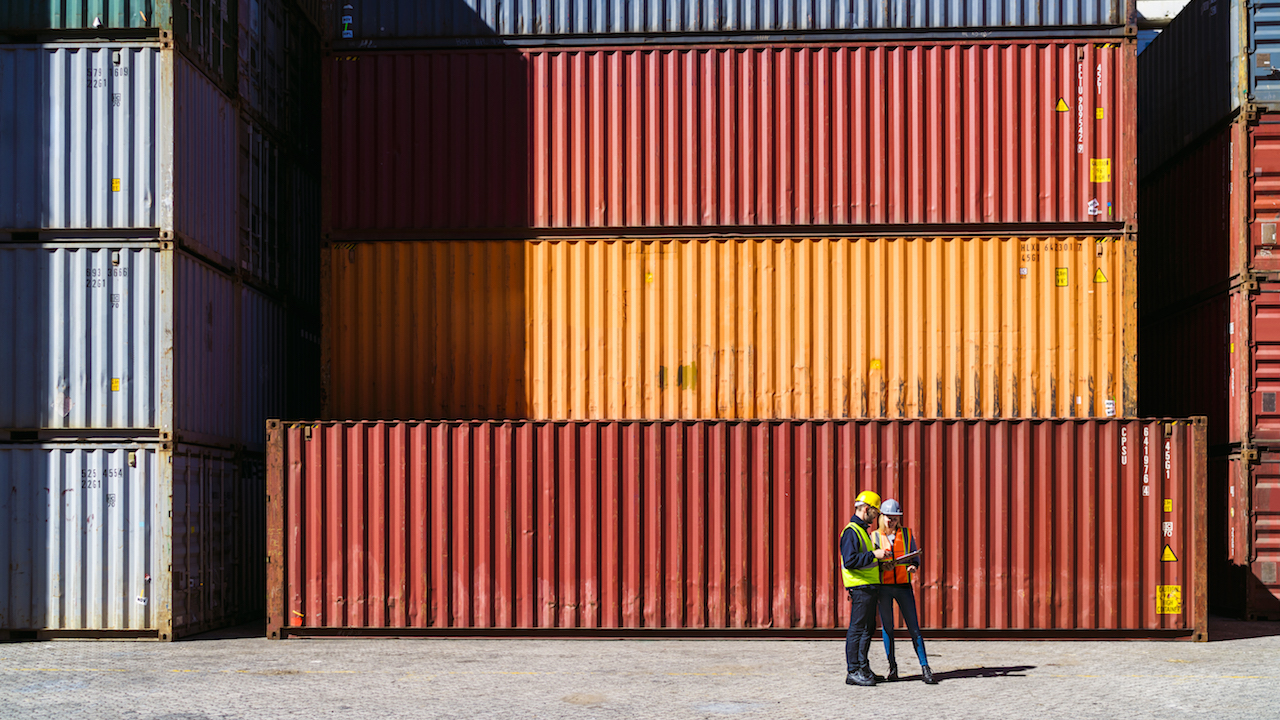 The Internet of Things describes the interconnected universe of gadgets that make everyday life more convenient. But no discussion of IoT would be complete without examining one of its most fascinating—and biggest—subsets: the Industrial Internet of Things.
The IIoT takes this complex web of connectivity out of our homes and offices and into the wild: construction sites, mines, oil derricks and freighter fleets. These can be linked industrial systems, often in harsh environments, producing reams of data that need to be analyzed and processed instantaneously. 
Scaling a network to accommodate their sensitive, critically important data flows is an undertaking as massive as the machines that work across it. The IIoT is not just about fridges ordering milk when the carton is low. That's why Verizon has developed 5G Ultra Wideband.
The Industrial Internet of Things opportunity
As more and more devices connect—an estimated 20.4 billion by 2020—a wireless network that achieves new standards for speed, security, battery life and overall reliability is not a nice-to-have. It's a necessity.
Jet turbines, windmills, trains, quarrying tools and the heavy machinery commonly referred to as "yellow iron" all reside in the IIoT, and the sensors and monitors connected to these systems are often performing mission-critical functions. Any breakdowns or latency issues can result in lost time, lost money and even lost equipment.
How 5G will help power the IIoT
To make better informed, faster business decisions, the speed and strength of the network must be a given. In testing, Verizon 5G Ultra Wideband can provide speeds up to 20x faster than current-generation wireless. With that kind of responsiveness, the potential of the IIoT to not only streamline, but supercharge the industrial sector will only grow. 
Imagine predictive analytics detecting corrosion in a refinery pipe, allowing repairs to be made before a catastrophic burst. Sensors on a cargo ship could provide real-time information on propeller performance and relay payload status to buyers across an ocean. Monitors embedded in the tracks could chart a freight train's location and liaise with other systems throughout the transportation grid to optimize its passage. A turbine could analyze stored data and adjust its blades in near-real time to optimally harness wind energy. These are only a few examples of the ways in which IIoT systems, fueled by 5G, can improve industrial processes. 
The IIoT's impact on global business
To scale the IIoT, processing functions must shift to the network edge. Construction sites, container ports, oil rigs and yellow iron are all becoming increasingly cloud-connected and data-driven, and the demand for hyper-agility requires small, strategically placed data centers that contain massive amounts of storage and computing power. The alternative—relaying sensor information to a centralized server and back again—would simply take too long to make instantaneous decisions, no matter the speed of transfer.
By 2035, 5G will enable $12.3 trillion of global economic output and support 22 million jobs worldwide.
Ronan Dunne, Executive Vice President and Group President, Verizon Wireless
By moving compute functions to the network edge, Verizon 5G Ultra Wideband pulls the cloud closer to the end user—or, as Ed Chan, Verizon VP, Chief Technology Architect & Planning, says, "puts the cloud in your back pocket." The result is reduced latency and efficient movement of critical data. When an auger drills into the seafloor or a remote-controlled excavator moves earth, reaction time is crucial, and fractions of a second count.
The impact of 5G-enabled IIoT on global business will be significant, transforming companies and ushering in a new era of economic growth and competitiveness.
"By 2035, 5G will enable $12.3 trillion of global economic output and support 22 million jobs worldwide," notes Ronan Dunne, Executive Vice President and Group President, Verizon Wireless. "Much of that growth will come from the digitization of transportation, agriculture and other physical industries." These changes will underpin the need for agile, engaged workers who will be able to solve problems in a rapidly changing environment.
The IDC forecasts that the manufacturing, transportation and utilities industries will spend the most on IoT solutions in the coming years, with specific focus on production asset management, freight monitoring and fleet management. IIoT applications could generate more than $300 billion in the next two years alone, double that of the consumer IoT segment.
It all adds up to a seismic shift, one that puts society on the cusp of a Fourth Industrial Revolution. Today, the IIoT operates in the sky, the soil and the ocean. With 5G, there's no limit to where it can go next.
Learn more about Verizon's plans for bringing 5G technology to our customers