The true digital natives have arrived. With them, an even greater digital divide.
A new generation is touching technology at an earlier age, increasing the digital divide.
Full Transparency
Our editorial transparency tool uses blockchain technology to permanently log all changes made to official releases after publication. However, this post is not an official release and therefore not tracked. Visit our learn more for more information.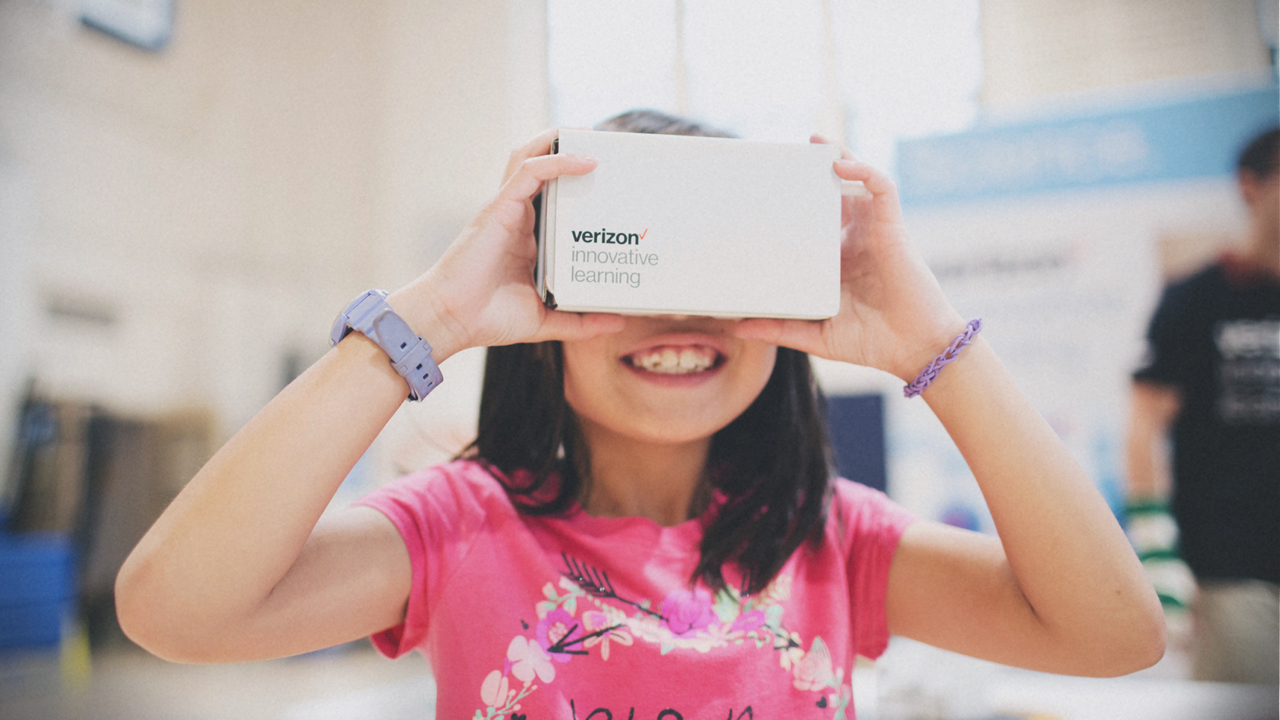 Kids know very early on if they are on the wrong side of the digital divide. They may not know the implications on their education and their future, but they know.
Living as little as a mile apart, one student may have a home with high speed internet, tech based toys and tablets with apps to engage and teach children, and another student may only have a single smartphone or nothing at all. 
By the time these kids get to kindergarten, students with access to tech already have a learning advantage. The kids without are already behind. This is not a hypothetical. These situations play out every single day in elementary schools and beyond across the US and around the world. As technology has become more ubiquitous and advanced, it has also become more necessary to a child's development, education, and preparation for adulthood.
Children growing up in tech-enabled households are far more likely to succeed in school, and those who do not are getting left behind. 30 years ago, the digital divide meant a lack of basic computer skills like typing, but today it is ever wider. Graduating high school students need to have advanced technological skills and familiarity with a wide variety of tools, including high-speed internet, video editing, robotics and computer programming languages. They must be highly proficient with email, office software, social media, and having access to a smart phone is essential.
Unfortunately, not only is that out of reach for many young people in the US and around the world, soon even that will not be enough. AR/VR and other advanced technologies will further widen the digital divide as the careers of the future become even more technologically dependent, and schools are not able to keep up. Our Verizon Innovative Learning program is trying to bridge this ever-widening chasm, but it will require more than just corporate social responsibility. It will require a sea change in the way we look at education and how we prepare students for the future and create a more digitally inclusive society.
The true digital natives.
Adults have long mused about the potential of our children, as they grow up more and more as "digital natives." The hands of toddlers and children often push the limits of technology's capabilities, be it blocks, wheels and sticks, or tablets, smart phones and voice-activated speakers. The minds of children are not bound by rules or instruction manuals, simply their own creativity and occasionally their unique ability to test the shatter-proofing.
But what are "digital natives" these days? 15 years ago, many young children had computers and internet access in their homes, and while rudimentary compared to today's standards, their digital integration with typing and screens still began at a young age, just as kids 20 years prior grew up with an uncanny ability to program the VCR.
Ten years ago, children had access to the magic of smart phones and could play games on them before they could even identify the letters in the opening screen. Six years ago, it was already commonplace to "see" a grandparent or other distant relative on video chat from a smartphone long before they took their first plane flight. These children are now becoming young adults, continuing to push innovators and society to bring more and more capabilities to their fingertips because what was fascinating or impossible 20 years ago is now simply normal. In fact, according to Growing Wireless, 56% of children between 8 and 12 have their own cell phone, and 38% of children under the age of 2 use a mobile device for media consumption.
I have had the privilege of traveling across the country to visit various schools and meet their students, and I am constantly amazed by what the rising young leaders are tackling, pushing for, and overcoming. I see in them the generation that will take deliberate action on issues such as income inequality, climate change, health care availability, and many other essential issues. They will also be the ones who begin taking the helm of leadership at all levels as Fourth Industrial Revolution technologies become available to even more young children of the world. They will be the leaders who write policies and push for change in an entirely new way, just as previous emerging leaders leveraged radio, television, and social media as they were coming up. Like the personal computer that revolutionized the classroom 30 years ago, imagine how AR/VR will change how teachers teach and students learn. They could visit the pyramids instead of just seeing photos, and bear witness to history in addition to just reading about it.
But what if they can't? If that school just a mile up the road is giving children that opportunity and the next one isn't, and those children are learning new concepts faster and with more detail, then how will that snowball to their ability to grasp advanced concepts in college and beyond?
We are investing in schools, but it will take all of us.
The children born this year, toddlers in the early 2020s, will be the first to grow up in a world where 5G, personal drones, and billions of IoT devices are becoming commonplace. They will have no sense of a world where instantaneous connections, augmented reality, and personal assistants did not exist. From December 2017 to December 2018, the number of US adults who owned a smart speaker increased from 39 million to 53 million, which is 21% of the population. Who knows how many children can now ask Alexa, Siri, or Google about the distance to the planets, the speed of a cheetah or whatever else is on their mind? Their digital nativism will be vastly different than my own children's, and will likely seem rudimentary 15 years from now. Their future is bright, but for those who don't have access to such technology, they will need a helping hand.
Verizon Innovative Learning drives real academic improvements such as increased proficiency in STEM and student engagement as compared to non-Verizon Innovative Learning schools. Through the 5G EdTech Challenge – which was launched as a nationwide call for start-ups, EdTech leaders and universities to create powerful, transformative education solutions that leverage the unique capabilities of 5G to solve challenges faced by under-resourced middle school classrooms – we are committed to being the first to bring 5G technology to the classroom. Through the 5G EdTech Challenge solutions that come to life in the classroom, students and teachers will be at the forefront of transformative technology. Things like virtual and augmented reality; advanced, low-latency robotics; and more immersive collaboration experiences will further prepare the next generation for tomorrow's digital world. We also understand the need to extend the impact of 5G to help uplift the communities surrounding our schools. We're working closely with a number of partners to make sure this happens in the right way.
Imagine how the children of tomorrow will drive us to create capabilities, content, safeguards, and more. With the Fourth Industrial Revolution on our doorsteps, it is fascinating to think about how the next generation will thrive in it in entirely new ways, and how they will in turn leverage technology to make our world an even better place.
We just have to make sure they all get the chance.
For related media inquiries, please contact story.inquiry@one.verizon.com