How to pick the best phone plan for one person
Picking your own phone plan for the first time? Good news: creating a plan is simple, and you can do it online, on your couch and on your own time. Follow this guide to set up the best phone plan for your needs. 
First, check out Verizon's unlimited mobile plan options.
Verizon has 2 general plan categories: Prepaid plans or Postpaid Unlimited Plans, now called myPlan. Both options offer different costs and perk options. For a more detailed look at Verizon's phone plan options, check out our plans page. 
Verizon's myPlan gives you all the power. You can get exactly what you want, and only pay for what you need. Build your plan in two simple steps. Choose your unlimited plan. Then pick only the perks you want. You're in control of what goes into your plan.
If you're interested in Prepaid plans, you also have a few options. With Verizon's prepaid plans, you can pay in advance for monthly voice, text and data services. There's also no credit check, deposit or long-term contract required. Only pay for what you need. There are several Prepaid plans to choose from so you can get the one that best fits your needs. 
Explore Verizon Prepaid Plans.
Choose a phone.
Once you've figured which plan is right for you, you'll sign up — and then pick a phone. Click here and follow the prompts to select the Verizon plan you want. From there, you can review the plan you've chosen and you'll be given the option to add a phone. 
You have 2 options here: 
Purchase a new device. There are a couple ways to purchase a new device if you have postpaid service. You can either pay full retail for the device, or, you can purchase it with device financing, subject to credit approval.  Verizon offers a customer the ability to purchase a device and pay the purchase price in installments over time, currently 36 months. There are no interest charges or other finance charges if you choose Verizon device financing and you can pay it in full at any time without penalty.  Device financing requires a credit check and a separate contract.  If you are approved for a device payment agreement, the amount financed will be billed monthly on your wireless bill over 36 months. Regardless of how you purchase your device, you are responsible for the sales tax associated with the purchase. Typically the sales tax is calculated and collected from the customer at the time of purchase but in certain states it might be billed monthly with your monthly device installment amount. You may also get some value out of your existing phone if you decide to trade it in. (When asked if you want to trade, select "yes" to begin the appraisal process.) If you're just getting a new phone and not trading one in, scroll through the options and watch for details to pop up on the upfront and monthly charges. From here, you will be billed a one time activation fee on your first month's bill, as well as the first month's worth of service along with any required fees and taxes.

Use a phone you already own (with Verizon BYOD you can do this even if you're coming from a different carrier, if the device is compatible with the Verizon network). Either way, you can transfer your existing number to use with your Verizon service. If you plan to keep your current phone, click "Bring your own" at the top of the page to set it up.From here, you will be billed a one time activation fee on your first month's bill, as well as the first month's worth of service along with any required fees and taxes.
Access your account.
Owning your very own account means you're in charge of how everything is set up. That includes ways to access your account information, including on the My Verizon app: 
My Verizon app: sign in to your account dashboard to access your statement, pay your bill, add members, change your plan (at no charge) and more.
Get familiar with your new plan.
Managing a Verizon plan is a lot like signing up for one — simple and straightforward. To get acquainted with your new responsibilities and capabilities, check out the My Verizon app or visit My Verizon online and take a self-guided tour. We're always here to chat, too.
All steps, plans and packages are subject to change.
Related Pages
Verizon +play
Add, manage, and cancel all your subscriptions in one place. Plus get discounts.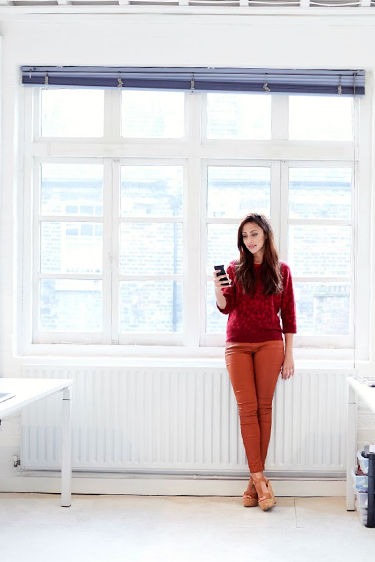 Verizon Deals
Check out the latest deals from Verizon on smartphones, accessories and more.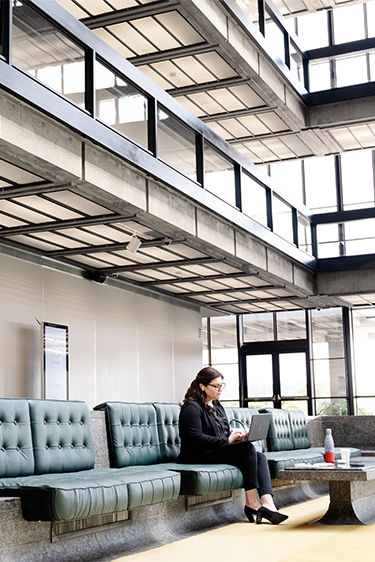 Customize your Verizon Unlimited Plan
Only pay for what you need. Check out our latest unlimited phone and data plans.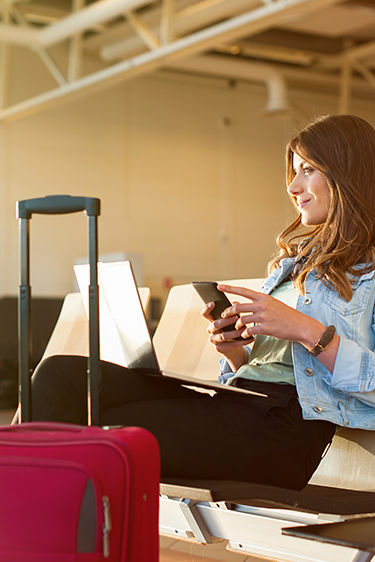 Reviewed by the Verizon Editorial Team. This content is provided for information purposes only. All information included herein is subject to change without notice. Verizon is not responsible for any direct or indirect damages, arising from or related to use or reliance of the above content.