Verizon's new 5G Unlimited plans are committed to the best for you
Introducing myPlan– build it like you want, only pay for what you need.
The one-size-fits-all approach may work for some, but with myPlan, Verizon now lets you choose the unlimited plan that best fits you and your family's needs with our customizable plan options. If you're looking for our best unlimited data plans custom-built for you and your family, look no further.
Customize your unlimited data plan.
At Verizon, we understand that not everyone uses their smartphone the same way, so everyone's wireless plan is unique. And, unlimited data plans also work with connected devices, meaning you can power your phones and tablets, smartwatches, and more on your terms. 
Your kids might just be getting started with their own device, or your growing teens need a phone plan that delivers the basics - texting, gaming, and streaming without worrying about overages. Or, you might demand more from your plan with premium features like 5G Ultra Wideband connectivity, super-fast video streaming, or a mobile hotspot. Whether that sounds like your family, the reverse is true or you fall somewhere in between, the choices are here. And it's all simple to manage with Verizon's myPlan. 
Pick your myPlan unlimited phone plan.
The first step in picking the right a la carte options for you and your family is knowing what's available. With Verizon's new unlimited plans, called myPlan, you're in control– pay for what you want, and nothing that you don't. Get the unlimited data plan you need and the perks you want, and you're never locked in; you can change it any time.
Learn about all our plans, including pricing and features, by visiting our unlimited plans page. And, with a Verizon unlimited plan you can also bundle and save on home internet.
Military discounts, student discounts, and more.
Verizon offers many discounts on unlimited plans to customers, including military and student discounts. Explore all our available discounts here.
Add a line to your unlimited plan and save.
Whether you're adding the latest smartphone or a new iPad for your kids, adding a line to an unlimited plan is easy and may save you money on your monthly bill. Learn more about adding a line, including adding a line with a mobile hotspot plan or connected device plan.
Unlimited smartphone plans for the entire family.
No matter which plans you choose, every 5G unlimited plan comes with unlimited talk and text, and access to Verizon's 5G network. And, easily manage your account in the palm of your hands with the My Verizon App. With all this, your family gets more on the network they deserve.
For a complete parents' guide to kids, teens, and tech, be sure to check out Verizon's Family Tech page today.
1. Unlimited 5G / 4G LTE: For Unlimited Welcome plan, in times of congestion, your data may be temporarily slower than other traffic.  For Unlimited Plus plan, after exceeding 30 GB/mo of 5G Ultra Wideband, 5G, or 4G LTE Mobile Hotspot data, Mobile Hotspot speeds reduced to up to 3 Mbps when on 5G Ultra Wideband and 600 Kbps when on 5G / 4G LTE for the rest of month.  Mobile Hotspot not available on Unlimited Welcome  plan.  Domestic data roaming at 2G speeds. 5G Ultra Wideband access included with Unlimited Plus plan only. 5G access requires a 5G capable device.
You might also be interested in:
Related Pages
Verizon +play
Add, manage, and cancel all your subscriptions in one place. Plus get discounts.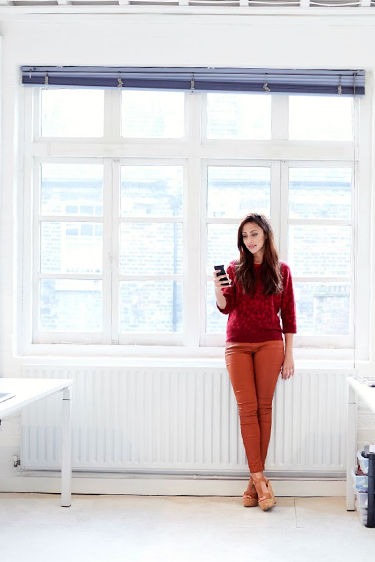 Verizon Deals
Check out the latest deals from Verizon on smartphones, accessories and more.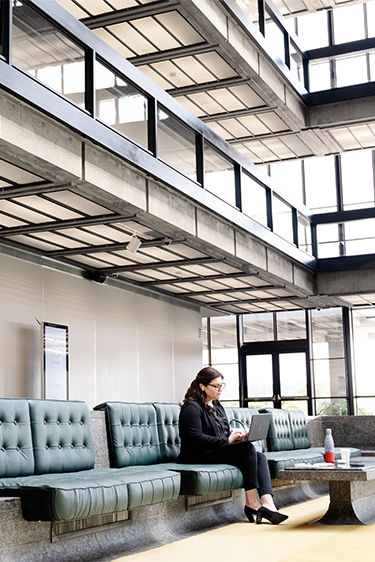 Customize your Verizon Unlimited Plan
Only pay for what you need. Check out our latest unlimited phone and data plans.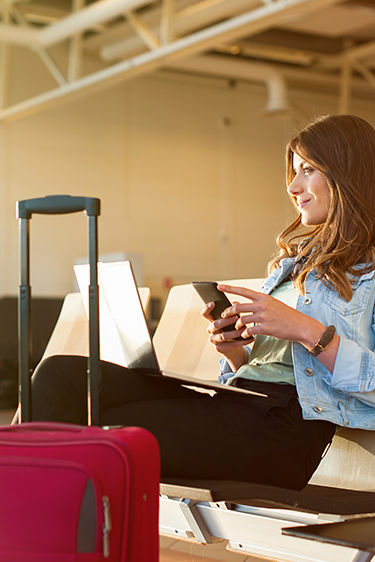 Reviewed by the Verizon Editorial Team. This content is provided for information purposes only. All information included herein is subject to change without notice. Verizon is not responsible for any direct or indirect damages, arising from or related to use or reliance of the above content.