Smart Technology Toolkit for Managing Pet Health and Wellness
Americans love pets. An American Pet Products Association survey found that 67% of American households own at least one pet. From fancy pet food and elaborate dog parks, to sitters and groomers, there are many ways to show your pet you care. For many this includes buying the latest piece of smart technology for pets. With a smartphone or tablet on-hand, you can use technology ranging from smart collars, trackers, and other wearable pieces to smart food dispensers and pet cameras. Each of these devices serves to improve the quality of life for both pets and owners.
Open the Modal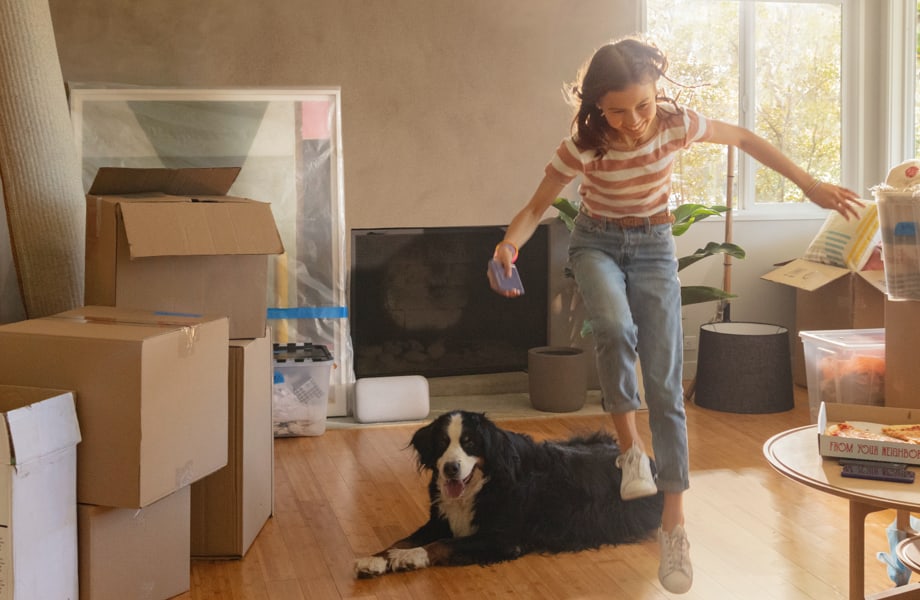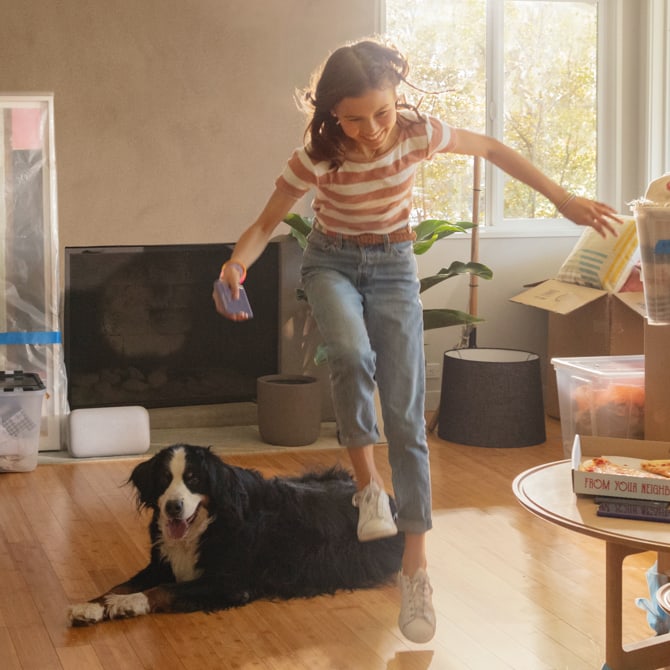 Smart Tech and Wearables for Pets
The different types of wearable technology available for pets are extensive. You can choose from smart collars and trackers to training systems and health monitors. Many devices include all of these services in one collar.
Wearable technology for your pet includes:
Fitbark - Fitbark is a smart collar that utilizes a built-in GPS and health tracker so you can check on your pet.
LINK AKC - LINK AKC is a smart collar that allows you to track your pets location. The device can notify owners when your pet's environment is too hot or too cold, store vet records, and remember walking routes, among other features.
Whistle Activity Monitor - Whistle is another smart collar that can track your dog's location. Like other devices, Whistle can provide information on your dog's activity and health.
There are even wearable training systems that will be featured further below.
Smart Home Pet Technology
Smart home technology enhances everyday devices by outfitting them with a communication system; thereby enabling automation or remote control. The evolution of smart technology has brought about myriad pet-related apps, products, and services, each of which offers ways to enhance your pet's lifestyle, wellbeing, and safety. According to a 2019 Global Insights, Inc. report, the pet tech market is expected to accrue over $20 billion by 2025.
Smart Pet Toys and Games
No matter what type of pet you have, it is important to play with them on a daily basis. However, for owners with high-energy pets or who are busy with life's other obligations, finding the time to play can be tough. Smart pet toys and games offer you the ability to entertain your pet when you physically cannot.
While smart pet toys and games are not a substitute for other forms of play and exercise, they are a useful tool in ensuring a pet's wellbeing and entertainment.
Two smart pet toys and games to consider are:
CleverPet - CleverPet is a smart hub that provides your dog with color-based puzzles and rewards them with treats. Each time a dog correctly answers a sequence of commands given by the hub, a treat releases from its top chamber.
GoBone - Designed for dogs, GoBone is a smart pet toy that moves around on its own. With a chewable and removable exterior, GoBone is both entertaining and durable.
Pet Training Apps
Training a pet can be a difficult endeavor especially for new pet owners. Downloading a pet training app can provide owners a useful advantage to the laborious process of pet training. Training apps are useful for teaching and correcting certain behaviors or teaching specific tricks and commands.
Useful pet training apps include:
Puppr - Puppr is an easy-to-use app that features over 50 tricks to teach your dog, as well as lessons that come with instructional photos and videos. If you need extra help you can utilize the app's live chat to have your training questions answered quickly and efficiently.
Dog Training & Clicker - Dog Training and Clicker is a product available in Apple's App Store. With this app, you can teach your dog more than 70 tricks, receive feedback from trainers, and talk to other pet parents.
Delta Smart - Delta Smart is a dog training system that lets you track a dog's activity and obedience. The device attaches to your dog's collar allowing you to send your pet different types of signals, such as those associated with correcting behavior.
Pet Health Management Apps
Keeping your pet in good health is tough at times. The evolution of pet health management apps, however, makes prioritizing your beloved animals easier. The apps mentioned below can help keep your pet at a healthy weight, inform you of toxic foods, store medical records, and more. Utilizing these resources can help assure you that your pets live healthy and happy, without racking up vet fees.
As a pet owner, you must always prioritize your pet's safety. With the evolution of mobile apps, you can do just that. Various mobile apps exist addressing concerns regarding dogs, cats, and exotic pets. You can easily find out information on what your pets can and cannot eat, what temperatures are unsuitable or unsuitable for them, as well as basic first aid practices for different types of pets.

Below are a few examples of useful pet safety apps:

Veterinary and Medical Records Apps

Just like there are telehealth options for humans, there are new telehealth developments and options for your pets too. Through these apps you can schedule vet appointments, store your pet's medical record, and access crucial information at the click of a button.

Below are a few veterinary and medical records apps: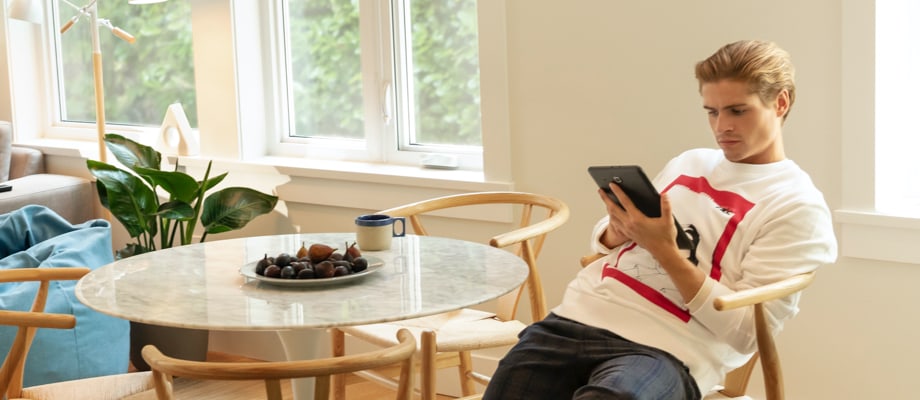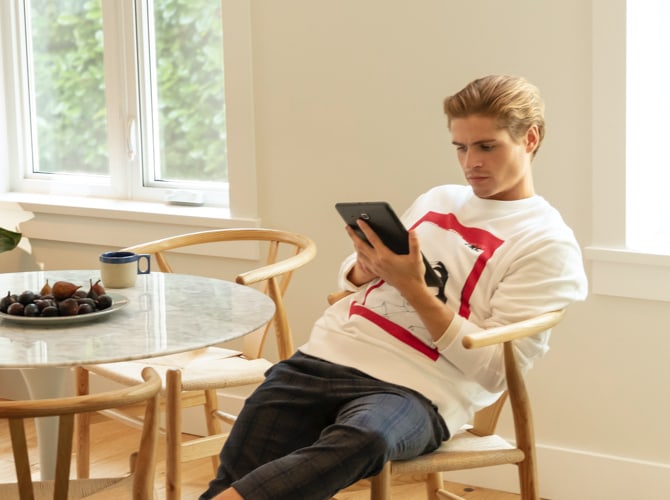 Pet Sitting, Walking, and Grooming Apps
Even the most devoted pet owners occasionally need help. Whether you need a pet sitter for when going out of town for the weekend, a walker for when you're working late shifts, or a groomer who comes to your home, there are many options for your animals.
Those looking for the right caretaker for their pets should consider the following options:
Pet-Friendly Travel and Transportation Apps
There are a variety of apps available designed to help ease the process of traveling with pets. Whether you are traveling out of state or out of the neighborhood, these apps can help to ensure the safety of your pet. Instead of leaving your beloved pet in a car or other environment potentially hazardous to them, pet-friendly travel and transportation apps help find you sidewalks, pet hotels, and other places to take them while you run errands or go inside buildings that do not allow pets. These apps also can find safe dog parks or relief stations.
A few pet-friendly travel and transportation apps are included below:
DogSpot - DogSpot is an app that features and informs you of safe places to put your dog when you must enter a building or area where they are not allowed. These safe places are designed as sleek cages with temperature control and pet cameras.
Uber Pet - Uber Pet finds rides that accommodate your pet. Riders with service animals are not required to use this specific service.
BringFido - BringFido provides you information on pet-friendly hotels, restaurants, and other attractions throughout the U.S. and in over 100 countries. You can read reviews, make reservations, and place a booking at no extra fee all through the app.
Pet Community and Connection Apps
Last but not least, smart technology is an excellent way to meet other pet owners who are just as passionate about their animals as you are. Getting involved in your local community can be beneficial to both you and your animal, allowing both of you the opportunity to socialize and make like-minded friends.
Below are a few community-focused pet apps to consider:
Open the Modal
Open the Modal