Overview tab selected 1 of 4
Overview Section Start
The motorola edge+ was born for 5G speed. This state-of-the-art smartphone gives you up to 2 full days of power1, lightning-fast speed and pro-quality features for doing more of what you love. Leave lag time behind with a massive 256 GB+ memory and blazing-fast 800-series processor. Enjoy days of entertainment on a beautiful display that wraps around the edges and has superior stereo-quality sound. Capture professional-looking photos in stunning detail with the 108 MP camera sensor. Get the best of Android OS without the extra baggage. And for those who want hands-free control, it supports multiple wake words, including Google Assistant and Alexa. Experience everything the motorola edge+ has to offer on Verizon. Now with the coverage of 5G Nationwide and the unprecedented performance of 5G Ultra Wideband.2

This device supports 5G UW high-band (mmWave) only, 5G Nationwide and 4G LTE.
Reviews
41% of reviewers recommend this product.
Excellent phone
Yes, I'd recommend this product.
Hello everyone I have had this phone for the past 3 years no problem at all. Excellent camera long battery life two days don't know why everyone trying down this phones it's a awesome phone I have had the Motorola Moto phone with the attachment to go with it. This is an excellent phone far better than Samsung and trying to compare it to an iPhone to totally different worlds. Motorola keep it up the awesome job. No drop call maybe it's your area you live in. It's a lot of fact that plays in the service the glitch maybe it because it something you downloaded. It's a computer download the wrong you will have problems. Keep that in mind. Everyone it's an android try it for yourself.
Motorola Customer Care - 2 months ago
Thanks for this positive review, Mustang. We're glad to see that you are enjoying your phone and everything works for you. If you need any assistance, please do not hesitate to reach out and we'll be happy to assist you. -Mitch

WORST EXPERIENCE WITH MOTOROLA EVER
DISAPPOINTED DIE HARD . 6 months ago
This review is about an Edge (2021): I have ALWAYS owned Motorola phones. My children (now adults) have always owned Motorola phones. I have admonished my friends to get Motorola phones. They are by far the most reliable cell phones on the market, in my opinion. I was excited to get my Edge. I had seen a few bad reviews but played them off to users. This phone just randomly reboots, sometimes as many as 5 times per day. The ringer and notification sounds also randomly "turn off." I am an IT person who takes call and works from home. I have no landline. I rely solely on my "reliable" Motorola to communicate. I have lost count on the number of calls I have missed because of this. This phone is going to cause me to get fired if this continues. I would have already switched phones but I want to stay with Motorola and want a 256gb, 5G reliable phone. I am torn as to what to do because of this. Looking into Samsung even tho I have been and want to continue to be a die hard Motorola user.
Motorola Customer Care - 6 months ago
First, we would like to thank you for patronizing our product and for taking the time to share your feedback. We're sorry to hear about your experience. We'd like to help. Did you remember any changes made before it happened? Does your Moto Edge phone have updated apps and software? Please write us an email to supportforums@motorola.com. We'll be there to help. -Mitch

Compare devices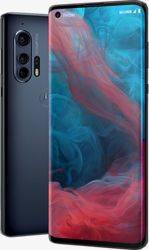 Motorola edge+
Starts at $24.16/mo
for 36 months, 0% APR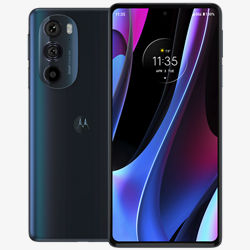 Motorola edge+ 5G UW
Starts at $23.61/mo
for 36 months, 0% APR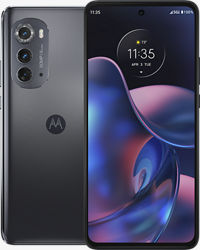 Motorola edge
Starts at $18.33/mo
for 36 months, 0% APR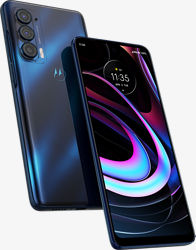 Motorola edge 5G UW
Starts at $15.27/mo
for 36 months, 0% APR
Motorola edge+
Battery life
Up to 52 hrs
Motorola edge+ 5G UW
Battery life
Up to 41 hrs
Motorola edge
Battery life
Up to 2 days
Motorola edge 5G UW
Battery life
Up to 2 days
6.7" FHD+ OLED | Endless Edge display | 90Hz refresh rate | HDR10+
Motorola edge+ 5G UW
Screen
6.7" display | OLED, FHD+, DCI-P3 color space, 10-bit, HDR10+
Smooth, 6.6" FHD+, billion colors OLED display
Motorola edge 5G UW
Screen
6.8" FHD+ Max Vision display
Motorola edge+ 5G UW
Reviews
Motorola edge 5G UW
Reviews
256 GB (Subject to availability)
Motorola edge+ 5G UW
Storage
128 GB, 256 GB (Subject to availability)
256 GB (Subject to availability)
Motorola edge 5G UW
Storage
128 GB, 256 GB (Subject to availability)
Motorola edge+
Rear camera
108MP Quad Pixel Triple Camera system with Hi-Res Optical Zoom
Motorola edge+ 5G UW
Rear camera
50 MP high-res main camera system | 50 MP Ultra-wide Angle w/ Macro Vision (+2 MP Depth Camera)
50MP | Quad Pixel Technology | Optical Image Stabilization (OIS) | Omni PDAF| Cutout | Panorama | AR Stickers | Pro Mode (w/ Long Exposure) | Depth Sensor
Motorola edge 5G UW
Rear camera
108 MP ultra high-res camera system (+8 MP Ultra-Wide Angle w/ Macro Vision; 2 MP Depth Camera)
Motorola edge+ 5G UW
Colors
Motorola edge 5G UW
Colors
1. Based on average battery life under typical usage conditions. Average expected performance based on typical use. Actual battery life depends on factors such as network, features selected, frequency of calls, and voice data, and other application usage patterns. Results may vary.
2. 5G Ultra Wideband available in select areas. 5G Nationwide available in 2,700+ cities.
3. Bluetooth keyboard and mouse sold separately.
4. App download required for Alexa.
5. Additional devices are sold separately.
6. Waves, recipient of a Technical GRAMMY Award®