carousel with 1 slides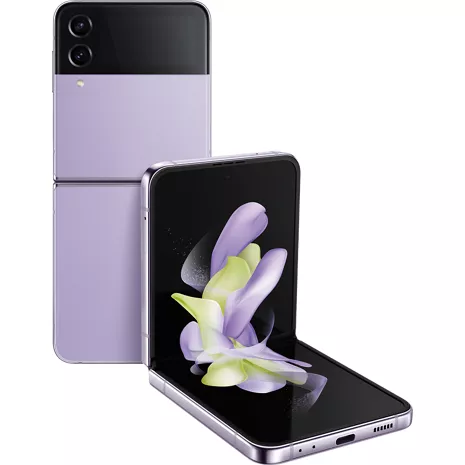 carousel with 1 slides
Meet the Samsung Galaxy Z Flip4— the compact foldable phone that lets you express yourself in a new way. Getting that post-worthy solo shot is easy with a phone that stands on its own. Put Galaxy Z Flip4 in Flex Mode and capture hands-free selfies, record your epic dance moves and never worry about your makeshift tripod falling over again. Use Quick Shot to snap photos and videos with the phone closed. Customize the cover screen to match your style, as you view your messages, calendar, notifications, and Samsung Wallet. And with a larger battery, Super Fast Charging, and IPX8 water resistance1, your phone will keep up wherever you go. Plus, sync your Galaxy Watch and Galaxy Buds with Z Flip4 to stay connected and up to date. Unfold your world and experience next level expression with the Samsung Galaxy Z Flip4, paired with Verizon's 5G2 network.
Reviews
45% of reviewers recommend this product.
Beware of Flip Z
I have been a loyal Samsung user since 2018, but after this recent incident, I swear never to buy their fancy phone again. Last August, I purchased the Flip Z gen 4, but I had to send it for repair last week due to bubbles forming inside the screen where the phone flips, accompanied by a cracking noise. What's more frustrating is that there is no local service center, so I had to send my phone all the way to Texas.
Samsung US Originally posted on Samsung US
Mostly a great phone to get.
Yes, I'd recommend this product.
A few issues with app transference. Enjoy that it is compact and easier to store in a pocket.
Compare devices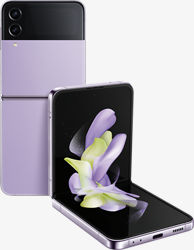 Samsung Galaxy Z Flip4
Starts at $27.77/mo
for 36 months, 0% APR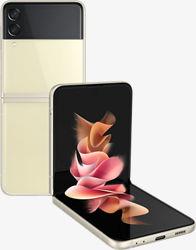 Samsung Galaxy Z Flip3 5G
Starts at $27.77/mo
for 36 months, 0% APR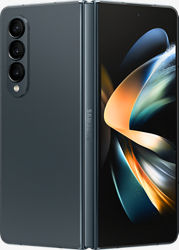 Samsung Galaxy Z Fold4
Starts at $49.99/mo
for 36 months, 0% APR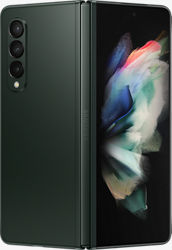 Samsung Galaxy Z Fold3 5G
Starts at $49.99/mo
for 36 months, 0% APR
Consistent with IPX8 rating, water resistant in up to 5 feet of water for up to 30 minutes. Rinse residue/dry after wet.
5G Ultra Wideband available in select areas. 5G Nationwide available in 2700+ cities.
Only compatible with select Visa, Mastercard, American Express, and Discover cards from participating banks and qualifying Samsung devices. Check with your bank/issuer to ensure that your card is compatible; and check the Samsung Pay Support page for additional compatibility information regarding devices, carriers and cards.
Fast charger sold separately.