Meet the Samsung Galaxy Z Flip4— the compact foldable phone that lets you express yourself in a new way. Getting that post-worthy solo shot is easy with a phone that stands on its own. Put Galaxy Z Flip4 in Flex Mode and capture hands-free selfies, record your epic dance moves and never worry about your makeshift tripod falling over again. Use Quick Shot to snap photos and videos with the phone closed. Customize the cover screen to match your style, as you view your messages, calendar, notifications, and Samsung Wallet. And with a larger battery, Super Fast Charging, and IPX8 water resistance1, your phone will keep up wherever you go. Plus, sync your Galaxy Watch and Galaxy Buds with Z Flip4 to stay connected and up to date. Unfold your world and experience next level expression with the Samsung Galaxy Z Flip4, paired with Verizon's 5G2 network.
Reviews
1473 reviews
of reviewers recommend this product.
DON'T BUY THIS PHONE
I have been using this phone for only a month now. Not a good purchase - for the amount of money I have spent on this - the screen all of sudden is not working - there is a black line on the hinge and it keeps expanding - the touch on the upper screen stopped working (and I have been handling this phone with utmost care). This phone is not worth it. I have taken it to the service center because its still under warranty but what if it happens again - I tend to use my phones for at least 3 years I highly doubt this will make it past 3 months. Don't recommend buying this phone. I WANT MY MONEY BACK.
Stick with the zflip 3, or stay away
I was so excited to get this at launch, and I had such a good experience with my zflip 3 that I didn't hesitate. I loved it at first, worked just like the zflip 3, but was told the screen cracking issue at the hinge had been improved in the new model. Less than six months later and I've got a worse crack than I did with my zflip 3, a display problem, the screen protector is coming off at the hinge and these issues aren't covered by warranty. Basically, the screen seems worse than my flip 3, and I can't trade it in for an older version so I'm stuck with a repair bill or getting a completely different phone. I know there is risk in investing in new tech, but I don't think this is worth it. If you have zflip 3, don't upgrade, and if you are considering getting a 4, don't.
Similar devices
Currently viewing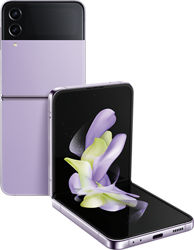 Samsung Galaxy Z Flip4
Starts at
$27.77/mo
for 36 months, 0% APR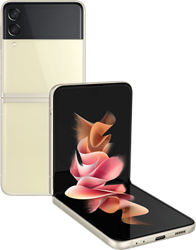 Samsung Galaxy Z Flip3 5G
Starts at
$27.77/mo
for 36 months, 0% APR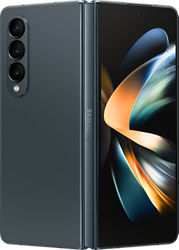 Samsung Galaxy Z Fold4
Starts at
$49.99/mo
for 36 months, 0% APR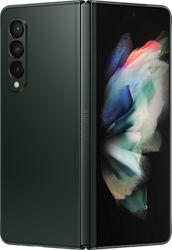 Samsung Galaxy Z Fold3 5G
Starts at
$49.99/mo
for 36 months, 0% APR
Consistent with IPX8 rating, water resistant in up to 5 feet of water for up to 30 minutes. Rinse residue/dry after wet.
5G Ultra Wideband available in select areas. 5G Nationwide available in 2700+ cities.
Only compatible with select Visa, Mastercard, American Express, and Discover cards from participating banks and qualifying Samsung devices. Check with your bank/issuer to ensure that your card is compatible; and check the Samsung Pay Support page for additional compatibility information regarding devices, carriers and cards.
Fast charger sold separately.