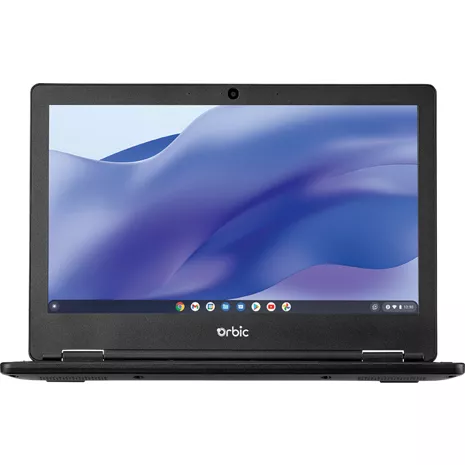 The Orbic Chromebook is built for how you live, work, and play. This lightweight Chromebook is made for the modern world, featuring instant start-up and internet access in mere moments. This laptop is built with security features in place, meaning it's safe, secure and efficient when working from home or on the go, or when engaging in virtual learning or studying from anywhere. Long battery life1 and always-on capabilities make the Orbic Chromebook a great choice for those on the go, so you don't have to slow down your lifestyle.
Reviews
45% of reviewers recommend this product.
I AM JUST NOT FAMILIAR WITH CHROMEBOOK!!! sssss
I have never even heard about Chromebook until I went to the Verizon store. I purchase it because the $800.00+ Samsung or some other laptop was not in stock. I could not download Microsoft 365, I had not ideal how to get Word to type a letter, things that I tried to download would not work. In short, I am just not satisfied with Chromebook as I have absolutely no clue how to use it other than the email which I was shown in the Verizon store. I will have to wait until I find a child or my grandson to come over to see how to navigate this laptop. My old laptop is not going to last much longer so I will continue to use it while I learn to navigate Chromebook thru trial and error. Had I been able to purchase a Microsoft product, I would immediately know what to do. I had to pay $30.00 to get the Verizon tech the setup Chromebook for me. I have been with Verizon for DECADES. Looks like due to my ignorance I have made a mistake this time. Will be keeping an eye on my monthly bill to ensure there is no change due to my purchase of this product that I cannot use. Will see!!!
Great solution! sssss
Yes, I'd recommend this product.
Great entertainment for my husband. It goes everywhere with him.
Battery life based on mixed usage and may vary by user.