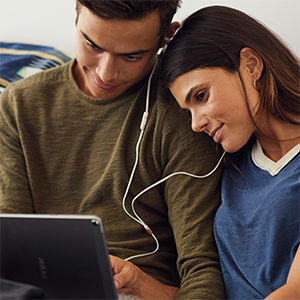 Break Free from Your ISP
If you live in an area with limited broadband options, LTE Internet (Installed) can still give you reliable, high-speed Internet service. Available wherever Verizon 4G LTE service is offered, LTE Internet (Installed) provides average download speeds between 5 and 12 Mbps and upload speeds of 2 to 5 Mbps — not to mention Wi-Fi connectivity for up to 20 devices and wired connectivity for up to four devices. Now that's a home network.
LTE Internet (Installed) offers professional installation with no equipment charge (with a new two-year agreement) and no activation fee. Visit verizonwireless.com to see if LTE Internet (Installed) is available in your area. You might also be eligible for Verizon's 4G LTE Advanced, the next-gen network which offers 50% faster peak download speeds.

The Future is 5G
Verizon isn't stopping there. By continuing to advance and improve the network, Verizon is now rolling out 5G Home Internet to available areas in order to provide even faster home internet. 5G Home blankets your whole house in super-fast Wi-Fi through a state of the art router. If needed, Verizon will even provide Wi-Fi extenders to make sure that every inch of your home is covered.
The 5G Home Internet plan is a data-only plan, separate from other plans on your account. Any device connected to your 5G Home Internet Wi-Fi network will enjoy unlimited data usage. Since 5G is always getting better, signing up for 5G Home now means the latest hardware upgrades will be available to you for free through the first year. 5G Home is wire-free and worry-free. Verizon provides free hardware through the first year, so you are always on the cutting edge of service. 
Check the availability for your area, take advantage of our white-glove installation service and experience how 5G Home Internet will make your life easier the moment it arrives.