A timeline of the Samsung Galaxy S, A and Z series devices.
Innovating since its debut in 2010 through to the latest  launches.
While today's Samsung Galaxy S, A and Z smartphones might look different than when they debuted in 2010, one constant has been Samsung's ability to innovate. From upgrades like water resistance and fitness tracking to massive improvements in camera quality, display and battery power, the Galaxy has made extraordinary progress.
With the expansion of the Galaxy S, A and Z series, Samsung has taken its first flagship smartphone to even greater heights including improvements to  multi-camera systems, improved display sizes and  more advanced processors among other exciting innovations. Here's a look at the evolution and some  key developments in the Samsung Galaxy story.
June 2010: The Original Samsung Galaxy S hits the market.
The original Samsung Galaxy S smartphone featured an Android operating system, a removable 1500 mAh battery and replaceable storage via a microSD chip. However, it was the crystal-clear Super AMOLED display that CNET lovingly described as a "stunning." The size and quality of Samsung Galaxy S screens would become two of the series' most talked-about features, through to the present day.
May 2011: The S2's bigger screen but slimmer body proves to be a major hit.
The Samsung Galaxy S2 sold more than 10 million units in its first five months, establishing the Galaxy S as the premier line of Android smartphones and one of the top handheld devices on the market.
This model improved upon the size and quality of its predecessor's display, but its most acclaimed feature was a light, thin design that made the phone remarkably easy to handle. Engadget described the S2's thin profile as "a stunning feat of engineering."
May 2012: The S3 kicks off a series of battery innovations.
The Galaxy S3 featured a 2,100 mAH battery that was one of the bigger smartphone batteries around and 40% more powerful than the one the Galaxy S released 2 years prior. As a result, the phone was able to withstand battery drain, even with its high-performing Exynos Quad processor.
In the years to come, a series of new features would make battery life one of Samsung's major competitive selling points. The S4 worked with wireless charging accessories and the S5 introduced an ultra power saving mode that allowed the phone to last several days in a standby setting. Later, the S6 debuted adaptive fast charging to help users juice up their devices more quickly.
April 2013: S Health turns the Galaxy S4 into a fitness tracker.
The Samsung Galaxy S4 was the first S series device to launch with the S Health fitness tracker app pre-installed. Via the S4's built-in pedometer, the app empowered users to keep tabs on their steps, sleep patterns, calories and diet.
In addition, the S4 laid the groundwork for even better fitness tracking moving forward. Samsung became one of the first companies to launch a smartwatch when it released the Galaxy Gear later in 2013, and 2014's Galaxy S5 was the first smartphone to come with a built-in heart rate monitor.
April 2014: S5 introduces water and dust resistance.
The Galaxy S5 featured a small cover over the USB port at the bottom of the device, providing added protection against dust and water. As such, the S5 was able to withstand submersion of up to one meter of water for up to 30 minutes.
Samsung would offer further protection from the elements with the introduction of the S7, the first Galaxy S device to earn an IP-68 rating. Starting with the S7, Galaxy S phones are protected against dust, as well as resistant to up to 5 feet of water for up to a half-hour.
September 2014:  Galaxy slimmed down with the Alpha.
The Galaxy Alpha was Samsung's first smartphone to incorporate a metallic frame with more premium materials. This new take on the Galaxy line fit in with the debut of the company's new design language. The resulting phone was sleeker and more compact than its predecessor. Plus it  incorporated 2GB of RAM, 32GB of storage and a quad-core Snapdragon 801 processor. 
To accompany this new design language, Samsung also introduced the Galaxy Tab A series with 8.0 inch and 9.7 inch displays, an S Pen stylus, as well as preloaded Samsung applications. The S Pen feature on the Galaxy Tab A series, made this the first Samsung Galaxy device to be equipped with the Samsung stylus outside of the Note series.
April 2015: The Galaxy S6 and S6 Edge deliver the first metal design in S series history.
In the spring of 2015, Samsung released the Galaxy S6 and the S6 Edge, two devices that stood out as a departure from previous models in the Galaxy S line.
The S6 and S6 Edge were the first in the series to ditch the plastic shell and removable battery that had been part of the previous five efforts. Instead, these devices featured a metal frame and glass backing, making for an elegant design that The Verge said "looks great and feels even better."
Both the S6 and S6 Edge also featured 5.1-inch screens with a pixel density of 577 pixels-per-inch, well above the clarity of competing smartphones at the time. In addition, the S6 Edge featured an impressive curved display that wrapped around part of the phone's left and right sides.
December 2015: The Galaxy A (2016) series brings enhanced pay and charging features.
The Galaxy A Series for 2016 introduced new features including Near Field Communication (NFC). This technology made paying with your phone a cinch using Samsung Pay, a mobile payment and digital wallet service.
This series also featured  Samsung's Adaptive Fast charging feature, which delivered up to 1.67 Amp at 9 Volts. This meant faster phone charging as well as increased battery life, so your device was ready when needed.
March 2016: The Galaxy S7 and S7 Edge take the smartphone camera to the next level with dual pixel autofocus and the industry's widest aperture.
The Samsung Galaxy S7 and S7 Edge represented the culmination of years of improvements to Samsung's camera technology. The original Galaxy S featured a 5-megapixel primary camera. Over time, the company would add more sensors to its cameras, as well as other key upgrades. The S3 introduced HDR mode to capture more lifelike photos, and the S5 debuted phase detection autofocus, a feature that allowed the camera to focus more quickly so that users could capture moving objects before they went out of frame. Along the way, Samsung Galaxy S phones made it easier to access the camera straight from the home screen.
Finally, the S7 and S7 Edge introduced a 12-megapixel setup that Business Insider called "the best camera ever put on a smartphone." The new camera was bolstered by dual pixel autofocus, a feature by which each pixel focuses and captures light simultaneously. In addition, the S7 excelled in low-light settings due to an f/1.7 aperture that was the widest of any smartphone camera at the time.
January 2017: Galaxy A (2017) series have improved cameras with performance enhancements.
The January 2017 edition of the Galaxy A series included three new models: the Galaxy A3, Galaxy A5, and Galaxy A7. Created to be defined by its elegance, this series  provided a seamless design meant to be pleasant to hold in your hand. It also featured  highly resistant rear 3D Glass and an optimal 5.7" display. The series also boasted a powerful 16 MP camera, with 16-megapixel lenses on the front and rear of the A7 and A5, plus improved autofocus and low-light performance. 
Other updated features included a curved, smooth and full coverage 3D glass display as well as gyroscope sensors to help provide accurate positioning for things like gaming, virtual reality experiences or even just viewing 3D content. All three phones also included IP68 certification, meaning they could stand up to water and dust.
April 2017: The Galaxy S8 and S8+ introduce the world to Infinity Display.
The Galaxy S8 and S8+ debuted a revolutionary design feature known as "Infinity Display." By removing the home button, Samsung extended the screen to all corners of the device, covering almost the entirety of the phone's face. As a result, the devices had a slim, easy-to-handle design, despite boasting screens of 5.8 and 6.2 inches, respectively. Gizmodo said the S8's rounded edges and curves "create the effect of a display that's simply floating in the air or hovering just above your hand," adding that the experience "feels like you're looking at a phone from the future..."
The S8 and S8+ also included a facial recognition unlock feature, as well as an iris detection system for added security.
March 2018: The Galaxy S9 and S9+ open new avenues for creative expression with improved low-light photography and personalized avatars.
The Samsung Galaxy S9 and S9+ have taken the aforementioned "best camera ever put on a smartphone" and made it even better. With a new dual aperture camera lens*, the S9 phones receive 28% more light than the S8, allowing users to take bright, lifelike photos in low-light settings. Enabling Live Focus mode on the S9+ adjusts background blur so subjects are captured better, and at 960 frames per second, super slow-mo slows down reality so users can enjoy every frame of video.
In addition, Samsung added a key improvement to Bixby, the built-in intelligent interface introduced in the S8. By turning the camera viewfinder on themselves, users can create their own animated AR emojis to share with friends and loved ones.
February 2019: The Galaxy S10 series and the introduction of  the Galaxy Fold makes multitasking from your pocket easier than ever.
Unveiled during the "Samsung Galaxy Unpacked 2019" press event on February 20, 2019, the S10 series is the tenth generation of Samsung's Galaxy S smartphones. The Galaxy S10 and Galaxy S10+ are characterized by larger  screens and an additional front-facing camera on the S10+. Samsung also introduced a smaller model, the Galaxy S10e, plus a 5G-compatible version, the Galaxy S10 5G.
The Samsung Galaxy Fold was designed to work like a phone yet transform into a tablet, giving the user the ability to do several things at once. The only phone in this series not branded "Z," this device could be easily folded open to expose a 7.3-inch tablet-sized flexible display. It also featured  a smaller "cover" display, intended for accessing the device without opening it.  
The Fold's slim form factor and accessible cover display made it convenient to take calls or a selfie with one hand.
March 2019: Galaxy Ax0 series and Galaxy Ax1 series (Jan 2020).
With all the design improvements and upgrades on Samsung's previous phone models, Samsung put forward a series that would be more accessible at an affordable price point. The Galaxy Ax0 series included 18 models in all, ranging from the Galaxy A2 Core to the Galaxy A90.  Featuring some of Samsung's most popular models, these phones managed to retain elements of  higher-end devices like the beautiful, clear display and hi-res front-view cameras. Several other  features include a "waterdrop" notch display for more viewable screen real estate, higher battery capacity for longer usage and higher memory capacity for more storage.
February 2020: The Galaxy S20 debuts, and the Galaxy Z Flip takes foldables to a new level.
The S20 series included the Galaxy S20, Galaxy S20+ and Galaxy S20 Ultra models. Upgrades over previous models and improved specifications included a display with a 120 Hz refresh rate, an improved camera system supporting 8K video recording and a super-resolution zoom. 
The Galaxy Z Flip took the foldable phone even further. Unlike the Galaxy Z Fold, the Galaxy Z Flip folded horizontally and used a hybrid glass coating. Known as the "Infinity Flex Display," the revolutionary display featured Samsung Ultra-Thin Glass that could flex and fold as well as Dynamic AMOLED display technology. This Active Matrix Organic Light Emitting Diodes technology had  superior photo quality, reproduced intense colors and consumed less power than some earlier generation smartphones. The advanced HDR10+, Dynamic Tone Mapping and incredible color ratios provided an overall more dynamic visual experience.
September 2020: Galaxy Z Fold 2 emerges with a redesigned  hinge and screen.
Not to be outdone by the Galaxy Z Flip, the Galaxy Z Fold 2 boasted a new, revolutionary mobile experience with on-demand expansive viewing, seamless interactivity, and cinematic infinity displays. It is a cell phone when folded up and a tablet when folded out. The most noticeable upgrade, though, was on the outside: the closed-state display was  much  bigger than on the original Fold, increased to  6.2 inches diagonally. 
 The interior screen upgraded as well, equipped with Ultra Thin Glass (UTG) –  more durable than the original Fold, and was  preinstalled with a plastic screen protector over the UTG. Aside from improved durability, the Z Fold 2 replaced the large, notched camera display with a smaller single hole punch for the selfie camera. The hinge  was improved so it could support half the screen when sitting upright—perfect for watching video.
January 2021: The Samsung Galaxy S21 and the Galaxy Ax2 series.
The Samsung Galaxy S21 became available for preorder on January 14 2021, which was good news for anyone who was looking for a cutting-edge phone to start off the new year. The S21 series included the S21 5G, S21+ 5G and S21 Ultra 5G. These devices had  8k video recording, Space Zoom, Directors View, multi-lens camera systems and an all-day intelligent battery. Plus, the S21 Ultra could be paired with the S Pen for even more ways to edit and create.
August 2021:  Upping the durability with the Galaxy Z Fold 3 and Z Flip 3.
Samsung's third generation of folding phones were revealed in 2021 with the Galaxy Z Fold 3 and Galaxy Z Flip 3. Both phones were built with even more more durable materials for an overall sturdier feeling on the hardware, a redesigned hinge for stronger opening and closing and IPX8 water resistance, allowing for the devices to be submerged in water for a short time ( about 30 minutes or so), so no major need to worry when in the rain or near a pool.
February 2022: Galaxy S22 series changes ratios and upgrades charging and Galaxy Ax3 brings larger screens into the mix.
The Galaxy S22 series changed the aspect ratio once again to 19.5:9 for a slightly shorter display diagonal and thinner body for an improved screen-to-body ratio than their predecessors according to Phone Arena. This series also added glass backs which were sleeker and more durable than the plastic backs found on the S21 and S21+. The frames were also flattened for an easier grasp and upgrades were made to the charging speed and display brightness.
With nine models at launch, the Galaxy A3 was a more value-based series. It featured larger screens (on both LTE and 5G versions compared to the previous generation which was only reserved for 5G versions), various camera upgrades for higher quality images and the return of the peach device color (which had been absent in two previous generations).
August 2022: Galaxy Z Fold 4 and Z Flip 4 make meaningful upgrades.
Named two of the best foldables on the market at the time by developers.com, these two phones came packed with powerful upgrades. While the Galaxy Z Fold 4 started as a standard smartphone opening  into a miniature tablet, the Galaxy Z Flip 4 was a tiny pocketable device that turned into a standard-sized smartphone. Both used Gorilla Glass Victus along with an Aluminum Armor frame for increased durability against drops and dings. The internal folding display on both phones was also stronger, and they both had the same IPX8 rating to handle the water. 
Both foldables also used Qualcomm's Snapdragon 8 Plus Gen 1 chipset. Z Flip4 was foldable and compact while the Z Fold 4, more hefty, built for environments where a more durable phone is needed. 
As for their displays, the Z Flip 4 had a  tiny 1.9-inch panel on the outside, built for a more delicate user looking to downsize. The Z Fold 4, meanwhile, had a much bigger 6.2-inch 120Hz Dynamic screen for those interested in bigger and  bolder visuals. For the camera. the Galaxy Z Fold 4 had a triple camera setup, while the Galaxy Z Flip 4 was more minimal offering only two cameras on the back 
January 2023: Galaxy S23 and Galaxy Ax4 series
The Galaxy S23 series included three devices. These new high-end phones  featured an impressive 50MP high-resolution camera for some seriously share-worthy moments and Nightography, which allowed for brilliant shots no matter the lighting. Plus it had the fastest mobile processor available at the time, making it easy to switch between apps. 
The Ax4 Series, the newest in this value forward line, suggested that "more display means more room to play" with an expanded 6.5-inch display. The minimal and elegant polish of this phone featured an Ambient Edge design with alluring curved edge with a glossy back. The awesome 50MP Camera allowed you to snap memorable moments in clear detail  plus the Front Camera allowed selfie-takers to minimize the background.
July 2023: Samsung Galaxy Watch6 &  Watch6  Classic
The stylish Samsung Galaxy Watch6 Classic is packed with the latest innovation. It boasts the look of a traditional watch with a sleek silhouette, rotating bezel and Samsung's largest display yet.1 It also features a bigger screen with personalization options of swappable,2 one-click bands. It's also able to call, text, pay and check notifications anytime, anywhere.3 under Galaxy Connected Experience. And with wellness insights right on your wrist and Advanced Sleep Coaching,4 you have the power to keep doing what you love.
On the other wrist is the Samsung Galaxy Watch6. This smartwatch features many of the same qualities as the Watch6 classic while helping you unlock a healthier you. Samsung's largest display yet5 lets you stay in the know with simple navigation and an easy-to-read screen. You can keep your workouts smart with personalized heart rate zones.6 Plus, you can stay up with your fitness goals with every activity you do. Work out to your full potential with fitness tracking on Galaxy Watch6, which features performance insights on duration, distance, calories burned and more. Your Watch automatically recognizes some popular activities — from running to rowing to swimming—plus, it helps you manually track over 90 additional exercises.
The future of Galaxy devices.
For all the great devices already available on the Galaxy line, the future is even more exciting. If Samsung's recent track record is any indication, there are plenty of thrilling technological advancements waiting just around the corner. So be sure to check out all the great devices and accessories from Samsung at Verizon.
1. 47mm Galaxy Watch6 Classic model only.
2. Select interchangeable watch bands sold separately.
3. Compatibility for Galaxy wearable apps: Android 8.0 or later, 1.5GB of RAM.
4. Requires smartphone with Android 10.0 or later, 2GB or more RAM and Samsung Health app version 6.22 or later.
5. 44mm Galaxy Watch6 model only.
6. Available only for running workouts. Requires initial set up of 10 minutes of outside running with GPS on; smartphone with Android 10.0 or later, 2GB or more RAM and Samsung Health app version 6.22 or later.
You might also be interested in:
Related Pages
Verizon +play
Add, manage, and cancel all your subscriptions in one place. Plus get discounts.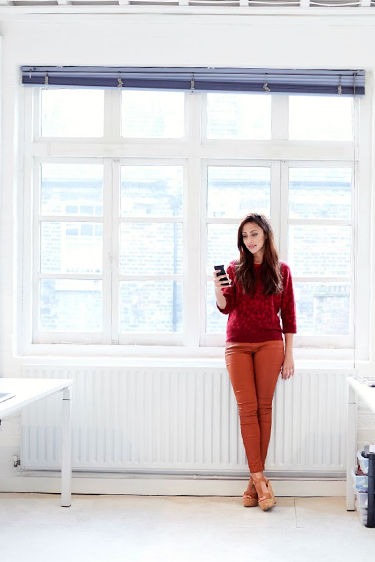 Verizon Deals
Check out the latest deals from Verizon on smartphones, accessories and more.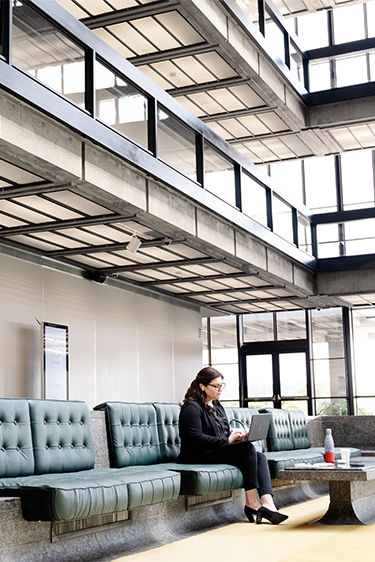 Customize your Verizon Unlimited Plan
Only pay for what you need. Check out our latest unlimited phone and data plans.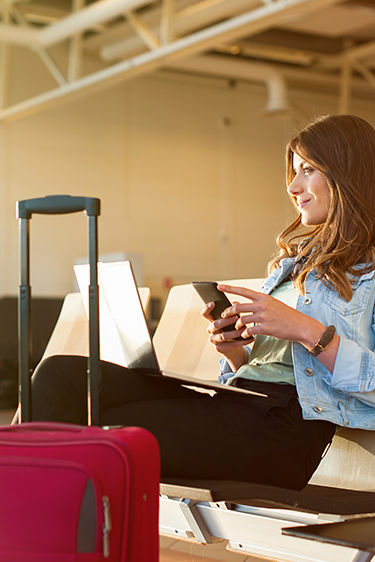 Reviewed by the Verizon Editorial Team. This content is provided for information purposes only. All information included herein is subject to change without notice. Verizon is not responsible for any direct or indirect damages, arising from or related to use or reliance of the above content.