A timeline: Notable milestones in the history of iPhone from Apple
In 2007 Apple debuted the iPhone and every year since they continue to wow with a new iteration that moves design and technology forward. Early game-changing features like Internet connectivity, text messaging and a built-in camera paved the way for the standard smartphone. Massive improvements in the quality of its display, battery power and sound have supported its inaugural claim to reinvent the phone altogether. Read more about the annual Apple iPhone release here. 
In 2020, with the introduction of the iPhone 12, iPhone 12 Pro, iPhone 12 Pro Max and the iPhone 12 mini,  Apple took everything you love about the iPhone to the extreme.
In 2021, Apple unveiled the iPhone 13, iPhone 13 Pro, iPhone 13 Pro Max, and iPhone 13 mini, which gave users their best iPhone experience yet…until 2022 when they revealed iPhone 14, iPhone 14 Pro, iPhone 14 Pro Max and iPhone 14 Plus. 
In 2023, Apple introduced the iPhone 15, iPhone 15 Plus, iPhone 15 Pro, and the iPhone 15 Pro Max. This lineup has many new improvements such as Dynamic Island, USB-C, and a brand new action button to name a few. The iPhone has come a very long way over the past 16 years from the first iPhone that was released in 2007. 
Here's a look back at some of the key developments from Apple throughout the history of the iPhone.
June 2007: The first generation iPhone hits the U.S. market.
Announced in January 2007, the original iPhone was introduced by Steve Jobs as a combination of the iPod, a revolutionary mobile phone and a breakthrough Internet communicator. It featured a 3.5" screen, a multi-touch touchscreen display, microphone, headset controls and specs that the modern smartphone user takes for granted today.
At the time, the Wall Street Journal touted the phone as "on balance, a beautiful and breakthrough handheld computer." Time took it a step further, hailing the original iPhone as the Invention of the Year.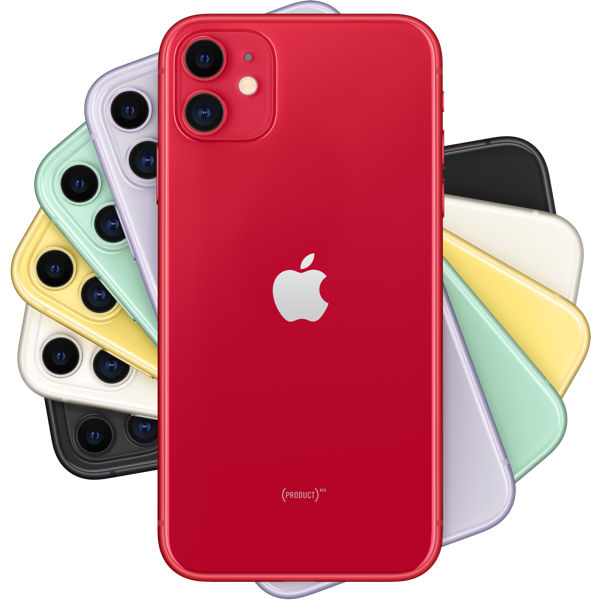 July 2008: "The first phone to beat the iPhone."
A year after the original iPhone debuted, its successor hit the market in the form of the iPhone 3G. The second generation device included several new hardware features like 3G data and GPS, but perhaps most notably, introduced the world to the App Store. Apple's supply stage allows users to browse and download third-party applications, which as of early 2018 has housed more than 2 million apps.
The WSJ noted that the iPhone 3G addressed the two main drawbacks of the original: cost and inability to access the fastest cellular-phone networks. The publication claimed that "the iPhone has a chance to become a true computing platform with wide versatility."
June 2010: "This changes everything. Again."
The first iPhone available on Verizon's wireless network introduced many transcendent features to the public, all packed into what would be unveiled as iPhone 4. Those included a high-resolution Retina Display, Apple's first front-facing camera, multi-tasking functionality and FaceTime.
Engadget summed up iPhone 4 as the best smartphone on the market, adding that "when it comes to the total package -- fit and finish in both software and hardware, performance, app selection, and all of the little details that make a device like this what it is -- we think it's the cream of the current crop."
iPhone 4 would go on to have the longest lifespan of any iPhone ever and introduced a white model less than a year after its original release.
October 2011: Saying hello to Siri and goodbye to Steve Jobs.
Apple's co-founder passed away the day after the announcement of iPhone 4s, though he did oversee the development of iPhone 5, which would eventually hit stores in September 2012. The "s" stood for Siri, an intelligent personal assistant exclusive at the time to the 4s.
In addition to Siri, the best-selling iPhone ever produced gave users iOS 5, an operating system that introduced iMessage, iCloud and Notification Center among other notable features. iPhone 4s also sported Apple's first 8-megapixel camera with 1080p video recording.
The Verge called the 4s "a gorgeous device with impressive specs," touted Siri as "one of the most novel applications Apple has ever produced" and proclaimed that "if this were a car, it would be a Mercedes."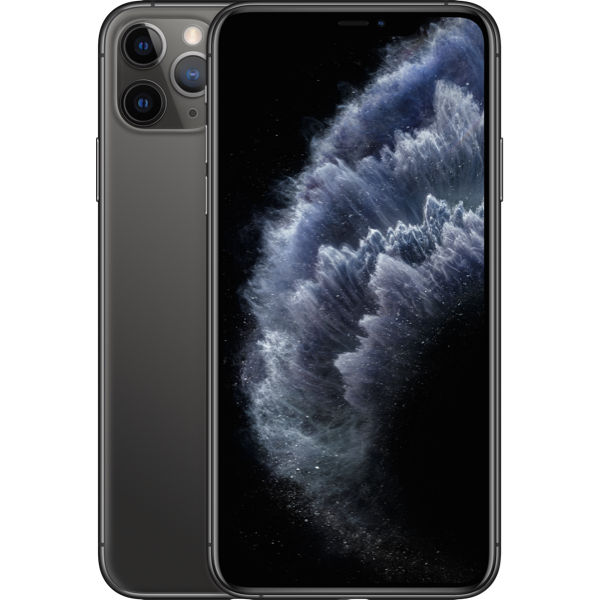 September 2014: Plus-size models introduced.
iPhone 5 was the first Apple phone to launch in September, a trend that would continue through today. But 2 years after the iPhone 5 was released, Apple unveiled 2 additional models to the series. The iPhone 6 Plus joined the iPhone 6 in a simultaneous release in 2014, marketed as "bigger than bigger" and "the two and only."
The iPhone 6 Plus set the tone for display size as subsequent iPhone 7 Plus and iPhone 8 Plus models also sport a 5.5" screen, while the traditional iPhone 6, iPhone 7 and iPhone 8 versions have all been 4.7".
Aside from larger displays, iPhone 6 and iPhone 6 Plus boasted faster processors, upgraded cameras and improved LTE and Wi-Fi connectivity. The iPhone 7 and iPhone 7 Plus introduced new color options and water and dust resistance and removed the 3.5mm headphone jack.
September 2017: "Say hello to the future."
The first-ever Apple event at the Steve Jobs Theater in Cupertino, California introduced the world to 4K Apple TV, Apple Watch Series 3, iPhone 8, iPhone 8 Plus and iPhone X. A historic event, headlined by iPhone X (released in November) to commemorate the release of the very first iPhone a decade earlier.
iPhone X became the first Apple phone to usher in OLED screen technology, wireless charging and an edge-to-edge screen display. The home button was removed and now Face ID allows users to unlock their phone with a look and Animojis mimicked their movements.
Portrait Mode, Portrait Lighting, digital image stabilization, TrueDepth and optical image stabilization all contributed to Consumer Reports praising iPhone X's camera as the highest-rated smartphone camera ever.
September 2018: "Welcome to the big screens."
Apple built off the previous years' iPhone X, spawning three new creations: iPhone XS, iPhone XS Max and iPhone XR. iPhone XS and iPhone XS Max deliver super retina in two sizes, including the largest display ever on an iPhone, faster Face ID, a smarter and more powerful chip and a breakthrough dual-camera system. As an alternative, iPhone XR is engineered with an all-new Liquid Retina display, allowing you to see true-to-life color from one edge of your screen to the other on the largest LCD ever for an iPhone.
From FaceTime to Face ID, iPhone has left a permanent mark on how we experience smartphone technology. And these innovations and success have spawned the popular iPhone SE and C series'.
October 2020: "Hello 5G."
The launch of the iPhone 12 and iPhone Pro Max includes some new colors and 4 phones all with 5G support. The new series features Ceramic Shield, which has 4 times better drop performance as well as an A14 Bionic chip, 16-core Neural Engine and is super efficient for great battery life. 5G offers superfast speeds and super low latency so you can get faster downloads, better-quality video streaming, more responsive gaming and real-time interactivity.
All-new to iPhone 12 is an Ultra-Wide camera that now captures Night mode images and a Wide camera that now captures 27% more light.
But for all the great phones currently available from Apple, the future is even more exciting. If their track record is any indication, there are plenty of thrilling technological advancements waiting just around the corner. So be sure to check out all the great devices and accessories from Apple at Verizon, your destination for the hottest new phones, all on the nation's most reliable 4G  and 5G network.
September, 2021: Welcome, iPhone 13 and Friends
The iPhone 13 and iPhone 13 Pro hit the market in September 2021, and featured the addition of iPhone's most advanced dual-camera system ever. Paired with durable design, an A15 bionic chip, and a big leap in battery life, iPhone 13, iPhone 13 Pro, iPhone 13 Pro Max and iPhone 13 mini are full of impressive features making them the greatest iPhone models yet. 
September 2022: iPhone 14 series
The iPhone 14's and iPhone 14 Pro's were announced in September 2022, and featured many new improvements. The all new iPhone 14 Plus was a brand new type of iPhone for those who wanted a bigger screen. The Pro models featured a new 48 megapixel camera and the brand new Dynamic Island that brought even more functionality to the front camera area of the screen and new deep purple colorway.
Apple also introduced other features across the lineup such as crash detection mode, emergency SOS, a camera stabilizing action mode, and for the first time Apple Fitness+ was made available to all iPhone users. 
September 2023: iPhone 15
In September 2023, the iPhone 15 was launched and brought the Dynamic Island across its lineup. Apple also added an action button to the phones and replaced the lightning port with a much more universal USB-C port. 
Not sure which iPhone model to choose from? Compare iPhone models here, and pair them with Verizon– the network America relies on. 
You might also be interested in:
Related Pages
Verizon +play
Add, manage, and cancel all your subscriptions in one place. Plus get discounts.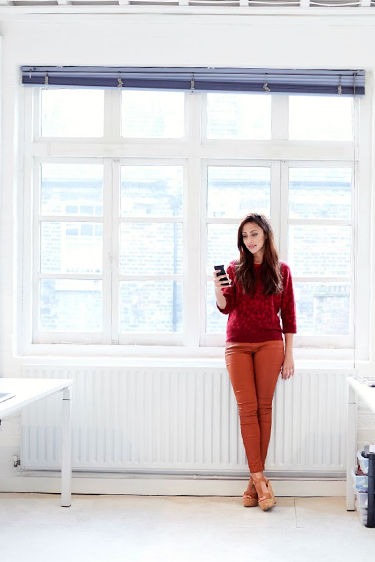 Verizon Deals
Check out the latest deals from Verizon on smartphones, accessories and more.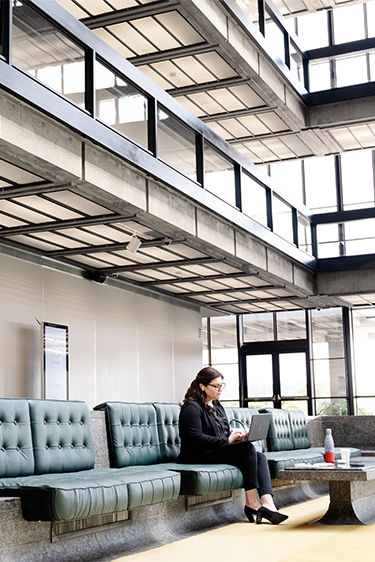 Customize your Verizon Unlimited Plan
Only pay for what you need. Check out our latest unlimited phone and data plans.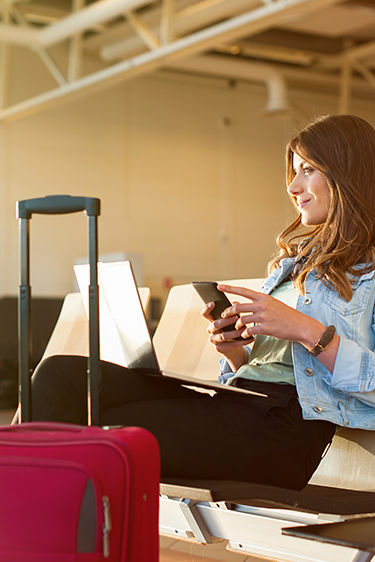 Reviewed by the Verizon Editorial Team. This content is provided for information purposes only. All information included herein is subject to change without notice. Verizon is not responsible for any direct or indirect damages, arising from or related to use or reliance of the above content.