How to shoot a music video with iPhone 13 Pro
Whether you're a musician, TikToker, a YouTuber, or any other kind of visual content creator, the kind of camera you use to record your videos matters. These days, smartphone cameras are more advanced than ever before, and some, like the camera system on iPhone 13 Pro and iPhone 13 Pro Max, can even record video in 4K HDR. If you want to shoot high-quality videos with your smartphone, here's what you should consider.
Step 1: Use an iPhone camera that offers 4K HDR.
If you're looking to create professional-looking music videos with your smartphone camera, you should consider a few things. For one, you should consider what quality of video your phone camera is capable of capturing. Ideally, you'd want to shoot in 4K HDR, which is a high-standard in quality video recording. iPhone 13 Pro, for example, has the ability to shoot in 4K resolution with ProRes recording.
You should also consider lens types, and frames per second, or "fps". Typically, a frame-rate of over 30fps is good for capturing high-quality video in 1080p definition or higher, and lens types such as a wide-lens or Telephoto lens tend to have more precise aperture to capture more crisp detail while filming. A higher frame-rate means your camera can capture more frames in a single second, meaning the camera is able to capture moving subjects in a more fluid way. For example, older cameras (think way back in the 1920s, or the "Silver Screen" days) had lower frame rate, which led to the film looking more stop-motion or less fluid in style. Most modern smartphone cameras are high megapixel and are capable of capturing high-quality video even in low-light situations. iPhone 13 Pro can shoot 4K at a rate of 30fps, which allows for high-quality, fluid recorded images to be captured. And, iPhone 13 Pro and iPhone 13 Pro Max give users the option to shoot in "Cinematic Mode", which ensures the subject of your video remains the focus in the frame, even in motion.
Shop new smartphones with a range of high-definition camera options here.
Step 2: Take advantage of phone stands for video recording

If you're looking for a phone stand to hold your phone steady and offer high-quality lighting while you record your music video content, you can shop phone stands like the LuMee Studio 10-inch Kit/Ring Light or the Dixie and Charlie Ring Lights here. These phone stands light up and allow you to capture video with great lighting, and a phone held steady in place while you dance, chat, or present in front of the camera.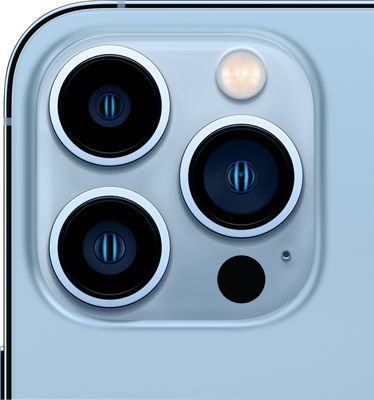 Step 3: Edit your videos on your iPhone.
If you decide to film your latest and greatest video on the iPhone 13 Pro, like we mentioned above, you may be wondering how to edit these videos after they're filmed. In the Photos app on iPhone, you can select videos you've recorded and make edits such as trimming video length, slowing the video down (if you've shot in Slo-mo mode), and more. Editing videos that were originally shot in Cinematic Mode also gives you the option to edit the point of focus in the video, ensuring your subject stays the center of attention throughout.
Step 4: Add music to your video on iPhone.
Want to add music to your video on iPhone? With iMovie, Apple's video editing app, you can add soundtracks or theme music, meaning you can choose from iMovie's library of music that fits the length and theme of your video. Additionally, you can add music from your Music app while editing your video in iMovie, but note that some music from Apple Music is copyrighted and may not be licensed for use in videos you plan to upload to YouTube or other video content sharing sites. 
How to make YouTube videos on a phone.
Recording high-quality video is the first step in making a YouTube video on your phone, but from there you can take some additional steps to ensure your content is optimized for YouTube and other video content apps. For starters, it's important to shoot in the horizontal style for YouTube, as YouTube videos have horizontal frame width. However, if you're shooting content for TikTok or other vertical-frame style video apps (including Snapchat and Instagram Reels), then shooting vertically is optimal. 
When creating YouTube videos, you may also be interested in learning about your phone's native video editing capabilities, as you may want to segment clips or edit them before uploading to YouTube. 
How to make professional videos with your iPhone.
If you're looking to create professional-looking videos with your smartphone, it's best to start with a smartphone that has a range of lens widths, good frame-rate, and high-quality recording capability, like iPhone 13 Pro or iPhone 13 Pro Max. Shop new smartphones today at Verizon.
This content is provided for information purposes only. All information included herein is subject to change without notice. Verizon is not responsible for any direct or indirect damages, arising from or related to use or reliance of the above content.