How to Send a Fax from Your Phone
No fax machine? No problem. Your multi-tool of a smartphone can replace that device, too, and allow you to send faxes from your phone. 
Your smartphone is one of the best tools you could have for working on the road. It's a mobile office—scanner and fax machine included. On those rare occasions when sending a document via email or text message won't suffice, you could use your camera phone to photograph a document and use a mobile fax app to send it to a fax machine. Here are some helpful mobile fax apps:
Files Anywhere aims to live up to its name by allowing users to store, share, sync and fax documents from anywhere. Like other cloud storage services such as Evernote and Dropbox, this app lets you store your files and access them from web-enabled devices. Bonus: You can send and receive faxes from your smartphone.
The app is easy to use. You can fax different types of files, such as PDF files, Excel spreadsheets, photos and more, to toll-free domestic and international fax numbers. Simply find a file on your phone, upload it to Files Anywhere and choose to fax it from the remote files. Just like sending a document on a real fax machine, you fill out the recipient's information, the sender's contact information, type a number and press Fax. Files Anywhere even sends a traditional cover sheet. If you choose, you can receive confirmation of the successful fax via email.
The number of faxes you can send varies depending on the plan you choose, which start as low as $4.99 monthly for unlimited faxing and 20 GB worth of cloud storage. You can start with the trial personal plan, which gives a single user 1 GB of storage and 10 free outbound faxes.
This app lets you "scan," sync, edit and share documents—receipts, contracts, invoices, whiteboard discussions—across all mobile devices. CamScanner uses smart cropping and auto-enhancing to improve the image quality.
(If you still like the quality you get from a physical scanner, then try the ION® Air Copy Wireless Scanner. This portable, high-resolution scanner gives you the freedom to scan business cards, photos or other documents directly to your device in seconds. Get a real-time preview of the scan on the accompanying Air Copy app. Save those images and use CamScanner to send faxes from your phone.)
With CamScanner, you can access documents from the web, add tags and notes to them and even add a customized watermark. Once you're done editing a document, you tap Fax in the Actions menu. Then type in the destination country and fax number.
The basic version of CamScanner comes with 200 MB of storage. You must buy credits to fax documents. To get more cloud space and other features, upgrade to the premium version for $4.99 per month or $49.99 per year.
The Breezy mobile printing and fax app lets users print and fax documents to any public printer in the Breezy Partner Network. To fax a document from the app, you simply open a document and select the Share menu. Then select Breezy from the list. You can preview the document or just tap Send As Fax. Enter the fax number and choose whether to include a cover sheet. Easy, breezy.
You must purchase Breezy credits to send documents via fax. Packages range from $1.99 for 10 fax pages to $19.99 for 100 fax pages.
These mobile fax solutions are great for small-business owners and freelancers. With these tools, anyone can send faxes from a mobile device while on the go.
Related Pages
Verizon +play
Add, manage, and cancel all your subscriptions in one place. Plus get discounts.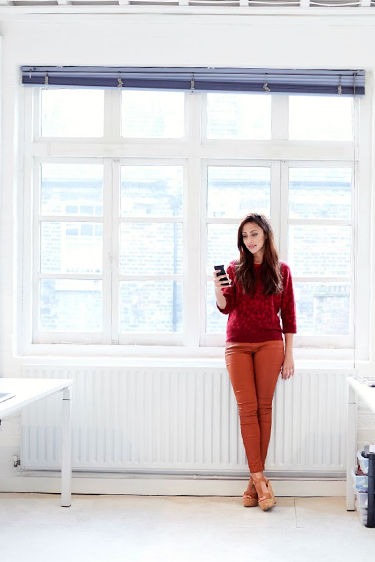 Verizon Deals
Check out the latest deals from Verizon on smartphones, accessories and more.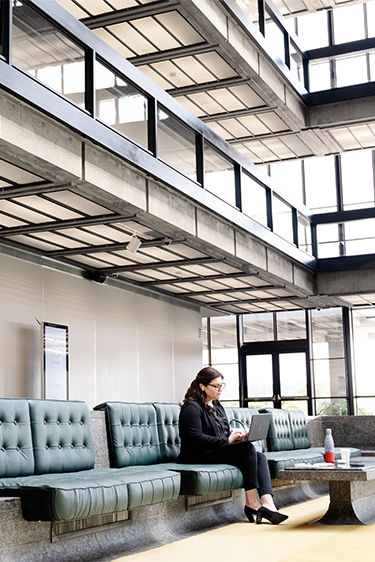 Customize your Verizon Unlimited Plan
Only pay for what you need. Check out our latest unlimited phone and data plans.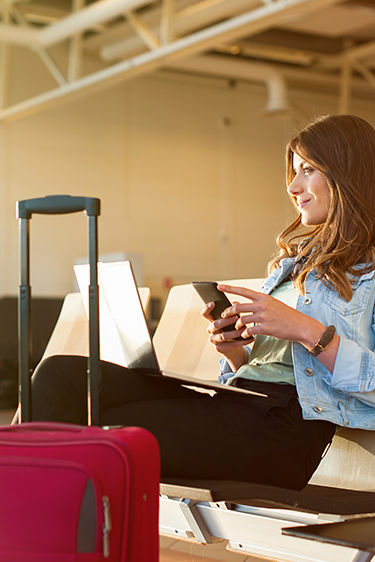 Reviewed by the Verizon Editorial Team. This content is provided for information purposes only. All information included herein is subject to change without notice. Verizon is not responsible for any direct or indirect damages, arising from or related to use or reliance of the above content.