10 work from home essentials for your home office
As far back as 2018, it was found that 70% of people already worked remotely at least once a week. Since then, ever-increasing technological capabilities and events like the COVID-19 pandemic have only served to further this work-from-home (WFH) trend. 
With millions of workers laboring from the homefront, it's important that each employee takes the time to invest in their work-from-home setup. Equipping yourself with the proper environment, tools, and comfort can help you maintain high levels of efficiency and productivity without the need to ever step foot in an office space.
Here are 10 of the most essential items that you're going to want to consider as you set up your home office.
1. Office space.
The first thing to consider is your space itself. Having a designated office space enables you to keep all of your equipment in a single, organized location.
It's also a key aspect of maintaining a positive work-life balance on the home front. If you work from bed it can make it difficult to sleep when nighttime rolls around. If you work in a recreational area like on the living room couch, it can be challenging to unplug from work in the same spot at the end of the day. 
Having a dedicated space for your home office allows you to separate work and pleasure even when they both take place under the same roof.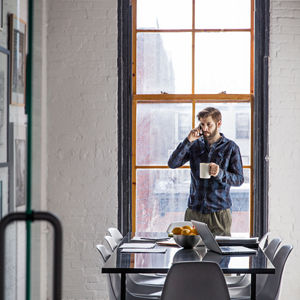 2. A computer.
Remote work is obviously dependent on your hardware. 
On the one hand, a desktop computer is beneficial in that it can plug directly into your modem to achieve faster upload and download speeds, utilizes large monitors, and boasts a blisteringly fast overall performance in comparison to laptops. Desktops are, in a word, reliable. However, they also are very difficult to move around.
On the other hand, laptops, while less reliable and typically dependent on a wireless internet connection, provide nearly unlimited mobility. They can be used in your home office, work office, or even a coffee shop.
Typically you have to choose between a relatively stationary desktop computer and a laptop, although having access to both is an ideal scenario.
3. Reliable internet connection.
In the increasingly cloud-based business world, a lack of an internet connection can be fatal to a WFH scenario. 
It doesn't matter if you're directly plugged into a trusty router in your home office or tapping into a Wi-Fi connection from the other room; setting up a reliable internet connection is an essential first step to a productive home office.
4. A wireless hotspot.
You may be able to depend on a stable Ethernet connection via your desktop computer. However, as soon as you wander into another room or out to the coffee shop down the road, you may find that you've lost your connection. Even if you find a public Wi-Fi signal, they are often weak and can expose your computer to hackers. 
Instead of running that risk, it's wise to equip yourself with a wireless hotspot that you can utilize no matter where you are. Some hotspots provide 4G service by simply plugging them into your laptop, and there are even 5G hotspots available like the Verizon 5G MiFi M1000 that deliver incredible internet connections no matter where your work might take you.1
5. A mobile phone.
If there's one device that could be more important than your computer, it's your mobile phone. A good smartphone is the swiss army knife of the home office set up. You can use it to:
- Take phone calls.
- Attend video chat conferences and meetings.
- Access numerous communication and business apps.
- Set up a Wi-Fi hotspot.
- Even run a blog entirely from your mobile device.
Whatever your particular needs may be, having a quality phone on hand is another critical piece to a lean, mean home office.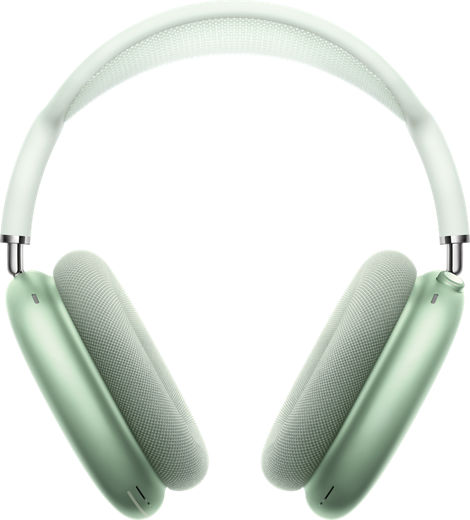 6. A desk & chair.
Hardware is the bread and butter of your home setup. You use it to stay connected, collaborate, and generally do your work. Nevertheless, there are several other easy-to-overlook aspects of a good WFH setup that shouldn't be ignored. Case in point: your desk and chair. 
It's tempting to just pull a wooden chair up to a kitchen table or nab a stool and set up a folding table in a closet-of-an-office. However, it won't take much time before you truly regret the choice. 
Instead, invest some time and resources into getting a quality desk and chair. A chair with good ergonomics, in particular, can help you maintain good posture and can save you from a world of chronic back pain. A good desk that accommodates your equipment and is the right height can also help you stay organized and focused. 
7. Adequate lighting.
Lighting can have a profound effect on your mood and, by extension, your productivity. 
For instance, average daylight is ideal for typical meeting rooms and cold, overcast daylight is good for brainstorming sessions. When it comes to working from home, though, warm, intimate light in adequate quantities is typically the best option. 
You can incorporate warm light into your office by setting up additional lamps and possibly even including a candle for ambiance. Just remember to avoid putting the light (including any windows) behind your monitor or desk space, as it can aggravate your eyes over time.
8. A headset.
A good headset is essential for WFH activity, especially if you have a lot of meetings throughout your typical workday. 
Even if you don't, having a headset like the Apple AirPods or Samsung Galaxy Buds can make a world of a difference. A dependable headset that produces a clean sound and possesses a quality microphone can do wonders in helping you give off a professional vibe as you connect with others over the phone or video chat.
9. A surge protector.
It may sound like one of the more trivial items on this list, but having a good surge protector is actually very important. 
As has been made abundantly clear by now, the modern home office revolves heavily around technology, all of which is powered by electronics. While some of these may already be equipped to withstand surges, you don't want an unforeseen bump in electricity to fry one of your essential work-from-home items without warning.
10. A signal booster.
Finally, if you use your phone heavily throughout the workday, especially to make calls, it's important that you have a powerful signal. Dropping calls can come across as terribly unprofessional. No matter how iconic it may sound, you don't actually want to be the person saying, "can you hear me now?" 
Whether you make dozens of calls a day or you simply live in a rural area with poor cell service, you may want to pick up a signal booster to keep that signal strong all day long.
1. 5G Ultra Wideband available only in parts of select cities. 5G Nationwide available in 1,800+ cities.
You might also be interested in:
Related Pages
Check Availability
Put in your zip code and see what internet options are available in your area.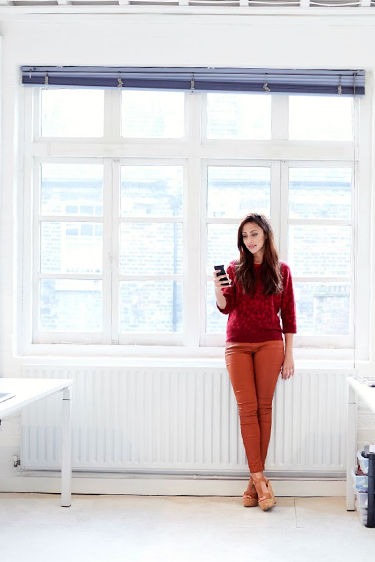 Free Home Internet
See if you qualify for the ACP and have free home internet in your area.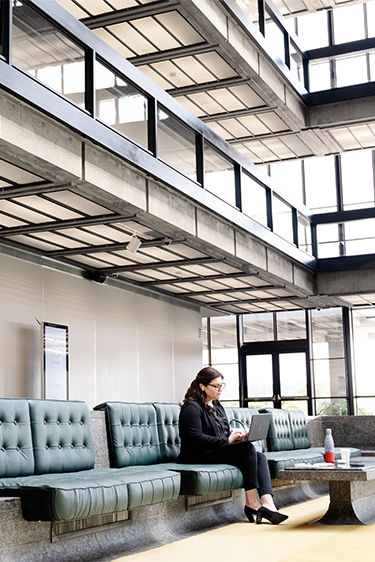 Check Your Speed
Check your internet speed to see how fast your connection really is.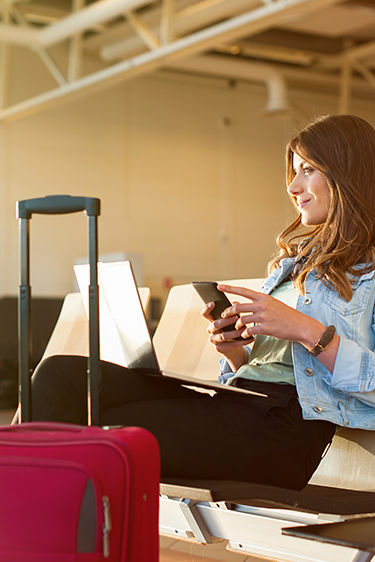 Reviewed by the Verizon Editorial Team. This content is provided for information purposes only. All information included herein is subject to change without notice. Verizon is not responsible for any direct or indirect damages, arising from or related to use or reliance of the above content.