New 2021 Samsung Galaxy S21 details and announcement dates
Samsung's Galaxy S21 smartphones are available for preorder. Get your hands on one with Verizon.
Visit the following pages to learn more:
- Samsung Galaxy S21 5G UW Preorder
- Samsung Galaxy S21 Ultra 5G UW Preorder
- Samsung Galaxy S21+ 5G  UW Preorder
Your Galaxy is about to get even bigger and better. With each new generation of Samsung Galaxy smartphone comes groundbreaking features and improvements. Some of Samsung's most recent innovations have included:
- 5G Ultra Wideband speeds1
- 8K video recording
- Multi-lens camera system
- All day intelligent battery
- Seamless metal camera, modern matte finishes and ultra-tough glass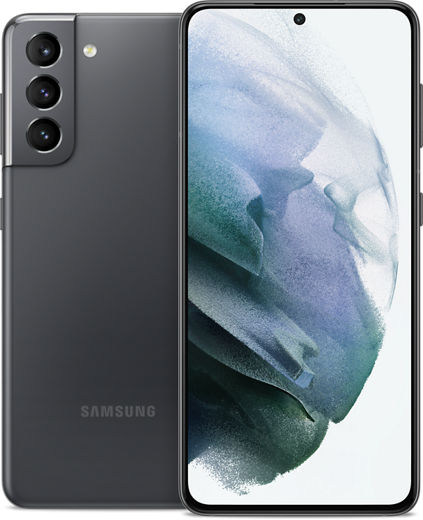 The Samsung Galaxy line is well-known for its innovation and next-generation technology, and there's no reason to think this year will be any different. We know there are a lot of questions about these new devices like: 
- What is the S21 series release date?
- What are the S21's display dimensions?
- What colors are available?
- Will there be cases, screen protectors and other Samsung Galaxy accessories available?
- Are special deals available?
- Do any of the phones come with a stylus?
- Will the devices be compatible with Fast Charging or wireless charging?
- How much will the S21 devices cost?
You can find the answers to all those pressing questions as well as the device specs, features, price and more on the individual device pages for the Samsung Galaxy S21 5G, S21+ 5G and S21 Ultra 5G for answers, plus information on specs, deals and more.
What makes the Galaxy S21 standout?
The Samsung Galaxy S21 series has all the features you've come to love and rely on, as well as some new add-ons that you'll quickly cherish.
All 3 devices have a multi-camera system so you can capture and share all your important moments. Space Zoom and Zoom lock make it possible to magnify the details of an object or capture long-distance subjects, all while keeping your subject in clear focus.
The all-day intelligent battery lets you use your phone without worrying about battery power. The smart battery powers up to more than 50 percent charge in just 30 minutes and adapts to your usage habits, so you get more out of each change.2
And an all new design includes a seamless metal camera plus modern matte finishes with ultra-tough glass. Choose from a variety of colors to keep up with your unique style. 
Mark your calendar, the Samsung Galaxy S21 series is almost here.
If you're looking to be the first person on your block with the new Samsung Galaxy S21 phone, then be sure to visit Verizon.com on Thursday, January 14th, to preorder your device. We'll be sure to keep you updated with all the information, including questions, comparisons and limited-time offers. 
Check out other Samsung devices, tablets and accessories here.
1. 5G Ultra Wideband available only in parts of select cities. 5G Nationwide available in 2700+ cities.
2. Superfast (25 W) charger sold separately. Use only Samsung-approved chargers and cables; do not use any worn or damaged chargers or cables; incompatible charger or cable can cause serious injuries or damage to your device.
This content is provided for information purposes only. All information included herein is subject to change without notice. Verizon is not responsible for any direct or indirect damages, arising from or related to use or reliance of the above content.