Ringtones: how to get and use them
Ringtones are a fun way to customize your phone and show off your style while getting notified of incoming calls.
Whether it's a favorite song, a famous movie quote or a sound effect from a childhood video game, you can probably use it as a ringtone. People often use custom ringtones instead of the presets that come with their phones. And there's a ton of ringtones out there and nearly as many ways to find them. If you are looking for ringtones for Android phones or Apple devices, below are some tips on how to get your own.
Slacker Radio.
Android™ users can easily make a favorite song their ringtone or ringback tone for incoming callers with the Slacker Radio app. You can change it up whenever you want, as often as you want.
To get the ringtones and ringbacks, sign in to your Verizon account from your device, and add the Tones feature to your account for an additional $2 a month. Open the Slacker Radio app on your smartphone, and boom—you've got access to some rocking ringtones.
Verizon ringtones.
One of the easiest ways to get ringtones on an Android phone is to download the Verizon Tones app from the Google Play™ store. From the app, you can purchase and download from a broad selection of great ringtones. You'll also be able to set specific ringtones for certain contacts and set up a ringback tone that plays for people who call your phone.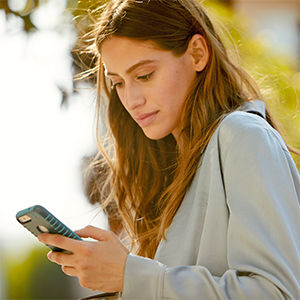 Customized ringtones for Android and iPhone.
There are also apps to create ringtones from audio files you already own. Ringtone Maker is a great choice for Android devices. If you're looking to make ringtones for iPhone,  check out Ringtone Designer! With most of these ringtone maker apps, you can create ringtones as well as alarm and notification sounds.
Zedge ringtones and more.
Websites like Zedge and ToneTweet give you access to free ringtones for download. For some, you'll need to download the tone to your computer and then connect your device for transfer. Others let you enter your cellular number to get a direct download link right on your smartphone. Zedge also offers its service via an app, so you can find ringtones right from your smartphone. 
Mobile9 is a site that provides ringtones as well as themes, apps, stickers and wallpapers for iPhone and Android devices. And, you'll only get results that will work with your specific smartphone, making your search even easier.
Audiko is another popular website that allows you to download ringtones for iPhones. It also lets you create your own ringtones by uploading your favorite songs. Audiko is known for having a huge database of free ringtones for iPhone devices. Ringtones are divided into 5 categories, including favorite ringtones, SMS ringtones, United States top artists, featured artists and popular genres.
Use an MP3 converter.
Another method for finding ringtones is to use a website that will convert your chosen sound into an MP3. Online-convert.com lets you enter links to the audio you want to use or upload files from your computer for conversion. Then, the MP3 can be used as a ringtone.
Personalize your phone.
Personalizing your ringtone is simpler than you think. Many sites and apps offer customizable ringtones for Android and iPhone. You can download ringtones based on your favorite music, set up a few different ringtones for each person in your friend group and even find free ringtones with a little research. The apps above make it easy to add a bit of flair and personality to your phone.
Related Pages
Verizon Plans
Learn more about Verizon Unlimited plans, and find one that fits your family.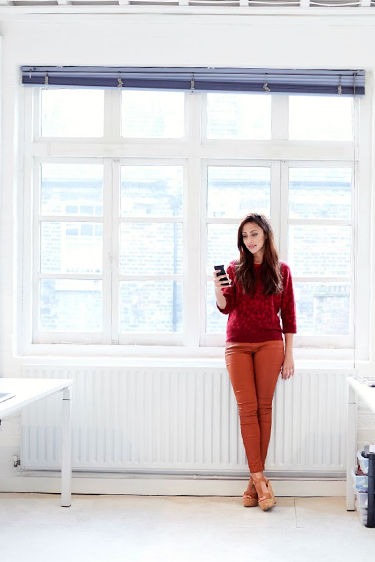 Verizon Deals
Check out the latest deals from Verizon on smartphones, accessories and more.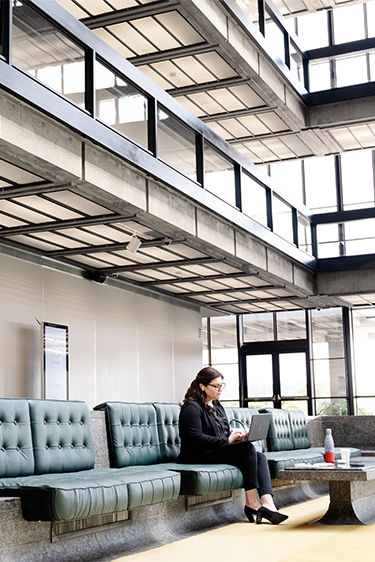 Mix and Match Verizon's New Unlimited Plans
Choose from our 5G unlimited plans - all on the same easy-to-manage account.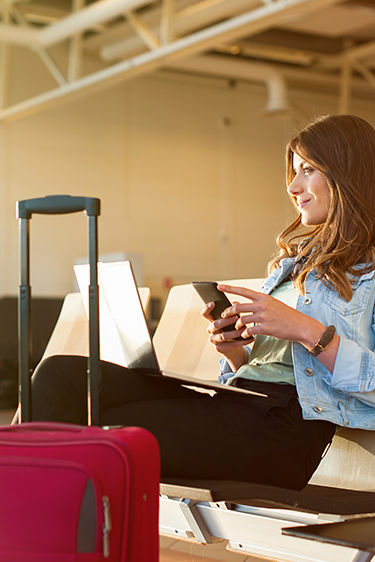 This content is provided for information purposes only. All information included herein is subject to change without notice. Verizon is not responsible for any direct or indirect damages, arising from or related to use or reliance of the above content.