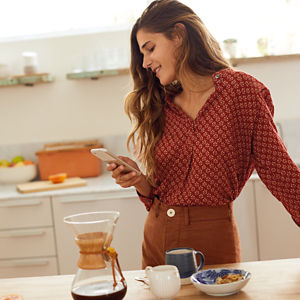 GSM and CDMA standards apply to 2G and 3G connectivity. Carriers all began switching to LTE in 2010, and LTE does support simultaneous voice and data use. Moreover, because LTE is a global standard for 4G networks, Verizon and all other carriers have made the switch, regardless of whether their 2G and 3G connectivity was supported by GSM or CDMA networks. 
The distinction is becoming less important and will be entirely irrelevant sooner rather than later (more on that below). At the moment, however, 2G and 3G networks continue to serve as a backup for areas where 4G LTE coverage is weak. And, until recently, many phones used LTE for data only and relied on GSM or CDMA for voice and texts. 
For day-to-day use, the distinction between GSM and CDMA is not likely to be a big issue. Today's CDMA phones work on GSM networks, which is why you're able to use your Verizon phone when traveling to places that rely on GSM, such as Europe and Asia. 
The future of CDMA vs. GSM.
As carriers build out 5G networks, they're decommissioning their 2G and 3G infrastructure. Different carriers have different timelines for this, but Verizon is taking concrete steps to begin transitioning CDMA devices off of the network at the end of 2019 — eventually moving all devices to the HD Voice LTE network. 
This has implications for people with older phones who want to switch carriers. Starting on December 31, 2019, customers will no longer be able to move a 3G/4G non-HD Voice CDMA device from one account to another. They will also no longer be able to provide such a device to activate on an existing line or swap one such device for another. However, customers with these devices will still be able to suspend and resume service, change their phone number, upgrade to compatible 4G or 5G devices and activate new lines for 4G or 5G devices. 
On December 31, 2020, Verizon will begin moving all devices to the HD Voice LTE network. While the CDMA network will remain available as-is until that date, any service requests related to CDMA devices may receive limited support after the end of 2019. Customers are encouraged to upgrade to newer technology. 
Both CDMA and GSM networks have provided millions of callers with crucial connectivity over a number of years. Watch for these technologies to be gradually phased out and for connectivity to improve.