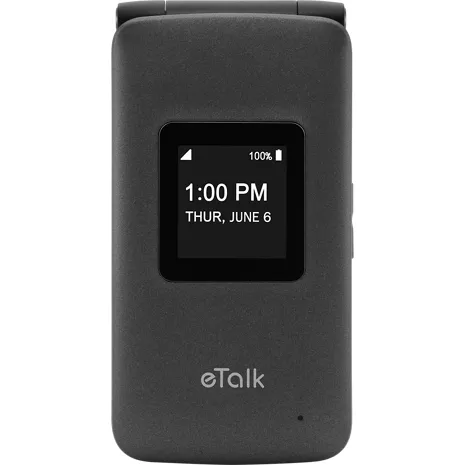 Efficiency meets elegance with the eTalk flip phone. Get the essentials you need on a sleek device that features a bright, easy-to-read 2.8-inch internal and 1.44-inch external display. The eTalk offers high-resolution sound, a long-lasting battery and up to 32 GB in expandable memory. Unleash its full potential with Verizon, America's most awarded network.
Reviews
9% of reviewers recommend this product.
Worst Phone I've Ever owned sssss
Horrible in every way. I believe this phone was intentionally selected by verizon to be as incomplete, dysfunctional and infuriating as possible to steer people towards higher cost phones and plans.