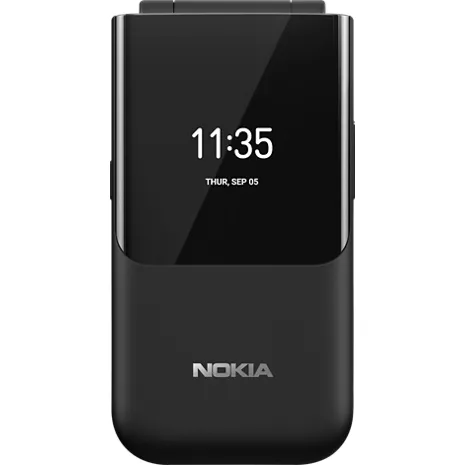 Meet the Nokia 2720 V Flip, the classic flip phone, only smarter. With Google Assistant and the ability to download your favorite apps, this easy-to-use phone is full of features that offer added peace of mind. A keypad with large buttons, interior and exterior displays, an emergency contact button and more make this a simple, reliable companion. Stay connected with loved ones with lightning-fast 4G LTE and Wi-Fi, and never worry about battery with up to 26 days of standby time.1 All the essentials and a few extras you're going to love. Do more with the Nokia 2720 V Flip and Verizon, the network more people rely on.
Reviews
16% of reviewers recommend this product.
Garbage. Avoid. sssss
I was hoping my daughter would have a better experience than most of the reviewers here, but nope - it was a glitchy mess right from the beginning, and after only 5 months of light use, this phone stopped powering up. Battery tests fine, it's just a brick. At least she's happy to finally be rid of it. Avoid.
1. Based on average battery life under typical usage conditions. Average expected performance based on typical use. Actual battery life depends on factors such as network, features selected, frequency of calls, and voice data, and other application usage patterns. Results may vary.