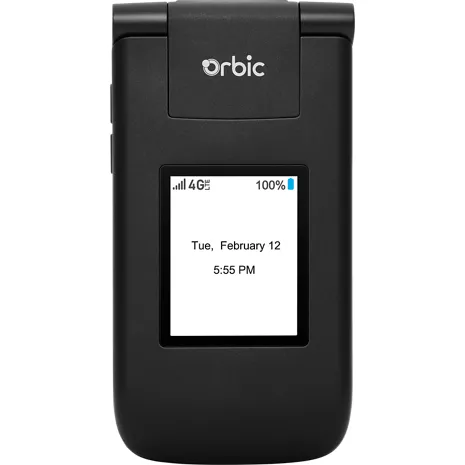 Introducing the Orbic Journey L (Voice and Text Only), the perfect voice and text only basic phone to stay reliably connected without the distraction of emails, social media and unwanted notifications. With 2 large screens and well-spaced keys, it's easy to make and receive calls or send a quick text message. The long-lasting 1400 mAh battery will keep your Journey L (Voice and Text Only) powered up throughout the day without worry. And with Journey L's noise reduction technology you can enjoy clearer calls without background noise. This phone includes all the basic features needed to stay in touch to call and text, without data capabilities to suit the users that don't use email or social media. Stay connected with the Orbic Journey L (Voice and Text Only) and Verizon, the nation's most awarded network.
Reviews
4% of reviewers recommend this product.
worst flip phone overall sssss
never orbic . 1 month ago
Hard for seniors to use. Volume level not loud enough. Only 8 speed dial slots; not capable of having 2 digit speed dials. Can't advanced saved VMs; can only listen to one saved message and must delete that one to retrieve any other saved VM. If go into the menu screen, must remember to toggle back out to home screen; it does not reset to home screen after closing phone. Worst flip phone ever.
Newman Grove . 1 month ago
1 Based on average battery life under typical usage conditions. Average expected performance based on typical use. Actual battery life depends on factors such as network, features selected, frequency of calls, and voice, data, and other application usage patterns. Results may vary.