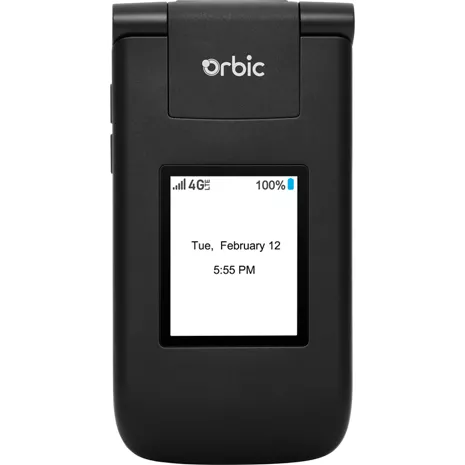 If you're looking for a basic, simple phone experience, turn to the Orbic Journey™ V. Its well-spaced keys and 2 large screens make it easy to view notifications and access your must-have features. Stay powered up with a long-lasting 1400 mAh battery. And enjoy clearer calls with fewer hiccups and reduced background noise. Verizon is your destination for the hottest phones like the Orbic Journey V, all on the nation's most awarded network.
Reviews
7% of reviewers recommend this product.
Junk sssss
The volume to hear it ring is ooor, as well as trying to hear someone who is talking to you...pure JUNK...come on do better.
Forced upgrade. Undoubtedly the worst phone I've ever owned. Been a customer for 25 years but would have dumped them within a month had this been the first phone they gave me. Extremely disappointed that Verizon would even consider this piece of crap to offer its customers. I only wish there was a place for a negative rating.
*Based on average battery life under typical usage conditions. Average expected performance based on typical use. Actual battery life depends on factors such as network, features selected, frequency of calls, and voice, data, and other application usage patterns. Results may vary.