Mobile hotspot devices and plans to help you stay connected on the go
You might be one of the many people who have experienced working from home, whether fully remote from your home office or even just occasionally. Or maybe you've packed your bags and taken your computer on vacation, to enjoy a little R&R without falling behind on emails. Whatever the reason is behind your need to be connected on-the-go, Verizon understands that you want a strong, reliable connection that can work for the whole family. 
Mobile hotspots and plans.
Mobile hotspots are connected devices that allow you to create a secure, reliable Wi-Fi connection. You can then use your personal, private hotspot connection on any Wi-Fi-enabled device, such as a laptop, tablet or smartphone. You can create a mobile hotspot on most smartphones, but by using a dedicated device and mobile hotspot data plan you can allow more devices to be connected to your secure, private network at one time, and use data specifically allotted to your mobile hotspot device (that won't then detract from your smartphone's data plan). 
Mobile hotspot plans are available to provide the data you need to help you stay connected. Verizon has 4 different plans available: Essential, Plus, Pro and Premium. The plans were designed to fit your budget and needs, so you can choose the one that's best for your budget and lifestyle and stay connected with confidence. With the Premium plan you can enjoy up to 150GB of premium mobile hotspot data to power all of your connected devices, and all plans (excluding the "Essential" plan) come with 5G Ultra Wideband connectivity, meaning you can enjoy high-quality streaming and 5G-fast internet access on the go. 
Once you choose your plan, Verizon offers several router and hotspot options that can fit your budget and needs.
The Verizon Orbic Speed Mobile Hotspot 5G UW is a great option if you're new to the world of being connected on-the-go. It has a rechargeable battery, lets you connect up to 30 devices at once, and comes in a lightweight and compact design, making it a great travel companion. Check email, video chat or just relax by the pool with your favorite streaming show. 
Another great option (especially if you and your team are working together outside the office) is the Inseego MiFi X PRO 5G UW. The MiFi X PRO 5G UW is a powerful, secure hotspot device equipped with everything you need to work, create, and communicate. This mobile hotspot delivers a next level, ultra-low lag experience powered by 5G and Wi-Fi 6 for up to 32 WiFi-enabled devices, including laptops and tablets. The intuitive touch screen on the device itself is easy to navigate so you can quickly monitor your connections, identify your WiFi name and password, and more. With built-in security, a fast-charging, and long-lasting battery1 the portable MiFi X PRO will keep your connections protected all day long.
No matter how you like to travel—whether by planes, trains or automobiles—your hotspot is a travel tech buddy that's always up for a trip.
Stay connected everywhere you go.
With so much of our world happening online, staying connected is more important than ever. Being able to video chat with family, stay on top of projects and relax with your favorite shows can happen wherever life takes you. Make sure to check out all of Verizon's unlimited plans to find the best option for your budget and needs.
1. 13 hours of usage on a single connection with light browsing. Battery life and charge cycles vary with use, settings, and other factors; actual results will vary.
Related Pages
Verizon +play
Add, manage, and cancel all your subscriptions in one place. Plus get discounts.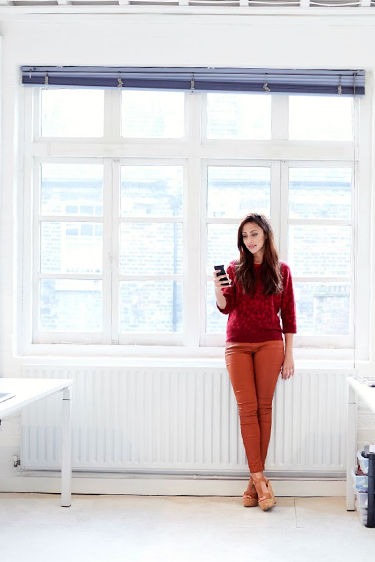 Verizon Deals
Check out the latest deals from Verizon on smartphones, accessories and more.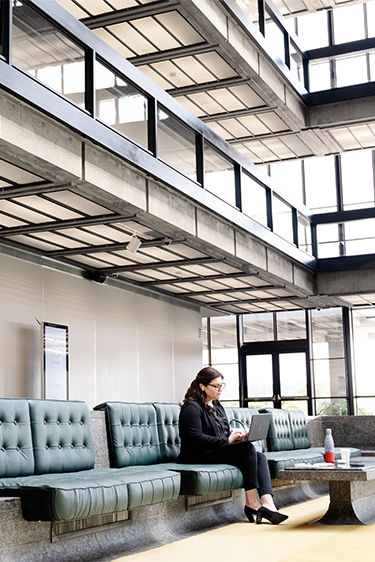 Customize your Verizon Unlimited Plan
Only pay for what you need. Check out our latest unlimited phone and data plans.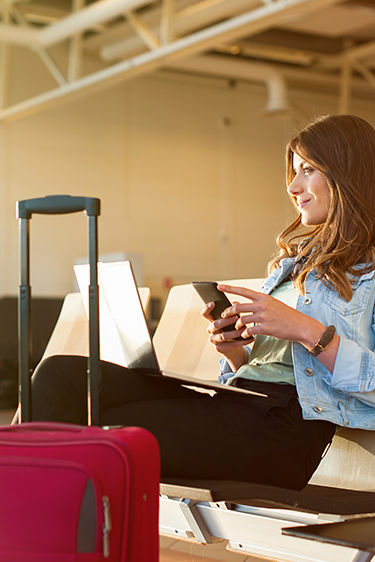 Reviewed by the Verizon Editorial Team. This content is provided for information purposes only. All information included herein is subject to change without notice. Verizon is not responsible for any direct or indirect damages, arising from or related to use or reliance of the above content.