Verizon Wireless Home Phone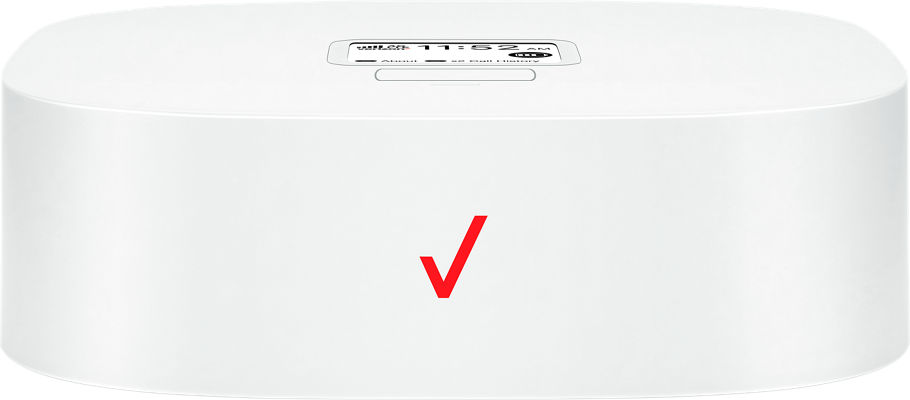 Customize
White
Monthly payments shown are for customers who qualify to pay $0 Down, $2.77/mo for 36 months; 0% APR. Retail price: $99.99. One-time activation fee of $35.
Get it fast
Select shipping options at checkout. Subject to eligibility.
The Verizon Wireless Home Phone connects your existing landline phone to the Verizon 4G LTE network for reliable, high-quality voice service. It even lets you keep your old phone number.1 The Wireless Home Phone comes with all the features you ve come to expect, including call forwarding, voicemail, fax compatibility and E911. Make the most of it with Verizon, the nation's most awarded network.
Reviews
84 reviews
of reviewers recommend this product.
Not Worth the Money
We "upgraded" to this device because 3G services are going away by Dec 2022. The first system failed, and replacement system failed within 24 hours. This is forcing us away from a "home" phone.
LVP2 has problem leaving voicemails on 5G cell phones (primarily AT&T)
Ahern Exterminating · 8 days ago
we had to upgrade to this new system due to our old Home Connect dying. Generally the system works fine with our Panasonic multi base phone system, but there have been an increasing amount of times in the last 6 months where I'm trying to leave a message with a customer (we use this LVP2 for our business) and get interrupped by an automated "We did not get your message, either because you were not speaking or because of a bad connection". If I then immediately call them from my actual cell phone I can successfully leave a message. Verizon customer service says they've never had any complaints like that and have no idea. I've started asking customers who their carrier is and do they have 5G and most say AT&T and yes, 5G...so there has to be some correlation that the LVP2 cannot support voicemail or something with 5G??? It's getting really irritating.
1 Eligibility to port your home number varies. Service is not equivalent to landline phone service and not compatible with any home security systems. Customers must provide their own home or office phone equipment.
2 Based on average battery life under typical usage conditions. Average expected performance based on typical use. Actual battery life depends on factors such as network, features selected, frequency of calls, and voice data, and other application usage patterns. Results may vary.
3 While the Wireless Home Phone does have a backup battery, if the landline phone to which the Wireless Home Phone is connected requires external electric power to operate, service (including the ability to make and receive 911 calls) will not be available during a power outage.
4 You will need at least moderate Verizon Wireless coverage throughout your location to properly use the Wireless Home Phone service. The Wireless Home Phone device is designed to provide coverage at your location that is consistent with other Verizon Wireless devices, but Verizon Wireless does not represent that Wireless Home Phone service will be equivalent to landline phone service.