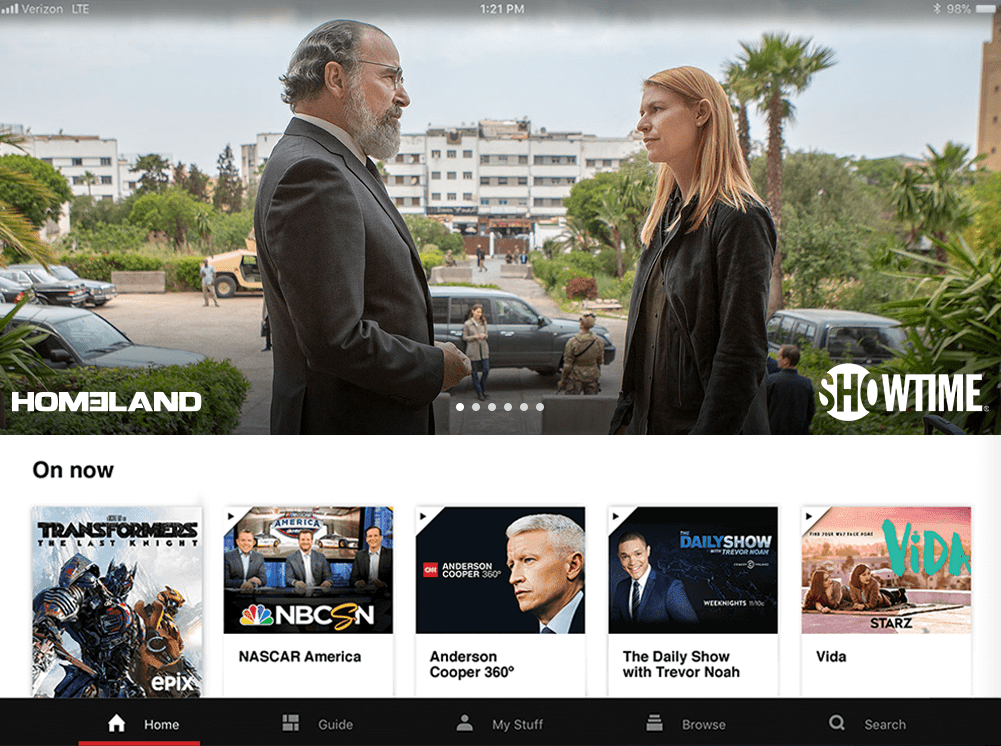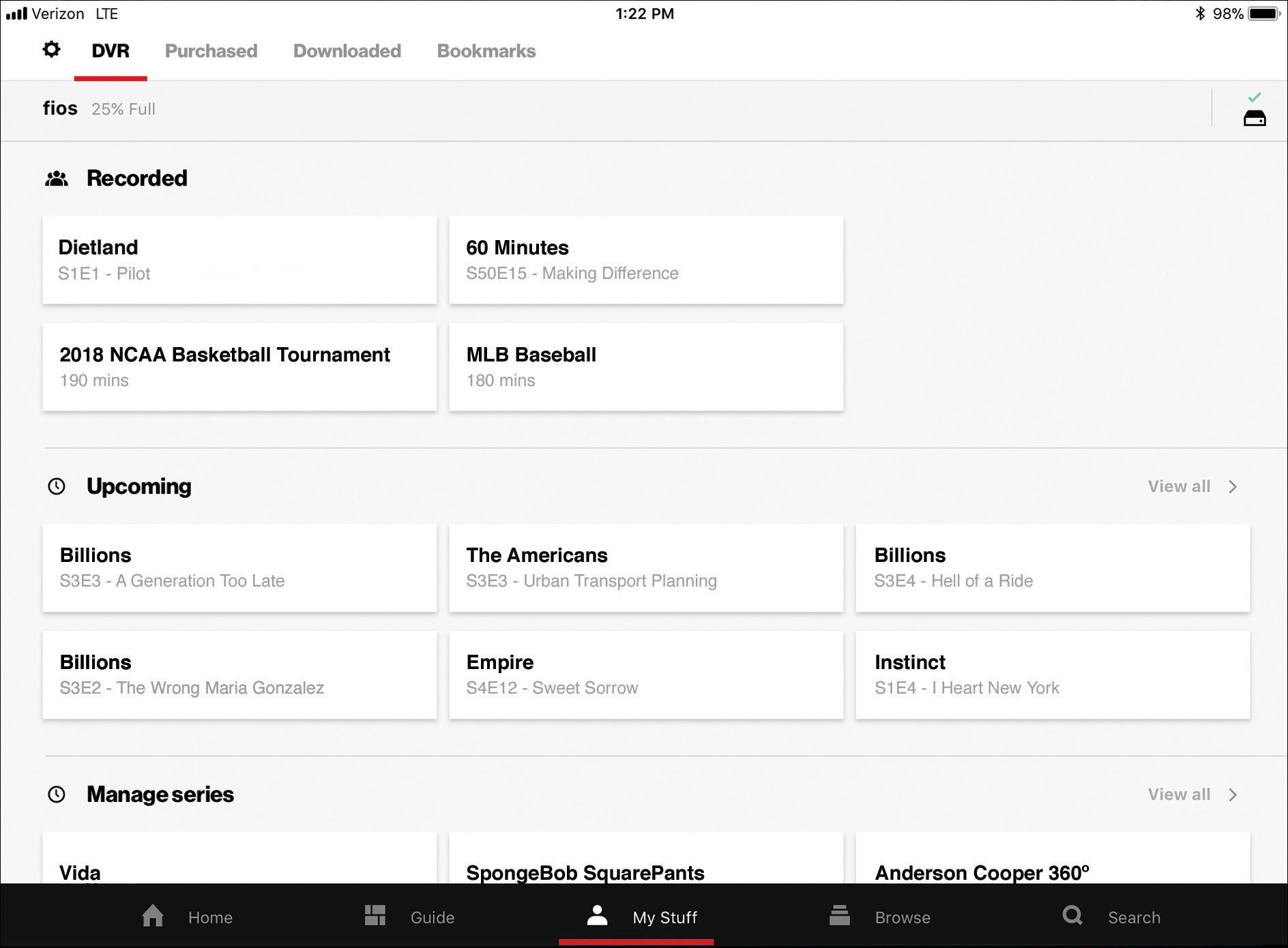 Watch TV virtually anywhere.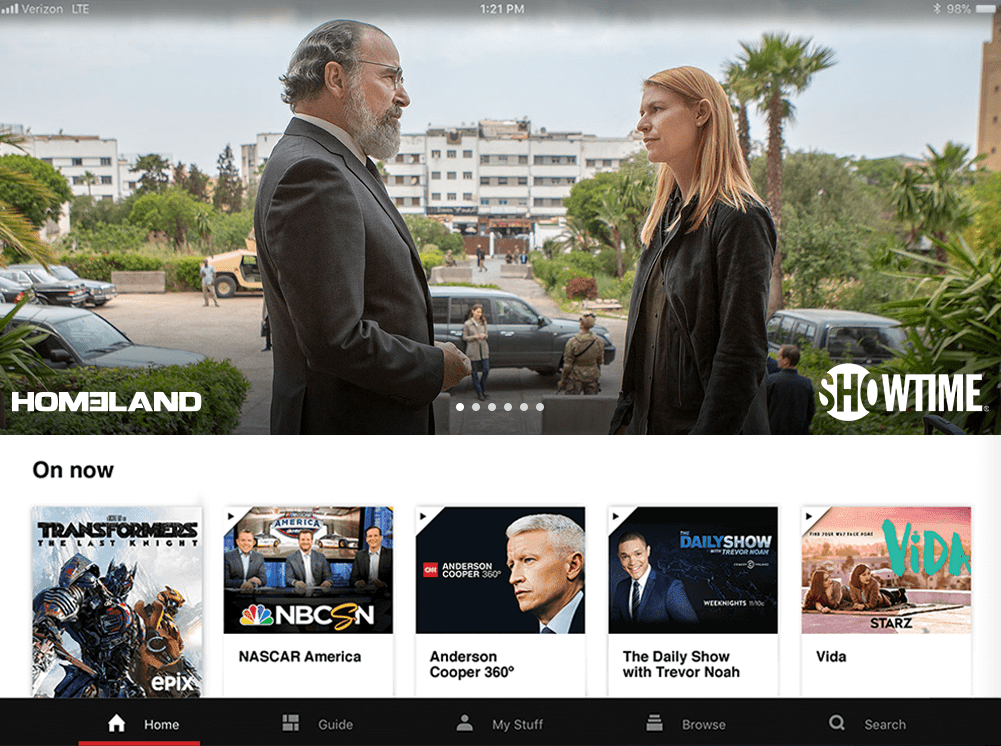 At home and on the go
Watch hundreds of channels, thousands of movies, and shows On Demand.
Watch Homeland on SHOWTIME®
SHOWTIME® subscription required.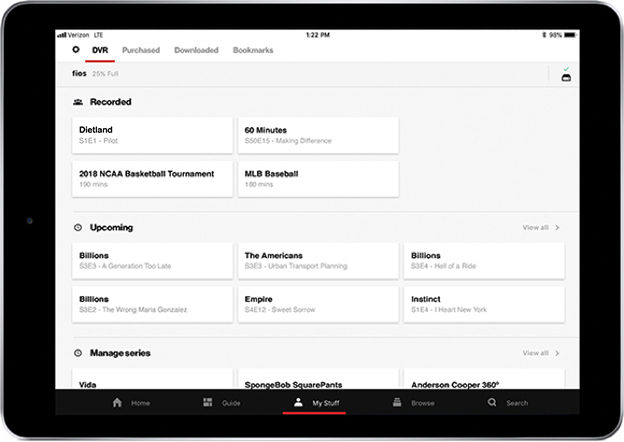 Personalized
Easy access to your personal DVR recordings, On Demand purchases, downloads, bookmarks and more. Get recommendations for shows and movies you'll love.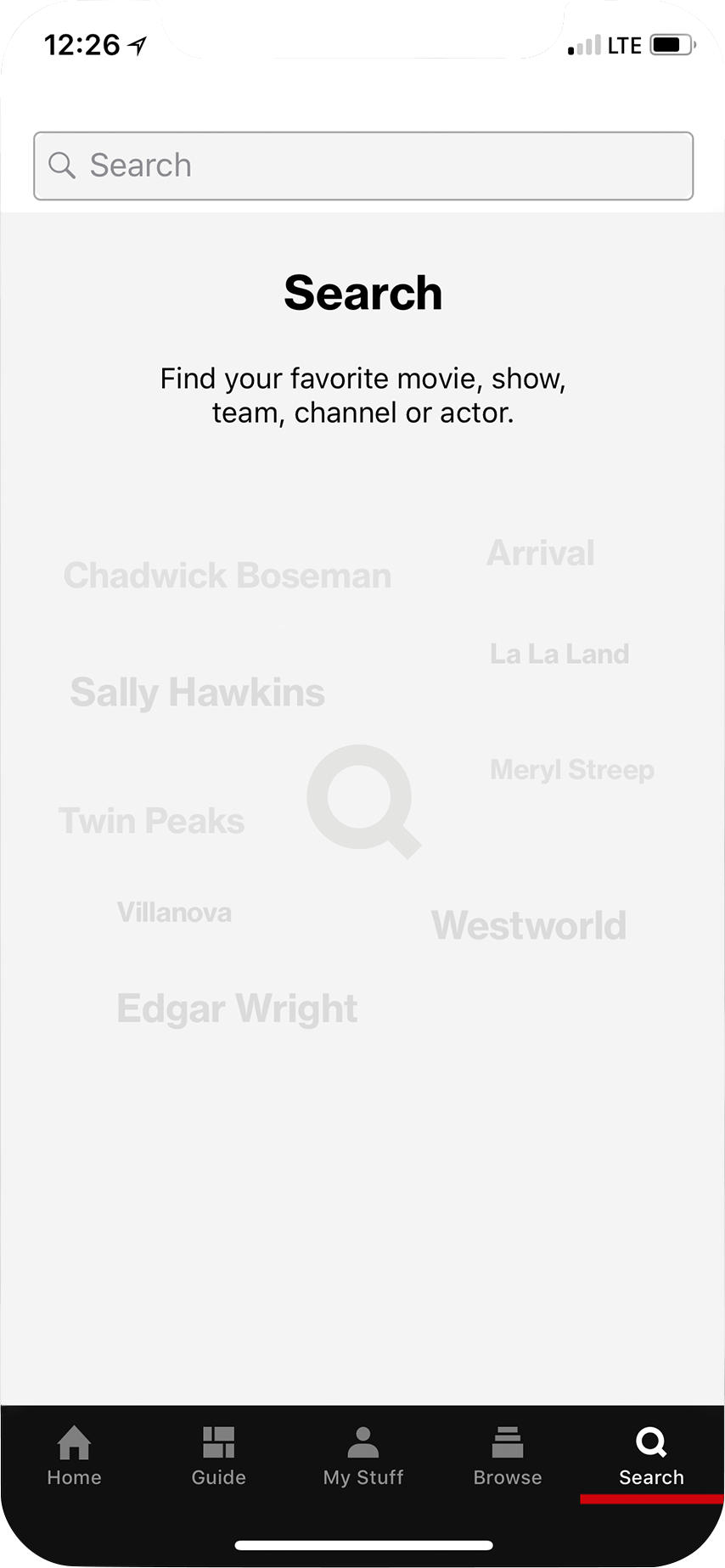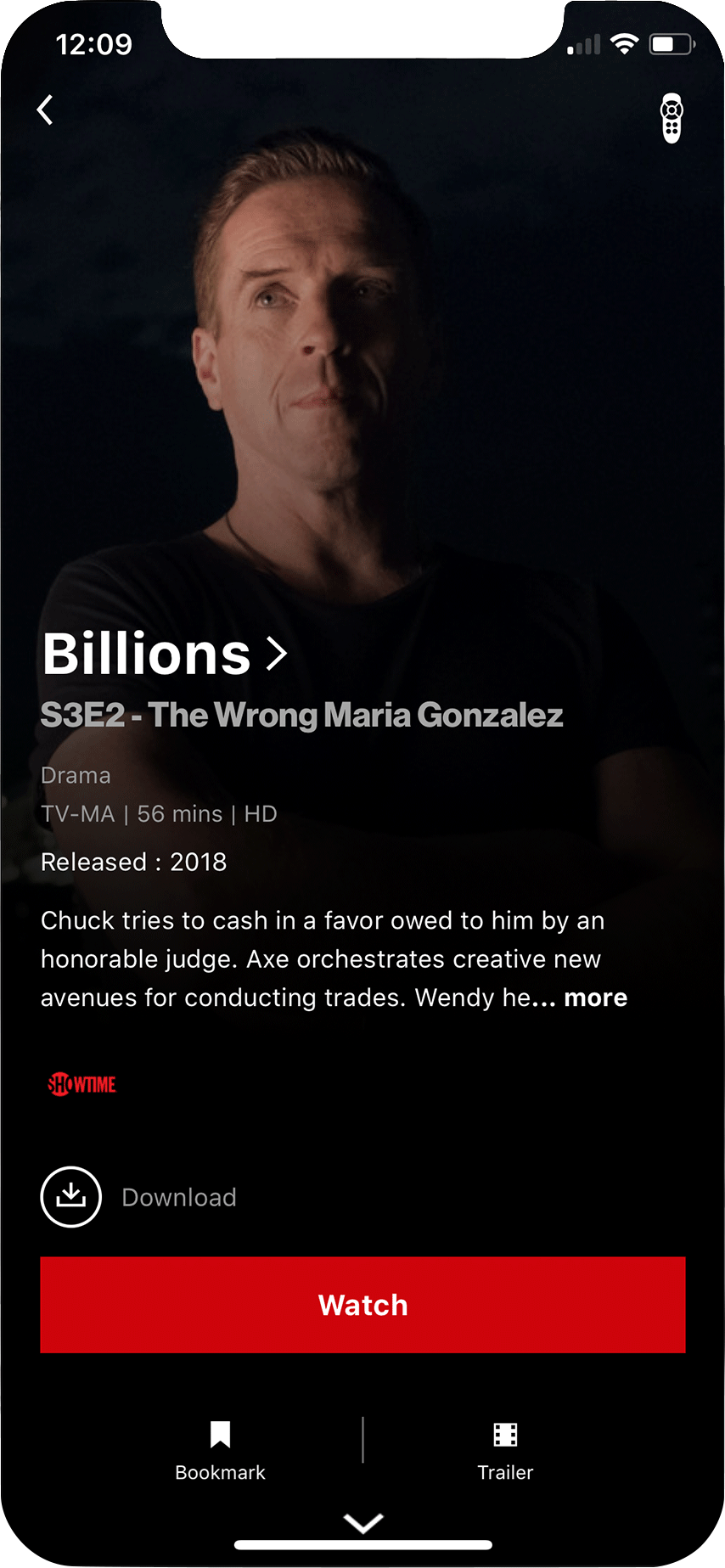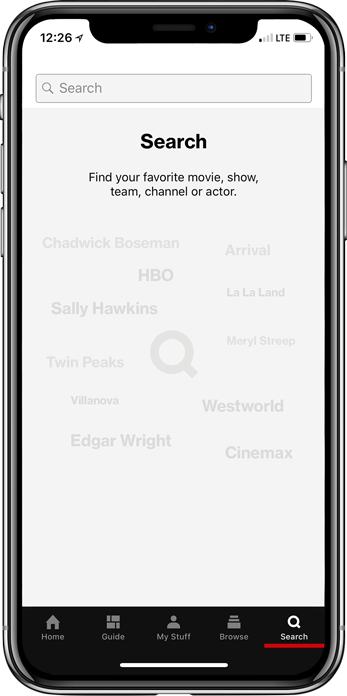 Find your favorite entertainment.
Search for shows, movies, actors and teams.
Filter by genres, ratings, favorites and more.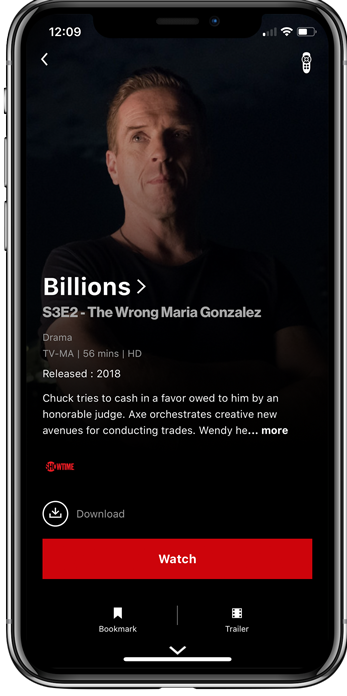 Watch data-free.
Catch your shows on-the-go or at home. Get your favorites on demand and stream data-free on Verizon Wireless (data-free offer not available in California)