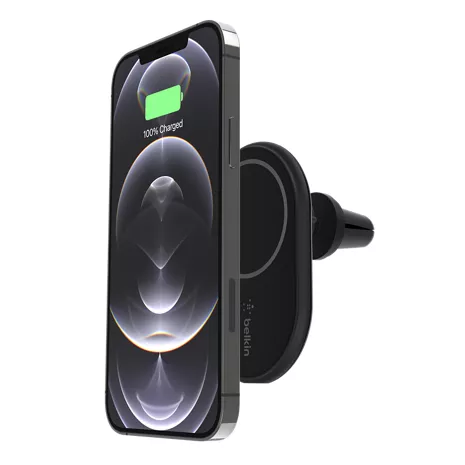 Overview tab selected 1 of 4
Overview Section Start
Keep your MagSafe phone charged while on the road with the BOOST UP CHARGE Magnetic Wireless Car Charger, 10W. This easy-to-use magnetic attachment keeps your MagSafe phone secure while driving. One-handed placement snaps your phone into place, and you can rotate your phone to view in any orientation. Fast wireless charging up to 10W charges efficiently as you drive.
Reviews
56% of reviewers recommend this product.
Did nor work with protective case...
If you use a case the magnetic will note hold, so useless for my purpose. Other than that seems well made.
Product doesn't function whatsoever
Does not work . I had to buy another one. What a shame