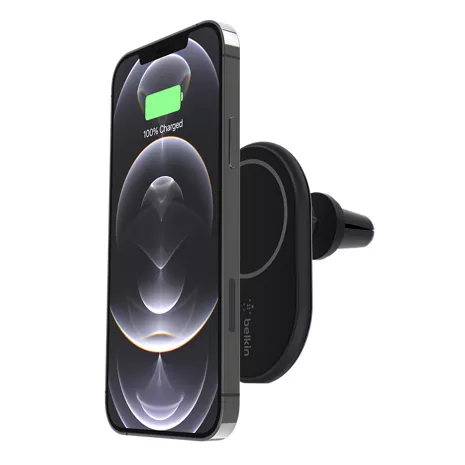 Keep your MagSafe phone charged while on the road with the BOOST UP CHARGE Magnetic Wireless Car Charger, 10W. This easy-to-use magnetic attachment keeps your MagSafe phone secure while driving. One-handed placement snaps your phone into place, and you can rotate your phone to view in any orientation. Fast wireless charging up to 10W charges efficiently as you drive.
Reviews
29% of reviewers recommend this product.
Works well sssss
Yes, I'd recommend this product.
Works as intended phone stays put even on bumpy roads or hitting potholes
Good Product sssss
Yes, I'd recommend this product.
Great product works great. You have to buy the car piece with this one. Holds phone in place very well and sturdy. I live in New Orleans and the pot hole are seriously a mess and my doesn't move out off the magnet.