BlueParrott Headset M300-XT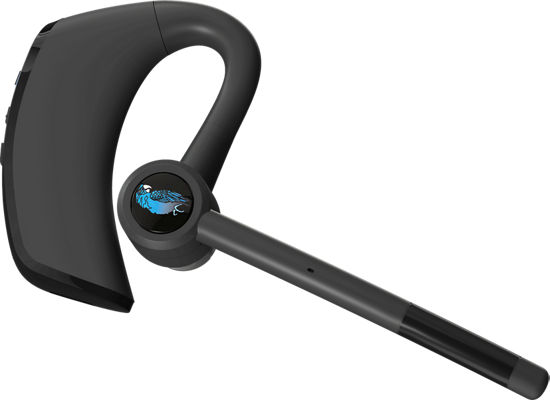 Get it fast
Select shipping options at checkout. Subject to eligibility.
Make taking calls while working a breeze with the Headset M300-XT. This lightweight, comfortable headset provides up to 300 feet of wireless Bluetooth® connectivity so you don't have to worry about where your device is. The 2 built-in microphones deliver up to 80% noise cancellation so that you can hear and be heard. Up to 14 hours of talk time on a single charge stands up to even a full day of phone calls.¹ And, it has IP54-rated protection against dust and water.²

Custom BlueParrott button.
Make hands-free use a breeze with the customizable BlueParrott button. Program this button for your most-used function like muting calls, speed dialing your contacts or Push-to-Talk.

¹ Battery life and charge cycles vary with use, settings, and other factors; actual results will vary.
² Fully protected against solid objects and splashing of water from any angle.


Reviews
2 reviews
of reviewers recommend this product.
Another stellar Blue Parrot product
LostHighway · 13 days ago
Yes, I'd recommend this product.
Having used BP headsets for the last 15 years despite looking like I was selling cheeseburgers out the driver side window of the cab I had high expectations and wasn't disappointed. Battery life is excellent and better still its a standard USB-C charger. Audio is amazingly LOUD and clear. Only downside is it doesn't announce callers like my old Plantronics Voyager Legend which is almost identical to this (Plantronics doesn't exist anymore apparently). Also in comparison build quality seems to be beefier than the voyager. Definitely worth it!
Gets the job done
Yes, I'd recommend this product.
I drive a truck and was looking for a bluetooth headset that would actually stay in place. I've tried buds, they kept falling out. I've had the over the ear, which are great but a bit clunky for my liking. This M300-XT fits great, stays in place and is quite comfortable. Three buttons on the unit that sits behind ear are perfectly separated for ease of use without worrying about pushing two buttons at the same time or the wrong button. I have had no issues regarding callers not being able to hear me or understand me. The same goes for me on my end. As far as noise canceling, like I said, I'm a truck driver, sometimes I have the window down and radio on and callers still have no problems hearing me. The battery has been amazing so far. I've been using this for two weeks now and I have yet to have to charge it, and still at 70%. I don't use it to listen to music so I cannot attest to the battery life as far as that goes. There are two drawbacks, one of which could be due to my technically unsavvy self. First, and the reason for a 4 star instead of 5 star review, is the fact that it doesn't speak name of incoming caller. Maybe with an update? Second, which could be Google assistant on my phone(Samsung note 10+), or a flaw in the device itself, but I have to continually repeat my command and speak extra loudly and slowly in order for a correct response. All in all, I am absolutely satisfied with my purchase, with blue parrot and the hype surrounding it and my experience with the product.