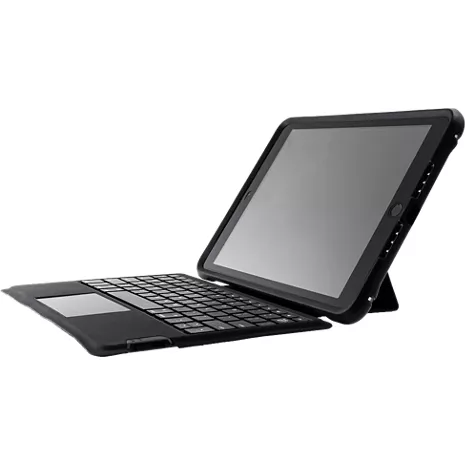 This item is online only.
Overview tab selected 1 of 4
Overview Section Start
Reviews
25% of reviewers recommend this product.
Functional with room for improvement
The case and keyboard are both vey functional I just wish the keyboard lit up so it was easier to see in the dark. As it is smaller keyboard, finger placement sometimes can get off track when you can't see the keys. The "kickstand" feature is also not up to par; the stand itself is sturdy but it doesn't provide the support I would like for my iPad. Being that the iPad is big and the case makes it heavy I find my iPad falling over backwards quite often which can get frustrating when trying to do work. Maybe if the stand was a bit wider and taller that would solve this issue. I also wish the keyboard was a little more sturdy. I do like that it has a power switch as opposed to some keyboards that have a power key on the keyboard itself so it isn't accidentally getting turned on when not in use.
otterbox.com Originally posted on otterbox.com
Mr
I could not get the key pad to link with the iPad I showed it to many other people but no one could get it to work. The outer case was fine.
otterbox.com Originally posted on otterbox.com