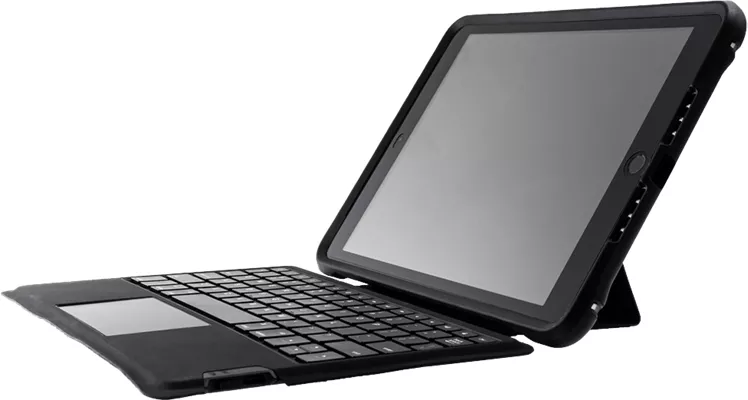 Reviews
2 reviews
of reviewers recommend this product.
Wrong prodcut
Workingmom · 4 months ago
The product is nice but I was sold one that doesn't fit my tablet. I have tried to return but I am unable to print a return label. But for anyone needing this is seems like it is good. :)
Inferior Design
Wyoming Cowboy · 11 months ago
When I am holding my iPad, which is usually the way I use it, the keyboard becomes the back of the case. Thus, I am always pushing on the keyboard keys. Also, the keyboard is a lose flap while I am holding the iPad. I do not like that design. The keyboard case for my old iPad folded back, so the keyboard was inside when I held the case. The fold-back feature provided a solid unit. In my opinion, that was a much better design. While the Otterbox will, no doubt, provide excellent drop protection, as does my Otterbox iPhone case, I intend to find a different case for my iPad. I want a case that has the keyboard inside when the iPad is held. Usually a big Otterbox fan - my Otterbox has saved my iPhone numerous times - I am very disappointed in the design of the iPad keyboard case. Otterbox should have a better design.