carousel with 1 slides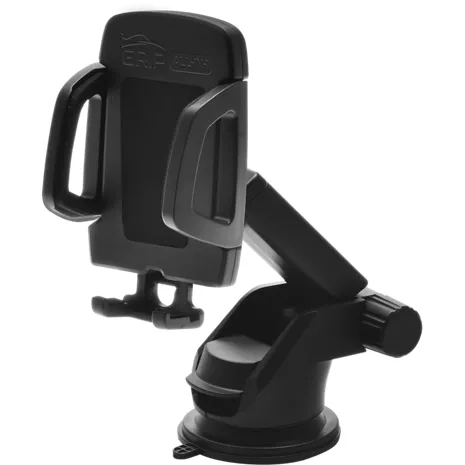 carousel with 1 slides
Get quick, hands-free access to your smartphone. The GRIP All–In 1 Universal Mount can easily be attached to windshields, desktops and a variety of other surfaces. Keep your phone safe and secure using a non–slip suction pad, vent clip, CD slot mount or adhesive grip.

Optimize your viewing experience.
Choose the angle that works best for you. With a 360° rotating holster and a retractable arm that extends and pivots up 195 degrees, the GRIP All–In 1 Universal Mount makes it easy to get clear and convenient access to your screen. And its durable grip can be expanded to accommodate most smartphones.
Reviews
34% of reviewers recommend this product.
Look Mom! No hands :-]
Yes, I'd recommend this product.
New product to me and minus a minor problem the product is great. Excellent customer service, when needed.