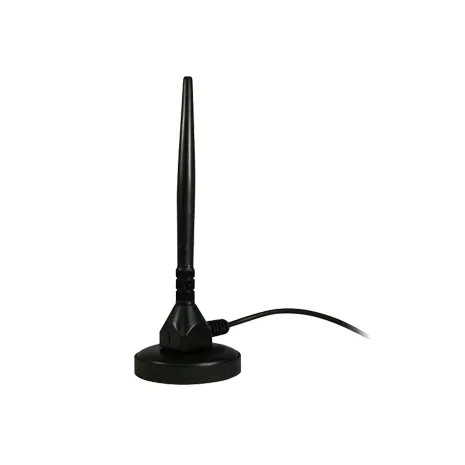 Free returns within 30 days.Details
Overview tab selected 1 of 4
Overview Section Start
The durable, high quality, desktop antenna for the Home Connect allows for maximum performance. With its long, but manageable cable and 3dB Gain, it can be set in most places to capture the best signals within your home and deliver it to your device. With one SMA terminal connection it is easily installed right out of the package.
Reviews
14% of reviewers recommend this product.
Did Not Increase Signal
We had no signal in a rural area using our wireless home phones, could not even set up to activate. We hoped the antennas would increase the signal to get a clear, unbroken phone call, but it has not helped. Glad at least they did not charge for them to get service on the units we payed and have a contract on.
signal gain
Yes, I'd recommend this product.
Read the reviews after I purchased the antenna. Was unhappy at first. Couldn't get a signal inside, but placing it outside I got 2 bars. This is not a desktop antenna, it was designed as an auto antenna for outside usage. You need a jumper antenna wire so you can pass it thru and out a window and an extension wire.