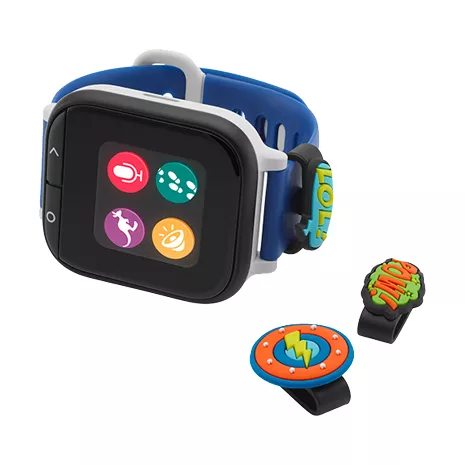 Overview tab selected 1 of 4
Overview Section Start
Make your GizmoWatch stand out with fun and eye–catching themed pins. Just slide the pin onto the watchband and adjust the notch to choose your alignment.
Reviews
100% of reviewers recommend this product.
LOVE ITTTT
Yes, I'd recommend this product.
i disagree my kids didn't put the charms on and it worked the best i got her blue because there wasn't lack they loove!!!! it
Waste of money - fall apart within hours
LonghornMom . 4 years ago
We bought our two boys Gizmo watches that were identical so we bought these charms so we could tell the watches apart at a glance. Within 5 hours of my 9-year-old having the watch on the top of the charm had fallen off. The next day the charm fell off on my 7-year-old's watch. They were not even playing rough. It was a complete waste of money. I told two different Verizon reps at two different stores about our issue and neither offered to either replace the charms or give us back our money.