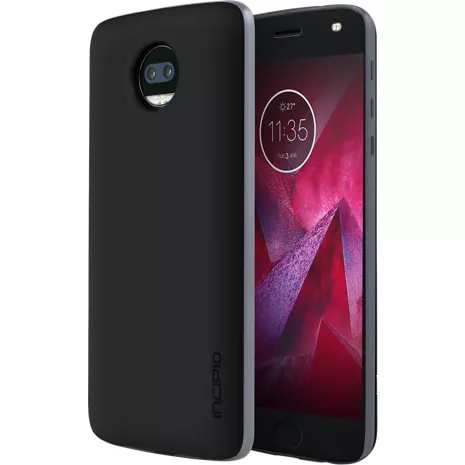 Free returns within 30 days.Details
Overview tab selected 1 of 4
Overview Section Start
Add up to 22 hours of battery life to your Moto Z device with the Incipio® offGRID™ Power Pack.* It snaps right on to the back of your smartphone, blending in so seamlessly that you'll hardly know it's there. Extend your battery life even further with efficiency mode, which waits until your smartphone hits 80% before initiating charging. The 2200 mAh battery refuels quickly, making it easier for you to have a backup reserve when you need it most.



* Battery power consumption depends on factors such as network configuration, carrier network and signal strength.
Reviews
0% of reviewers recommend this product.
Best to have 2
Wolf alchemy . 4 years ago
The reason I love mine. (There's two models and they look the same one has wireless charging one doesn't.) Is because I use my phone a lot for work and run down this one first, then start to use my non wireless charging one next, so I can charge both at night the same time. Which is why having more than one really helps. It definitely helps keep your phone alive.