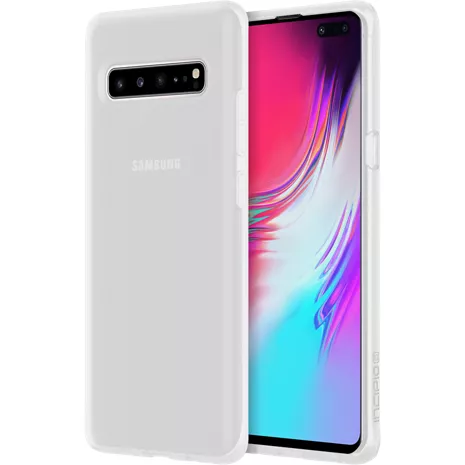 This item is currently only available for Express Pickup. 
Select a store to continue.
Free returns within 30 days.Details
Overview tab selected 1 of 4
Overview Section Start
Protect your Samsung Galaxy S10 5G from scratch and impact damage without adding bulk or slowing it down. The TRAN5FORM Case is optimized for 5G, so you can experience lightning-fast speeds and uninterrupted signal clarity from your smartphone. Show off your device's unique style with this slim, sleek and completely translucent case.

High-tech and highly protective.
The TRAN5FORM Case provides your Galaxy S10 5G with up to 5 feet of drop protection* and beveled edges that shield your screen from scrapes and bumps. Tactile button covers give you access to all of your phone's ports and controls when you need them and shield them when you don't.

*Based on independent testing.
Reviews
0% of reviewers recommend this product.
Only had my phone for 5 months...
Unsatisfied customer . 3 years ago
My phone hadn't dropped or experienced any trauma. I just happened to look and saw the back cracked like a highway system, starting at the point of my on/off button.
Defective (or something)
I just bought my s10 5g about 3 hours ago. I had the phone for 90% of that time and was just sitting eating with some friends. I barely used it. When I got home I looked at the back of the phone and the entire back side of the phone was shattered. The phone was never dropped or hit by anything. It hadn't been slammed or anything close. I'm not saying that it's the cases fault (which it could be) but the case obviously didn't do its job.