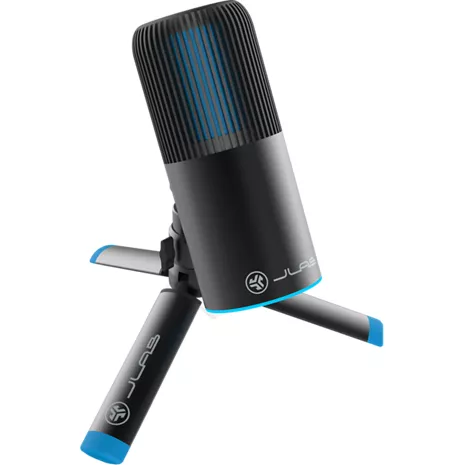 Enjoy clear sound and professional level recording with the Talk GO USB Microphone. This easy-to-use, plug-and-play microphone features professional-grade recording to ensure clear, detailed and dynamic sound. It features 2 directional pattern modes, Cardoid and Moni, which makes this microphone great for calls, podcasts, voiceovers, music recording and even ASMR. And, the 5-foot USB-A/USB-C input cable allows you to place the microphone in the best place to capture sound and still plug it into your device.

Control your recording.
Set your audio preferences and adjustments with ease. Talk GO also features a Quick-Mute button and a 3.5mm AUX input for real-time listening with no latency.
Reviews
78% of reviewers recommend this product.
Happy Grandson sssss
This was a birthday gift for my grandson. He immediately hook it up to his computer.
Great quality; easy to use, attractive on my desk. sssss
Not complicated to set up. Very pleased. Folding microphone stand swivel mount lacks quality but everything else is perfect.