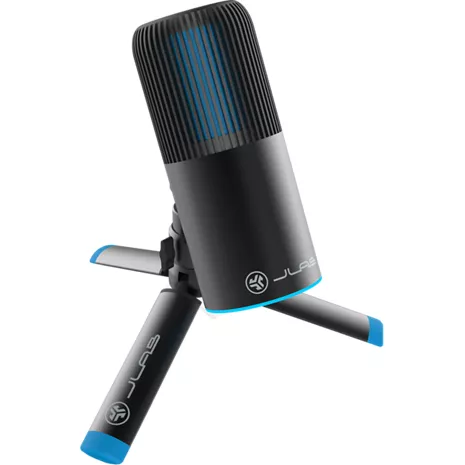 Overview tab selected 1 of 4
Overview Section Start
Enjoy clear sound and professional level recording with the Talk GO USB Microphone. This easy-to-use, plug-and-play microphone features professional-grade recording to ensure clear, detailed and dynamic sound. It features 2 directional pattern modes, Cardoid and Moni, which makes this microphone great for calls, podcasts, voiceovers, music recording and even ASMR. And, the 5-foot USB-A/USB-C input cable allows you to place the microphone in the best place to capture sound and still plug it into your device.

Control your recording.
Set your audio preferences and adjustments with ease. Talk GO also features a Quick-Mute button and a 3.5mm AUX input for real-time listening with no latency.
Reviews
98% of reviewers recommend this product.
Performance WAY beyond expectations!
I am a working radio pro w/40 years on the air. Couldn't resist this USB mic to see what is out there for entry level recording. I am about to record an audiobook on podcasting and I thought the mic would be a good example of a so-so mic (no name mentioned, of course!) Plugged it in and was AMAZED at how well it worked with my voice for spoken word. Not all mics "get along" will all voices, but this one sure worked for me. Will definitely be on my list for those who want to experiment with home recording and podcasts. I've already used it for some prerecorded radio work.
jlabaudio.com Originally posted on jlabaudio.com
Dope
Great product for work. easy to use and super convenient.
jlabaudio.com Originally posted on jlabaudio.com