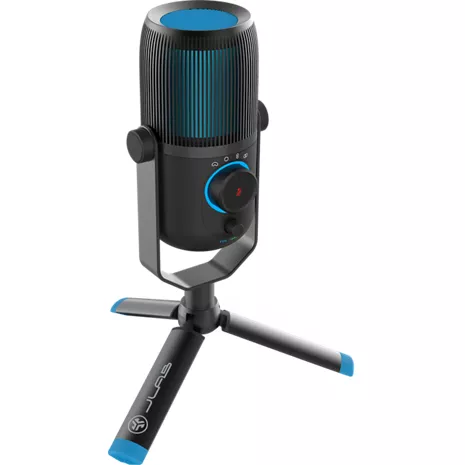 Overview tab selected 1 of 4
Overview Section Start
Pick up a microphone for all your recording needs with the Talk USB Microphone. This professional-grade microphone features studio-quality sound resolution to ensure that the recording has clear, detailed, dynamic sound. Talk USB Microphone allows you to set your audio preferences as needed and has a 3.5mm AUX input for real-time listening with zero latency. With the 6.5-foot USB-A/USB-C input cable, you can position your microphone in the best position for a quality recording. And, the standard-sized input for swivel mounting works with camera stands and tripods.

4 directional pattern modes.
With 4 directional pattern modes, the Talk USB Microphone is great for many different kinds of recordings. Use it for calls, voiceovers, podcasting, music recording, and even ASMR.
Reviews
94% of reviewers recommend this product.
4 of 4 defective
Jlab Fan NS . 3 months ago
Out of 4 of these earbuds that I bought the left earbud is always not able to hold charges anymore beyond 5-10% for a few seconds. The right earbud is not much better. This is a very high failure rate and I asked them to look into the issue because the older pair I had was a great pair of headphones. Unfortunately it seams the battery's are prone to an early death
jlabaudio.com Originally posted on jlabaudio.com
Perfect Microphone
Ryanisnotdead . 4 months ago
Recording quality is amazing for my podcast. Would absolutely recommend to anyone looking for quality microphone.
jlabaudio.com Originally posted on jlabaudio.com