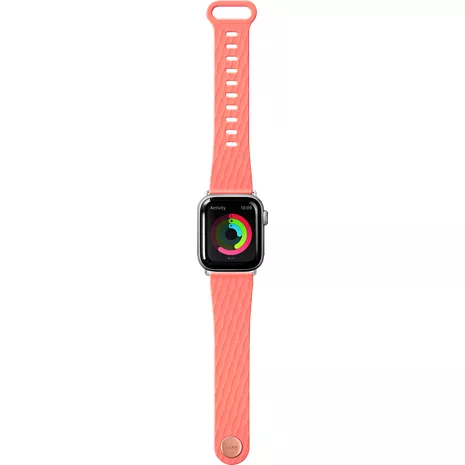 carousel with 1 slides
Choose a band designed for your active lifestyle with the Active 2.0 Sport Band for Apple Watch 42/44mm. Made with an easy-to-clean Sports Polymer Material, this band is safe for your skin, and has a sleek, ergonomic fit. The secure lock keeps your watch on your wrist through your most rigorous activities. And, the premium metal clasp button applicator and connectors lock your smartwatch securely into place.
Reviews
0% of reviewers recommend this product.
Broken strap
Strap broke after one day of wearing it.
Maybe just a one off
Twisted Fister . 1 month ago
Broke on the second day I tried it out. Just playing pool the metal piece ripped away from inside where it slides into the watch. I am very particular about the tightness I wear my watches. If it's too tight or loose I will not use it, so this was not the case here. Not sure why it happened; because I am usually very active and enjoy extreme sports. If I was mountain biking or racing my dirt bike, I could understand. But playing pool, is not an extreme sport. It's more of a gentleman's game. I am just hoping I can get a refund or an exchange to see if it was just that one piece. Other than that it was comfortable, very light feeling on the wrist and looked good.