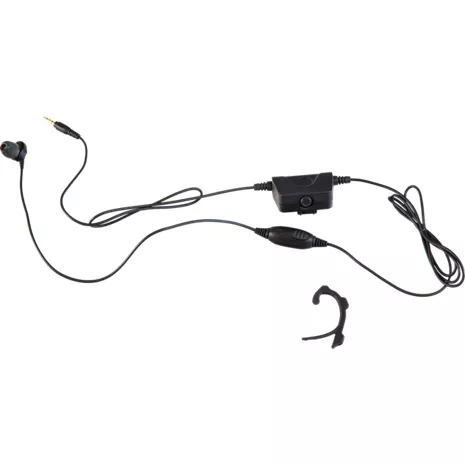 This item is currently only available for In-Store Pickup. 
Select a store to continue.
Free returns within 30 days.Details
Get it fast
Select shipping options at checkout. Subject to eligibility.Details
Milicom's patented In-Ear mic and exclusive voice capture system, SPEAR™, virtually eliminate the chance of garbled communications in critical situations. These unique features ensure outstanding performance even in harsh environments from windy outdoor settings to noisy manufacturing floors, with whispers heard just as sharply as your normal speaking voice in all conditions. The Milicom Smart 2-in-1 In-Ear Mic Headset for iOS sets the standard for working professionals from police to construction workers, any place where safety and hands-free response is crucial. Superior noise isolation not only ensures clear sound, but it also helps protect hearing.*

What makes the Milicom Smart 2-in-1 Headset so smart?
Only Milicom offers In-Ear Mic technology for mission-critical, clear communications. The advanced design automatically switches to In-Ear Mic operation in noisy conditions. Plus, the headset boasts an innovative PTT platform for familiar 2-way interface on mobile devices.

Unique versatile platform for broad PTT and device support
This advanced headset works with Verizon's Push To Talk Plus service, and it features broad phone/device compatibility.

Ergonomics and comfort for wearability throughout your shift
The Milicom Smart 2-in-1-Ear Mic Headset design accommodates most uniform configurations. Foam and silicon ear tips ensure optimum performance in all settings.

What's In the Box
Milicom Smart 2-in-1 In-Ear Mic Headset iOS.

*Not compatible with BREW (Dura XV/XV+) devices.
Reviews
There are no reviews, be the first to write one.