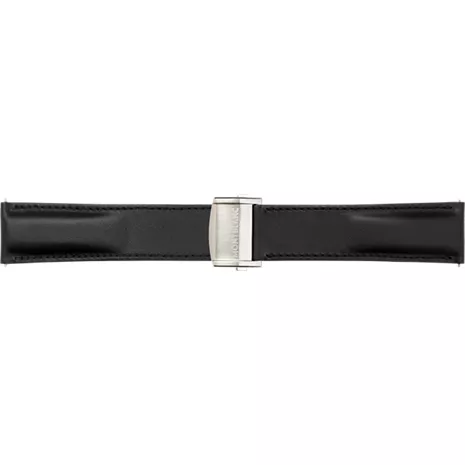 carousel with 1 slides
Free returns within 30 days.Details
Add a touch of class to your smartwatch with the Leather Watch Band for Summit 2+. This 22 mm black band is made of calfskin leather, for a soft, fashionable look. The stainless steel folding clasp is adjustable for the best fit. And, there's no tool needed for mounting so it's easy to install.
Reviews
0% of reviewers recommend this product.
Mixed reviews
The OS is ok the watch looks great. The leather band is for me below quality for the price. The quick release rod is bent and the leather where the quick release trigger is torn. Haven't worn the watch very much, compared to some of the cheaper watches I have bought, due to the fact that it needs charged but also cannot shower with it. I want to buy a new band but if I spend one hundred and thirty dollars I would like the band to last at least a year.