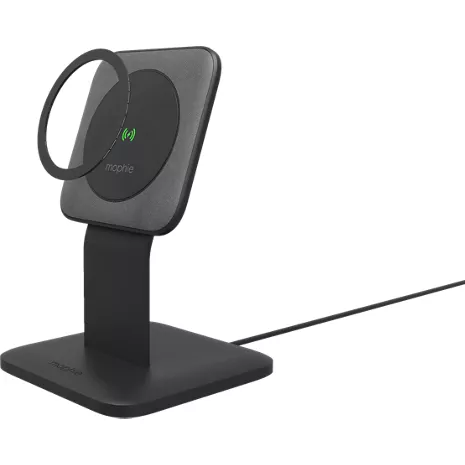 Keep your device fully charged with the snap+ wireless charging stand. This MagSafe-compatible wireless charging stand is engineered to Fast Charge most Qi-enabled devices up to 15W. The magnetic array ensures accurate placement so that charging begins on contact. You can switch between portrait or landscape mode so you can watch a movie or browse your email while your phone charges. And, it can charge through cases up to 3 mm thick so you don't have to remove your case to charge your phone.
Reviews
15% of reviewers recommend this product.
Nice charger sssss
No complaints other than the metal ring that is supposed to attach to rear of phone so it stays on charger; doesn't stick permanently and the phone has preaty smooth surface. If you can't make it work for everyone, go back to having a molded lip to set phone on or send an add on clip that can be attached to set phone on against charging surface. As is I have to not use the stand and precariously balance phone on charging ring horizontally.