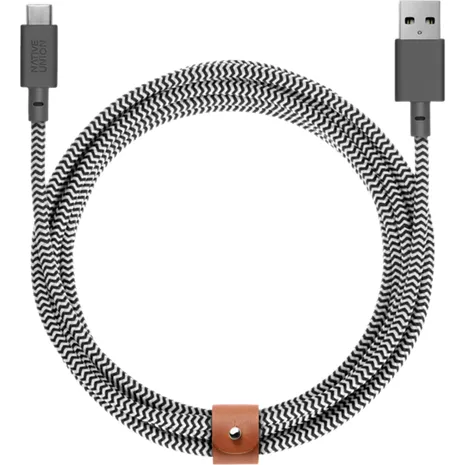 Keep your phone fully charged with the Belt Charging Cable XL USB-A to USC-C. This 10-foot long cable allows for extended reach when your outlet options are numbered. The tangle-free design comes with an attached leather belt for neat, compact storage. Crafted with nylon braiding, the cables are reinforced to resist wear and tear. And, it's Apple MFi and USB-IF certified to work with most devices.
Reviews
46% of reviewers recommend this product.
Great Product And Price
peridot7d5j . 10 months ago
Yes, I'd recommend this product.
Had mines for over 9 months now, charges great and very durable. Need (2) more.
Too expensive
This was way more then I wanted to pay for...I purchased a new car and USB cord I had didn't fit so I went to the Verizon store only one they had should have to Walmart for a less expensive one and not have such a long awkward cord as this one.