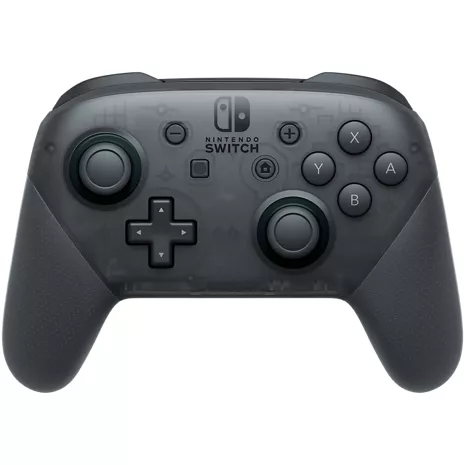 Overview tab selected 1 of 4
Overview Section Start
Take your gaming experience pro with the Switch Pro Controller. This lightweight controller can be used docked or undocked from your console and is compatible with most Nintendo consoles. Motion controls and HD rumble technology allow for an immersive gaming experience. And, the battery-powered design allows for a wireless, tangle free operation of your console.
Reviews
100% of reviewers recommend this product.
A good controller foe your Switch
bigrhyno83 . 3 months ago
Yes, I'd recommend this product.
I got this controller for my Switch to use so I don't have to use my joy con's all the time. Joy con's tend to develop what's called "drifting", where the analog joy stick doesn't center back to the middle and causes unwanted movement in the game you're playing. I bought this wireless official Nintendo Switch controller to use instead. It works perfectly! It feels and looks great. It has a very good battery life. I would definitely recommend this wireless Switch controller as a replacement or backup to anyone looking for another controller.