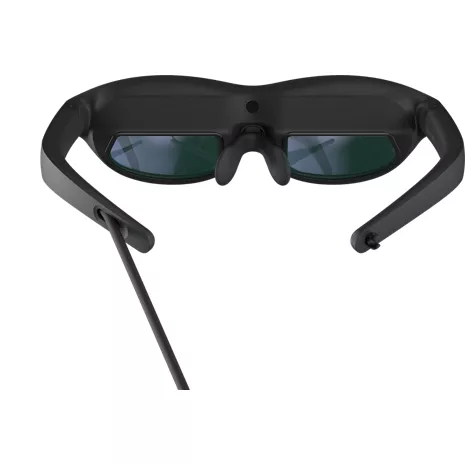 This item is currently only available for Express Pickup. 
Select a store to continue.
Free returns within 30 days.Details
Overview tab selected 1 of 4
Overview Section Start
Immerse yourself in the virtual world with the Light AR Glasses. These lightweight, fashionable and comfortable mixed reality glasses feature a portable, 220-inch IMAX screen. Create your own private theater experience with a 1080 HD screen and integrated speakers. Multitask with your favorite apps like YouTube, Instagram or WhatsApp. once you plug in your phone and open the products app, all your phone apps will appear in your augmented reality space, and you can use your phone as a 3DoF controller. And, the glasses keep your experience private and secure so only you can see what's displayed.
Reviews
54% of reviewers recommend this product.
Really useful to me.
VelekHacks . 6 months ago
Yes, I'd recommend this product.
I bought them primarily to begin writing AR apps, but I've been using them with my MacBook and my iPad as a larger external display. For my MacBook they can either mirror the internal display, which I've found most useful, or as a second display. On my Thunderbolt equipped iPad Mini 6, they are great as a larger display. My only real complaint is that they don't allow the phone to be charged.
Great for virtual reality.
Yes, I'd recommend this product.
They work excellent for virtual reality and mirroring your smart phone but they don't take pictures or videos with three cameras that's on board they are used for something else, not for sure what, they don't seem to come with good user instructions.